2019 International Pinot Noir Celebration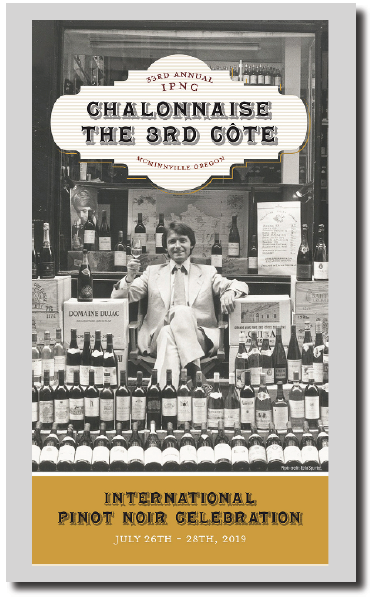 Oregon's venerated Pinot Noir bacchanal, the granddaddy of Pinot Noir festivals, continues to attract pinotphiles from around the world to the tiny, bucolic campus of Linfield College in McMinnville, Oregon. There is no homework or written tests, and no dreadful lectures at 8:00 a.m. in the morning, just an abundance of Pinot Noir paired with the delicious bounty of Oregon accompanied by plenty of joie de vivre among those who join the celebration.
The first International Pinot Noir Celebration (IPNC) was held in 1987 when a group of Oregon vintners gathered to figure out a way to promote Oregon wine. The event has since gained widespread popularity, and now includes winemakers from Oregon, California, Burgundy, Germany, Austria, Italy, New Zealand, Australia, and South America. I personally have attended many years.
The 2019 IPNC will be held July 26-28. Full weekend guests arrive Friday morning for three days of tastings, seminars, vineyard tours and gourmet dining. Guests have the opportunity to taste wines from over 70 featured wineries (60 North American wineries) and the opportunity to spend time with the winemakers themselves. More than 60 chefs from the region's most revered restaurants cook farm-to-table cuisine over the course of the weekend.
This year's Master of Ceremonies and Grand Seminar moderator will be Decanter's consultant editor Steven Spurrier. He will guide an in-depth discussion of the wines of the Côte Chalonnaise, "The 3rd Côte."
A list of attending wineries, event details, available lodging on campus or nearby, and Pre-IPNC Dinners are on the IPNC website at www.ipnc.org. Tickets are available for the Full Weekend ($1295) as well as a la carte tickets for the Saturday night Salmon Bake ($225) and Sunday's Passport to Pinot ($150). More information can be obtained by emailing IPNC at info@ipnc.org.
Look me up if you attend!