Dry Creek Valley: Ten Acre Winery & Reeve Wines

Dry Creek Valley was originally planted by French immigrants in 1870, but it was the Italian pioneers that cultivated Petite Sirah, Zinfandel and Carignane to produce the hearty red wines they preferred. The Italians found the geography reminiscent of their native homes in Tuscany and Piedmont. Today, the leading variety planted in the region is Zinfandel, but there are significant amounts of Cabernet Sauvignon, Merlot and Sauvignon Blanc. A total of 26 different grape varieties are grown over 10,000 acres in this AVA. There are a total of 81 wineries.
Although warm days are tempered by morning fog from the Pacific, it is still too warm an area for Pinot Noir. Still, there are a few notable producers of sourced Pinot Noir in the Dry Creek AVA including Ferrari-Carano, Jigar Wines, Kokomo, Papapietro Perry, Williamson Wines, and the two wineries I recently visited, Ten Acre and Reeve.
Ten Acre Winery
Winemaker Michael Zardo is quietly crafting superb Chardonnay and Pinot Noir at Ten Acre Winery. With 18 vintages under his belt, including several vintages as assistant winemaker at Pisoni Vineyards, he knows what he is doing. Grapes are sourced from the Russian River Valley, Sonoma Coast and Santa Lucia Highlands Vineyards.
Ten Acre Winery was founded by Scott and Lynn Adams, who became winegrowers more than fifteen years ago when they acquired their first estate 10-acre vineyard located two miles from Rochioli Vineyard in 1995. In 1999 they established Bella Vineyards and Wine Caves in Dry Creek Valley, specializing in Zinfandel and Rhone wines. With their growing passion for Burgundian varietals, they founded Ten Acre Winery based at Bella to focus on small lots of Pinot Noir and Chardonnay.
I visited Michael recently at Bella Vineyards and Wine Caves and tasted through the 2017 offerings. These wines will be released in the fall of 2019. My 2018 review of the 2016 vintage wines can be read at www,princeofpinot.com/article/2087/.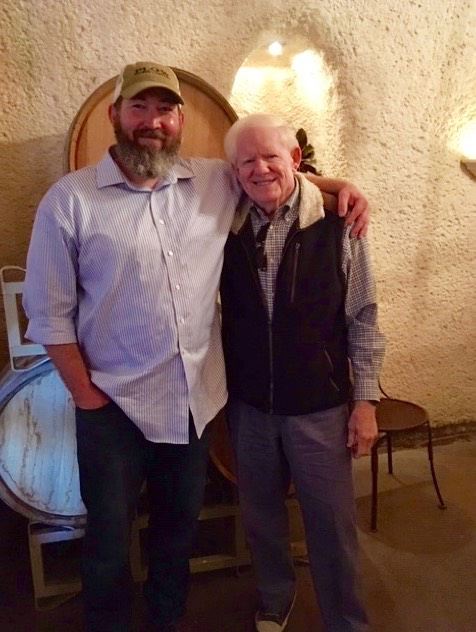 I was stunned by the 2015 Ten Acre Ritchie Vineyard Chardonnay and the 2016 and 2017 versions are equally exceptional. This wine just might be my favorite California Chardonnay.
Private tastings are available by appointment at the Hotel Duchamp in Healdsburg or on the terrace at Bella Vineyards with breathtaking views of the Dry Creek Valley. Visit www.tenacrewinery.com. If you are fortunate to taste with Michael, be sure and ask him about his other passion - smoking meats, poultry and fish.
All wines reviewed here were vinified with native fermentation. The Chardonnays undergo 100% malolactic fermentation and are aged in 40% new French oak. The Pinot Noirs strike the middle ground between forward drinking and age-worthiness.
Reeve Wines
My oldest son turned 40 in April and celebrated with 25 friends in Sonoma County wine country. My wife and I were part of the celebration as well. One highlight of the weekend revelry was a visit to Reeve Wines.
When in Healdsburg, one is often occupied with the many tasting rooms downtown or the legendary producers of Pinot Noir on nearby Westside Road, the "Rodeo Drive" of Pinot Noir. For a different adventure, I suggest heading north on East Dry Creek Road to The Reeve Estate and Tasting Room in Dry Creek Valley, an area known for warm-weather varietals such as Zinfandel more than Pinot Noir. You won't be disappointed if you love Pinot Noir, as several inviting examples are offered produced with grapes sourced from areas like Anderson Valley, the Sonoma Coast and the Santa Cruz Mountains.
Only a 10-minute drive from downtown Healdsburg, Reeve Estate is a world apart. Enter through a long treelined driveway to an oasis where you can taste wine in a secluded nirvana with both inside and outdoor seating and "dope" music playing. Young wine enthusiasts of Gen X and Millenial age group will particularly enjoy the experience.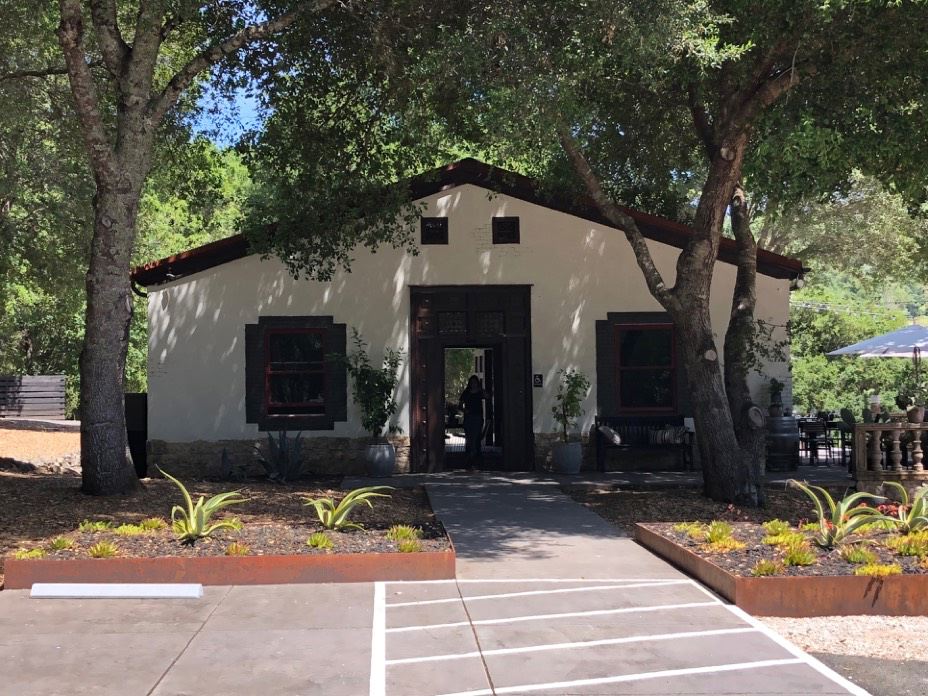 Reeve Wines is a collaborative effort between Noah and Kelly Dorrance, and well-known consulting winemakers Ross Cobb (COBB Wines) and Katy Wilson (LaRue, Anaba). Over the years the Dorrances built the wildly popular Banshee Wines label which they sold. Reeve, launched in 2015, allows them to explore other varietals such as Cabernet Sauvignon, Sangiovese and Riesling in addition to Pinot Noir.
I would describe the small production wines as "friendly," meaning they are easy to drink upon opening, yet have the balance to age in the bottle. They represent excellent value (Pinot Noirs are about $38-$65). The two wines reviewed here may be sold out through the winery's Wine Club and Mailing List by the time you read this.
Tasting is available daily by appointment ($35 per person with additional fees for groups over eight people). Well-behaved dogs and children are welcome. The staff are extremely friendly, laid-back and knowledgeable and make you feel very welcome. A beautiful villa on the property and farm stay is available for rental. Visit the website at www.reevewines.com and Instagram feed at poshnet.net/tag/reevewines.
2017 Reeve Ascona Vineyard Santa Cruz Mountains Pinot Noir
13.6% alc., 175 cases, $N/A. · Moderately light ruby red color in the glass. Aromas of red cherry, red cranberry, herbs and dusty path lead to delicate and elegant styled wine featuring a core of red cherry fruit that delivers more flavor intensity than one would expect. Very easy going, with silky tannins, a hint of sweetness, and some length on the finish. The gossamer side of Pinot that speaks of summer. Score: 90
2017 Reeve Rhoda Anderson Valley Pinot Noir
13.3% alc., pH 3.39, TA 0.64, $48. A blend of fruit from Tanbark Mill, Kiser and Wendling vineyards · Moderate garnet color in the glass. Nicely perfumed with aromas of cherry, spice, and fertile earth. A charge of juicy cherry and boysenberry fruits along with a subtle savory note of herbs caress the palate with goodness and freshness. Impeccable harmony. More structured than the Ascona Vineyard bottling and a better match for hardier foods. Score: 93