Heart & Hands Finger Lakes Pinot Noir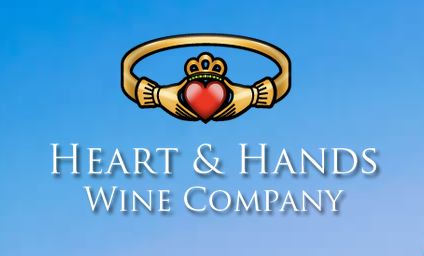 Heart & Hands is owned and operated by husband and wife team Tom and Susan Higgins. The winery and estate vineyard are located on the east side of Cayuga Lake, directly on the Onondaga limestone escarpment. The proximity to the lake and the gently sloping site offer the vineyard protection from harsh winter weather, the biggest threat to winegrowing in this northerly region.
This boutique winery produces around 2,000 cases per year, which allows an intense focus on quality. When tasting the Pinot Noirs from Heart & Hands, you must have different expectations than you would experience tasting California Pinot Noirs. The wines must be taken in the context of their growing region. The wines are more austere and less richly flavored, higher in acidity and lower in alcohol. Because of significant whole cluster inclusion, the Pinot Noirs benefit from decanting.
Riesling is the prized varietal in the Finger Lakes of New York, but a small group of vintners, including Tom, have made significant strides with Pinot Noir. Visit the Heart & Hands Wine Company website at www.heartandhandswine.com. All the Heart & Hands Pinot Noirs are bottled under the Vino-Lok glass closure.
I have been to the Finger Lakes and would highly recommend a visit for wine enthusiasts. This beautiful region offers many wineries to visit set in an unhurried and sparsely populated area that becomes bucolic in the spring and summer. The region can easily be accessed from either New York City or Buffalo, New York.