Tasting of Morning Dew Ranch Pinot Noirs
"Atypical for Burt's Pinot Noir, yet the powerfully-built 2009 Morning Dew Ranch Pinot Noir
is one of his greatest wines."
Rusty Gaffney

A November 2019 tasting of nearly all of the Pinot Noirs from Morning Dew Ranch, 2004-2016, was organized by me and held at Benovia Winery in Santa Rosa. In attendance besides myself were Benovia winemaker Michael Sullivan, Brogan Cellars owner and winemaker Margie Williams- Wierenga, Woodenhead Cellars owner and winemaker Nikolai Stez, and Benovia assistant Winemaker Adolfo Hernandez. The wines were provided by Margi, Nikolai, Jason Drew of Drew Family Cellars and myself.
The wines were tasted in flights according to producer so the different styles of winemaking were evident. Nearly all the wines were truly enjoyable, but the 2008 vintage wines suffered from smoke taint and their enjoyment was dependent on the taster's tolerance for this flaw (or terroir expression if you prefer since the vintage was marked by fires in Mendocino County prior to harvest). The Woodenhead wines were the closest stylistically to Burt's Williams Selyem Pinot Noirs.
Flight #1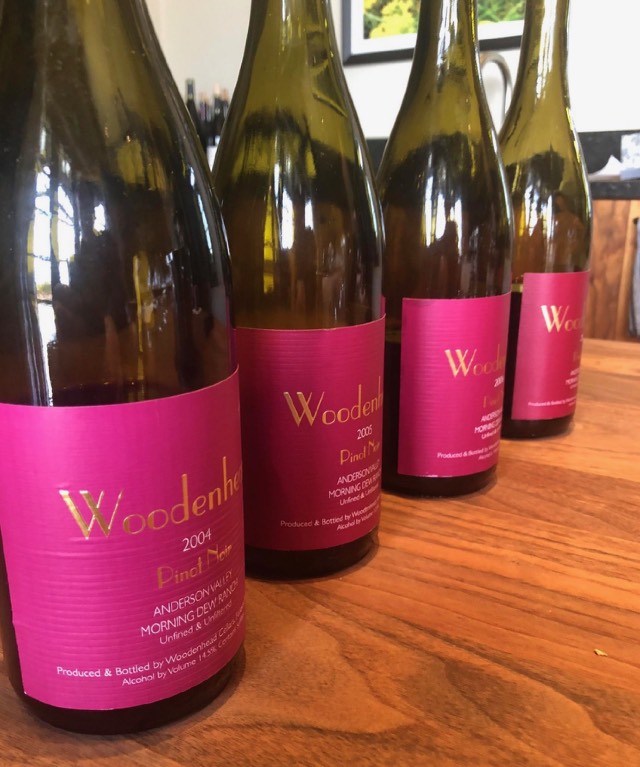 No 2008 Woodenhead Morning Dew Ranch Pinot Noir was produced due to the vintage smoke taint.
Flight #2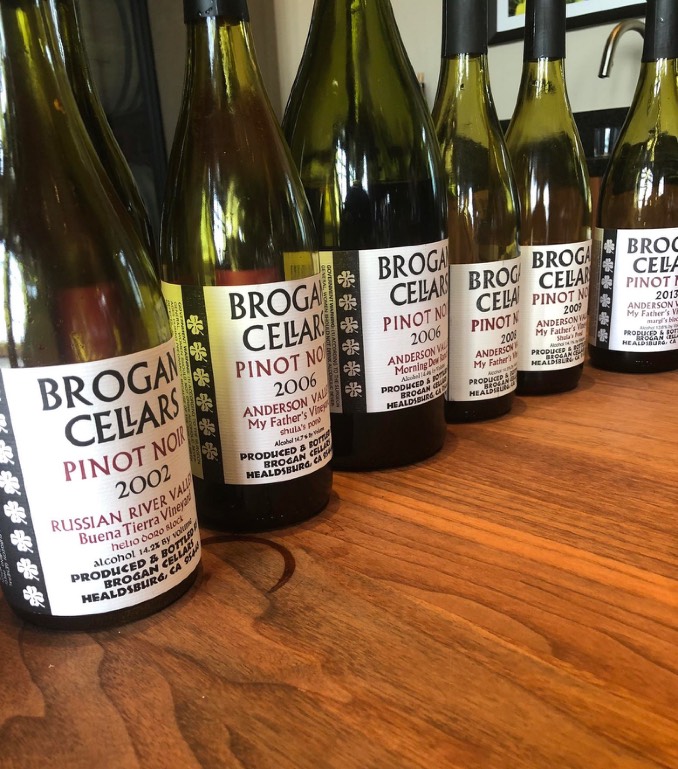 Flight #3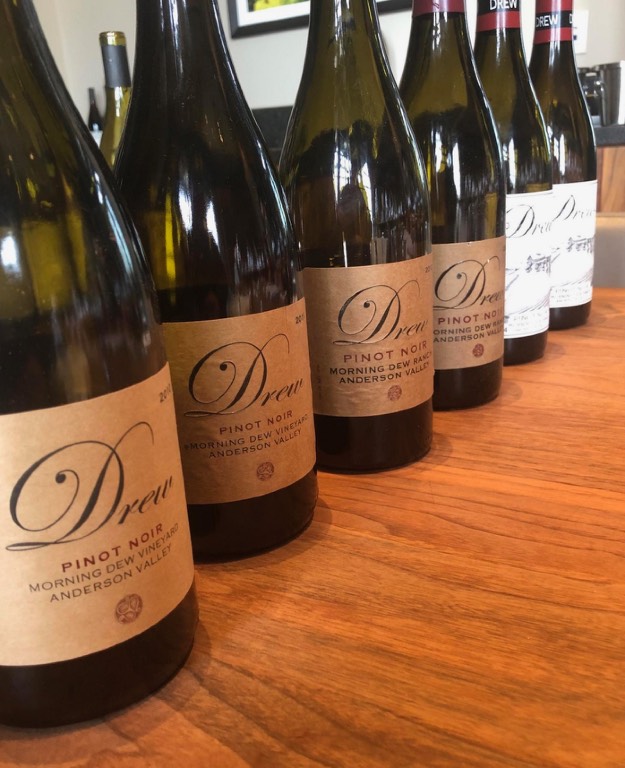 Flight #4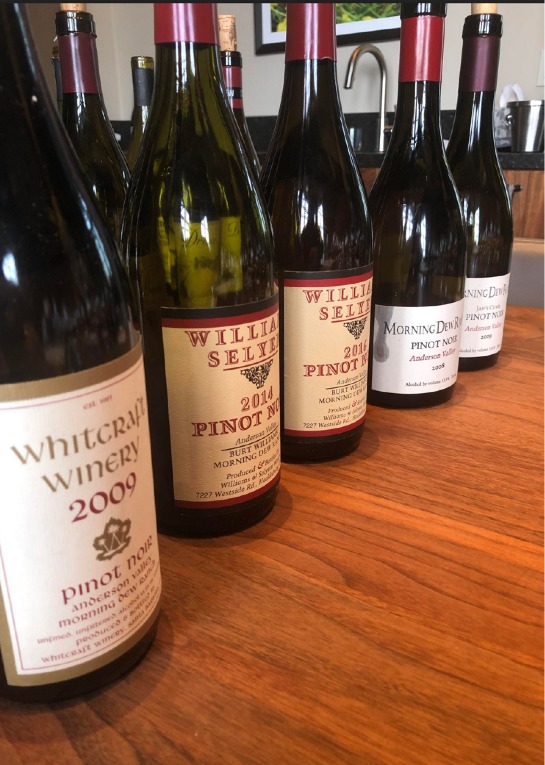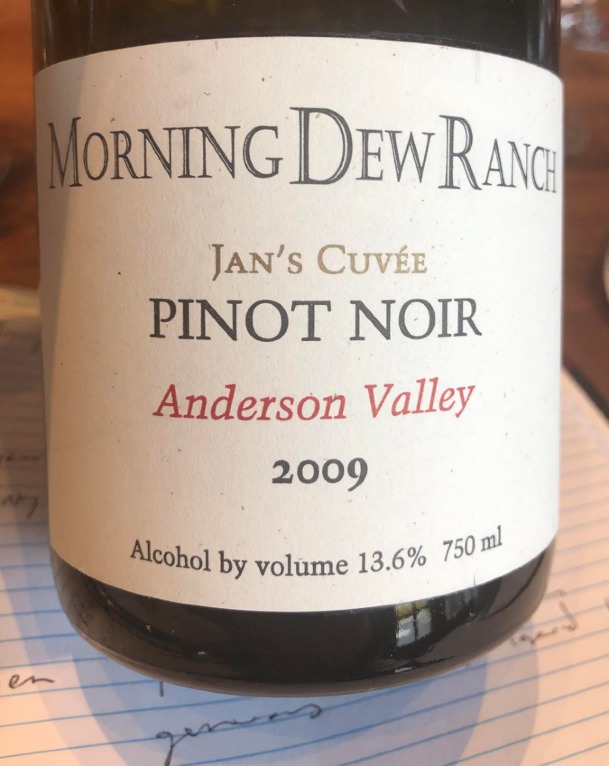 The following wine was not included in the November tasting but was tasted by me at home. I have included it so that every winery that sourced Morning Dew Ranch grapes is part of this tasting report. Miura Vineyards, located in Santa Rosa, is owned by Emmanuel Kemjii and the wine is crafted by Byron Kosuge. This winery produced a Morning Dew Ranch Pinot Noir in 2011 (2 cases), 2012 (184 cases), 2013 (133 cases), 2014 (147 cases) and 2015 (38 cases).
2015 Miura Morning Dew Ranch Anderson Valley Pinot Noir
13.0% alc., 38 cases, $75. Yields reduced by 65%. · Moderately dark garnet color in the glass. Pleasing aromas of dark berries, rose petal and sweet oak. Sleek and polished in the mouth, with vibrant flavors of black cherry, blackberry and dark chocolate with a compliment of oak in the background. Plenty of fruit substance, but not overblown, with gentle fine-grain tannins, and a demonstrative, juicy finish. Excellent.