A Glass of Pinot and a Good Book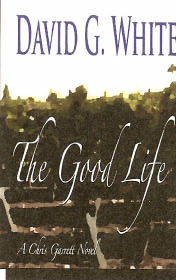 The Good Life, A Chris Garrett Novel. David G. White, Harmon and White Publishing, Napa, CA, 272 pp, hardcover, $24.95. Available at Amazon.com, book retailers and by phone at 707-213-1202.
What a great read for wine aficionados - a good murder mystery written by a winemaker. The author, David G. White, graduated from the Professional Writing Program at University of Southern California. He also assists in winemaking at Carneros della Notte in the Napa Valley.
When winemaker Chris Garrett discovers his mentor and boss, Vic Maranda, has drowned in a vat of fermenting wine, he immediately rejects the idea that his death was an accident. Using his winemaking experience to build his case and discover clues, he investigates the murder with a friend and Deputy Sheriff, Jeff Beckwell. His search is fraught with danger and mysterious characters, escaping death when someone tries to run him off the road on Spring Mountain Road.
Pour a good glass of Pinot and settle in for some entertaining storytelling sprinkled with the lexicon and life of winemaking in the Napa Valley.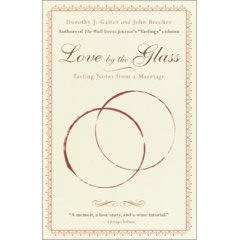 Love by the Glass, Tasting Notes from a Marriage. Dorothy J. Gaiter and John Brecher (authors of The Wall Street Journal's "Tastings" column. Random House Trade Paperbacks, New York, 316 pp, $12.95. This is a captivating tale of two wine lovers who become husband and wife. Their life together is told around events shared with wine with instructive insight into the many bottles they have enjoyed. Beginning with André Cold Duck, which they drank on their first date, and later through many train trips highlighted by Taittinger Champagne, theirs is a gifted romance that anyone who has a passion for wine can appreciate. Be forewarned that their approach to wine is unpretentious, so if the reader harbors any smugness about common wines, they might be disappointed. As the book concludes, "It's just wine. It's not life. It's just a wonderful part of everyday life. Relax and enjoy it." The couple still writes the "Tastings" column in The Wall Street Journal and I look forward to reading it every week.
California Wine Country, A Sunset Field Guide. Peter Fish and Sara Schneider, Sunset Books, Menlo Park, CA, 160 pp, paperback, $19.95. This is a handy guide to each of the major California wine regions from Mendocino in the north to Baja in the south. Each of the chapters has a short description of the major wineries (alas, the small, appointment-only producers are omitted and the tasting room hours of wineries listed are absent), things to do, where to eat, places to stay, and decent, although not extensive maps of the winery locations. It is written primarily for newbies to wine touring, but it has something for everyone and fits neatly into your auto's glove compartment.