Kings Hill Cellars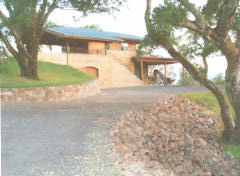 The wine enthusiast often feels like he or she has not been fully satiated until they make their own wine. More and more opportunities are cropping up to allow novices to become winemakers. Kings Hill Cellars is a new entrant into the business, but unlike firms that produce wine for customers, Kings Hill Cellars provides members with hands-on experience and the opportunity to participate in most phases of production starting with sorting and de-stemming, then crushing and pressing, and finally to blending and bottling. An in-house graphic artist designs logos and private labels.
The winery is a state-of-the-art facility that is specifically designed to make small lots of handcrafted wines. The winery crushed its first fruit in 2006 with friends and family, and now is making memberships available to others. Members have the option of making a 30 or 60 gallon barrel of wine that yields 12 or 24 cases respectively. The price includes grapes from mainly North Coast vineyards, a winemaking tutorial, consultation as needed, the use of equipment, staff cellar practices (racking, topping and monitoring), and standard packaging (750 ml bottles, cases, corks, and wine labels).
Kings Hill Cellars is owned and managed by Lindsay Austin, an entrepreneur and former business executive who moved to the wine country in 2001. Austin hired winemaker Richard Mansfield to help design the facility and Mansfield assists members through all critical steps, leaving them free to learn and enjoy the process.
Kings Hill Cellars also accommodates small vineyard owners interested in making wine from their own grapes.
Kings Hill Cellars is located at 3404 Kings Hill Road, Santa Rosa, CA. See www.kingshillcellars.com for contact information and additional details.