Benovia Winery: Pinot Noir Fireworks on the Winery's 15th Anniversary

The origins of Benovia Winery date to 2002, when co-founders Joe Anderson and spouse Mary Dewane former CEO's in the healthcare industry, purchased the Cohn Estate Vineyard in western Healdsburg. Joe had had an epiphany when Burt Williams poured him a glass of his 1993 Williams Selyem Cohn Estate Pinot Noir and Joe and Mary wanted to honor his legacy by pursuing excellence in Pinot Noir. The couple committed significant financial resources to achieve their goal of making extraordinary wines.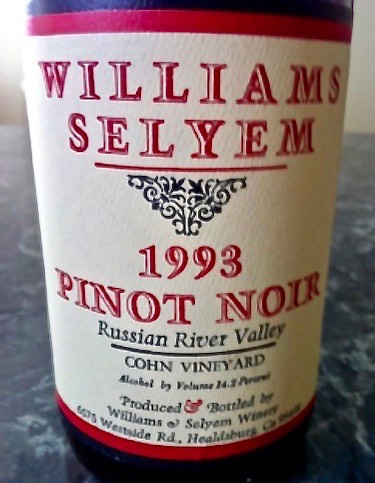 The winery officially launched in 2005 when Joe and Mary purchased the 18-acre Hartman Lane Vineyards and Winery from Cecil De Loach. This winery property, located in the heart of the Russian River Valley, was originally established by Merry Edwards who crafted wine there under the Merry Vintners label. The new property included a dated winery and 13.5 acres of Pinot Noir. The vineyard was named Martaella Estate after Joe and Mary's mothers, Martha and Eleanor. The winery was christened "Benovia," a merger of the first names of Mary's father, Ben, and Joe's father, Novian.
Joe and Mary then teamed up with veteran Russian River Valley winemaker Michael Sullivan who joined the winery as a partner to lead the winemaking, vineyard development and management of the winery. Michael grew up in the Russian River Valley, obtained a degree in fermentation science from California State University, Fresno, and began crafting wines in the Russian River Valley in 1987 and later built a reputation for brilliant Pinot Noirs at Hartford Family Winery.
In 2008, Benovia acquired an adjacent 40-acre horse ranch and planted 9 clones and heirloom selections of Pinot Noir and 4 clones of Chardonnay at high density (2200 to 2700 vines per acre). Incorporating the original Pinot Noir plantings, the estate Martaella Vineyard totaled 42 acres of Pinot Noir and Chardonnay.
In 2009, Benovia planted the 16-acre Tilton Hill Estate Vineyard located in the West Sonoma Coast near Freestone, a high-risk, high-reward site. This brought Benovia to 71 planted acres across 3 estate vineyards. By 2015, each of the estate vineyards, Cohn, Martaella and Tilton Hill, had become certified sustainable with the Cohn Estate Vineyard achieving certified organic farming status. A map showing the location of Benovia estate vineyards and vineyards sourced: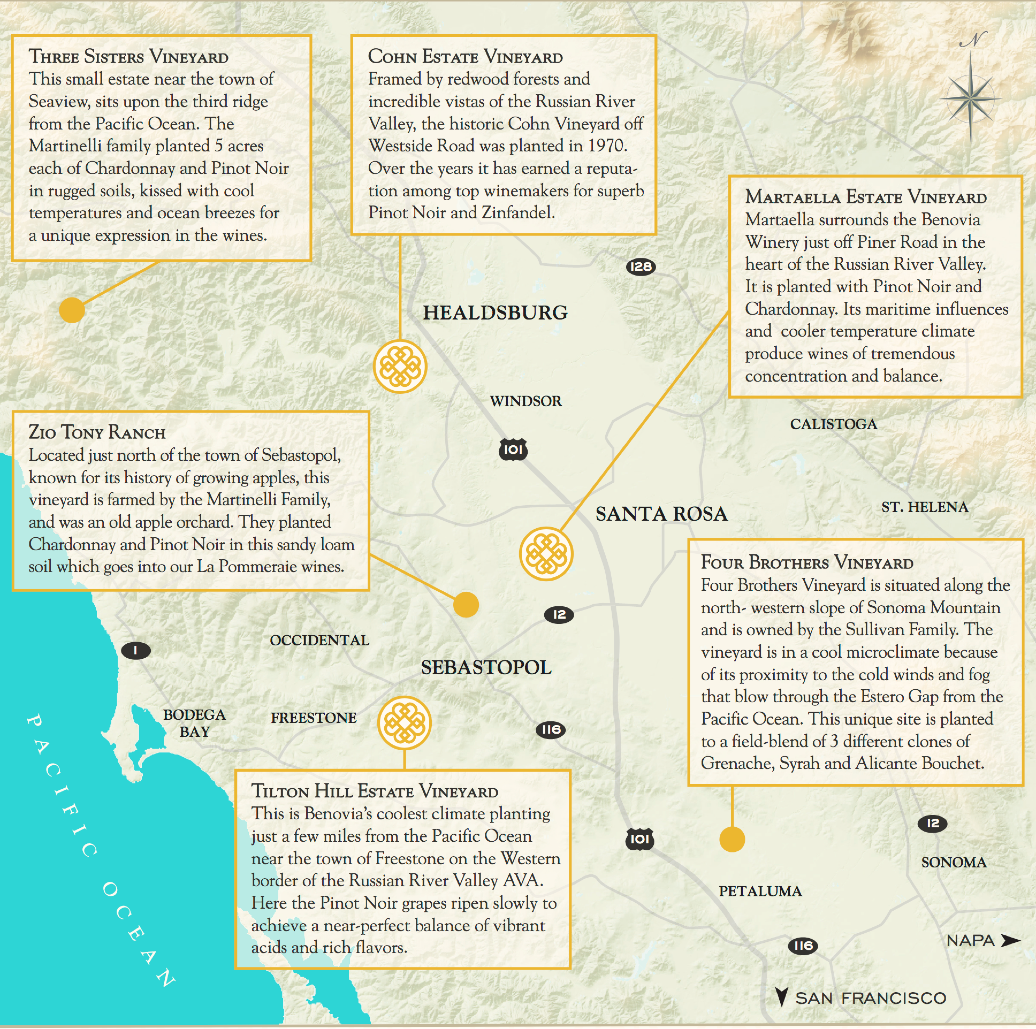 I have closely followed Benovia Winery since its inaugural 2005 commercial releases and have tasted every Pinot Noir released since then. Winemaker Michael Sullivan had to make due initially with an aged winery, less than optimum equipment and primarily purchased grapes. Undaunted, he continued to adapt and reshape his winemaking and viticultural goals. Today, Benovia has a modern new winemaking facility dedicated to Pinot Noir (photo below) and has transitioned to nearly all estate-grown wines (purchased grapes come from Martinelli-farmed properties). Although Michael would be the first to admit that perfection is unobtainable, the Pinot Noir wines he has crafted, particularly since the new winery opened in 2015, have been exceptional and garnered consistently lofty scores.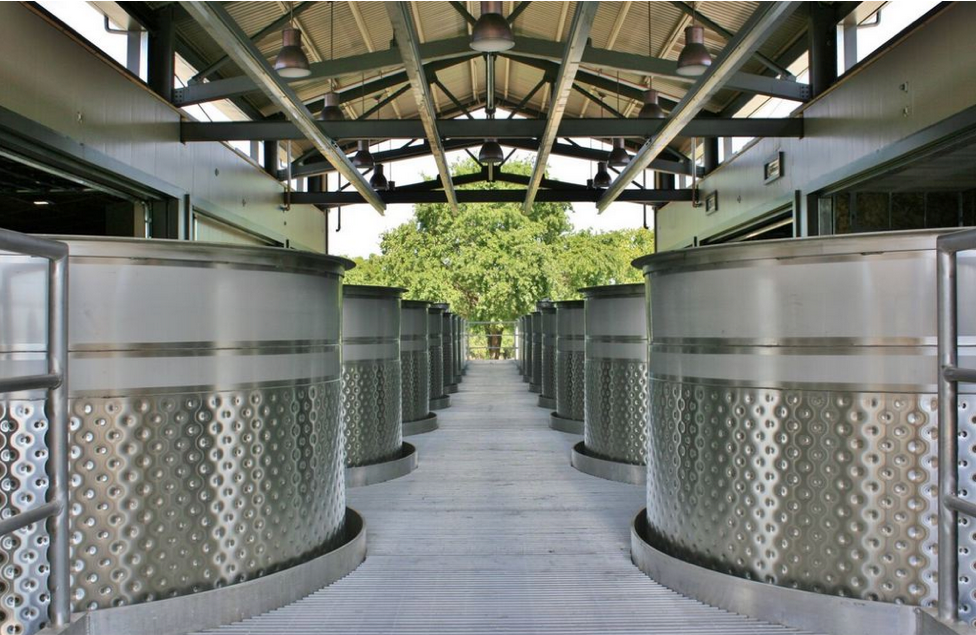 The following reviewed wines are from the 2018 vintage. Michael calls the vintage "a return to normal" in that the weather pattern was consistent with what is expected for Sonoma County. Almost ideal conditions during flowering led to a generous cluster count and practically no shatter. The summer weather was ideal, with cold and foggy mornings where the sun did not peak through the marine layer until mid-day. The harvest conditions were quite cool and the vintage will be remembered for extended ripening and exceptionally long hang times.
Michael's Pinot Noir winemaking is straightforward. The grapes are gently de-stemmed after careful hand sorting. A small and variable amount of whole cluster is included in the ferments. Following a cold soak of 5-8 days, indigenous yeast completes primary fermentation. The must is moved to roughly one-third new French oak barrels and inoculated for malolactic fermentation with weekly lees stirring. The wines are typically aged for 16 months.
Today, Benovia produces 10,000 cases of Pinot Noir, Chardonnay, Zinfandel, Rosé, sparkling Blanc de Blancs and Grenache. The wines are sold primarily through a mailing list and on the winery's website at www.benoviawinery.com. Ground shipping included with all purchases until December 31, 2020. Tasting is available when COVID-19 regulations allow at the winery's Ranch House hospitality center in Santa Rosa by appointment. Virtual tastings are also available. Join in at one of the many events held by the winery and get to know the very personable Michael Sullivan. If you have any special requests, contact Robin Jackson, Director of Operations, and tell her I referred you!
The marvelous Pinot Noir wines reviewed here are from Benovia's 2018 vintage Fall Release.