Masút Vineyard & Winery: Carrying the Flag for Eagle Peak AVA Pinot Noir

Brothers Ben and Jake Fetzer are third generation California vintners and the grandsons of Barney and Kathleen Fetzer who established Fetzer Vineyards in 1968. Fetzer Vineyards at one time farmed over 3,000 acres of certified organic grapes in the Redwood Valley region of Mendocino County. The brothers grew up farming and making wine in Mendocino County. In 1992, Fetzer Vineyards was sold. In 1994, Ben and Jake's parents Robert (Bobby) and Sheila Fetzer founded Masút, a 1200-acre property at the headwaters of the Russian River in Redwood Valley, California. The site was chosen as a prime location for Pinot Noir by Bobby Fetzer. His sons cleared the land and planted Pinot Noir (and later Chardonnay) on the property's mountainous slopes.
A petition for the Eagle Peak Mendocino County AVA was co-drafted by Ben and Jake and approved in late 2014. The name Eagle Peak was taken for a 2700 feet summit in the region.This is a relatively small AVA, consisting of 26,250 acres and about 120 acres of cultivated vines. Eagle Peak is significantly cooler than either than adjacent Redwood Valley and Ukiah Valley with more wind. Soils are shallow and well-draining Franciscan Complex sandstone and shale.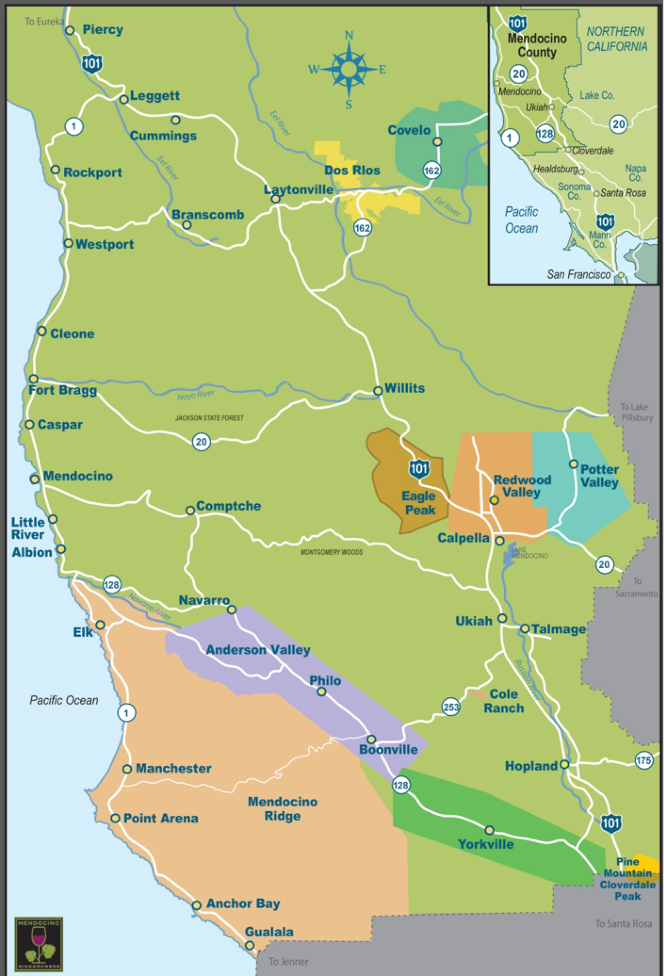 In 2008, Ben and Jake built a state-of-the-art winery specifically for small lot Pinot Noir production. The winery is constructed of old, recycled redwood and contains modern processing equipment. The brothers began commercial production of Pinot Noir under the Masút label the following year (a 2008 vintage was produced but tainted by smoke from the wildfires during the growing season and not released). Today the brothers work side by- side handling all aspects of winemaking and farming. Their winemaking reflects many hours of study and what they learned from their father.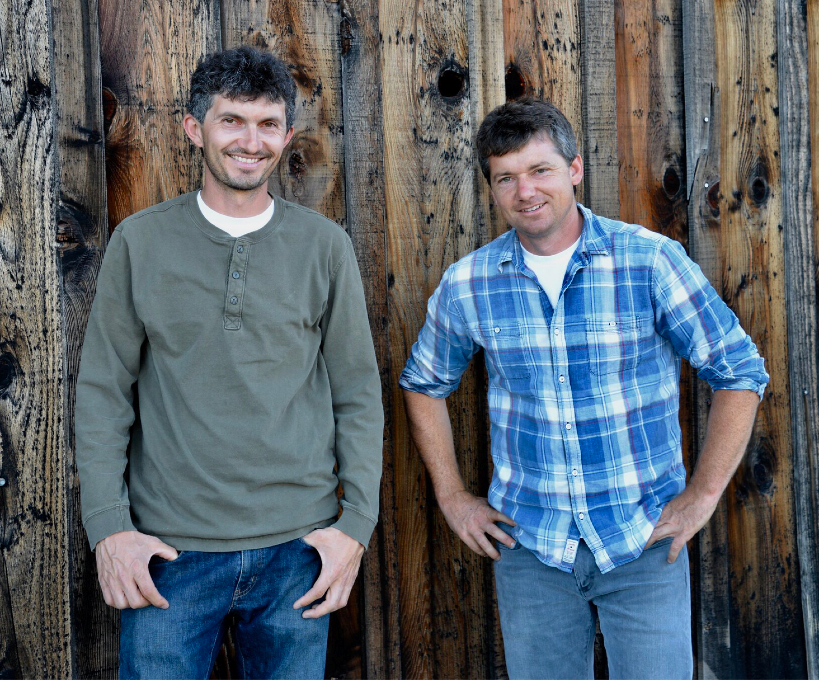 The winery is dedicated to their father, Robert Fetzer who passed away in a tragic river rafting accident in 2006. Masút is a former Pomo Indian word meaning "dark, rich earth."
The 23-acre certified organic Masút Vineyard consists of 19 unique blocks of Pinot Noir and Chardonnay grown at two sites. The Lower Vineyard is east-facing and sits at an elevation of 900 feet above sea level with gravelly, clay soils formed from thousands of years of weathered sedimentary rock. Pinot Noir Dijon clones 115 113 and 777 are planted here. The Upper Vineyard is southwest-facing at 1600 feet elevation with deeper red soils formed from weathered sandstone. Pinot Noir clones planted here include Mariafeld, Mt. Eden, Masút, and Swan as well as Wente and Dijon 96 clones of Chardonnay.

At harvest, each of the blocks is picked, the grapes de-stemmed and vinified separately in small, open-top fermenters at the winery and then aged for up to 15 months in around 30% new French oak barrels. After aging, the final blends are made, the wines are racked once before being bottled unfined and unfiltered.
I first met the Fetzer brothers at the World of Pinot Noir and have reviewed every vintage of Masút Pinot Noir since the inaugural 2009 release. The Estate bottling is the winery's flagship wine but in some vintages bottlings are offered that highlight specific blocks or clones within the vineyard.
Masút Pinot Noir and Chardonnay are sold on the winery's website at www.masut.com and through a mailing list. If you get the urge to visit this special vineyard and winery, Ben and Jake accept visitors by appointment. The Fetzer brothers launched a second, value-priced label, Rural Wine Company, offering Pinot Noir from the Eagle Peak AVA. The wines are cellared and bottled (2018) and vinted and bottled (2019) at Rural Wine Company in Healdsburg.Two vintages are reviewed here.
The Masút Pinot Noirs have garnered many accolades from me over the years see reviews at www.princeofpinot.com/winery/1529/). In recent months I dipped into my cellar and drank older vintages dating including 2009, 2011, 2012, 2015 and 2016 and found that these wines age remarkably well.