Tasting Pinot Noir Virtually

The COVID pandemic has brought innovative ways to taste wine from the convenience and safety of one' own home. With tasting rooms closed and face-to-face access to winemakers and winery principles absent, wineries have turned to virtual tastings. As it turns out, this has become a surprisingly successful method of marketing for wineries and a boon to pinotphiles who are unable to visit wineries.
Basically, a package of wines is offered for sale and sent to the consumer who can then sample them while guided by a host. There is no charge to those who purchase the wines. Most virtual tastings can also be accessed without buying the wines for no or a small charge.
Here are some virtual Pinot Noir tastings that are worth looking into.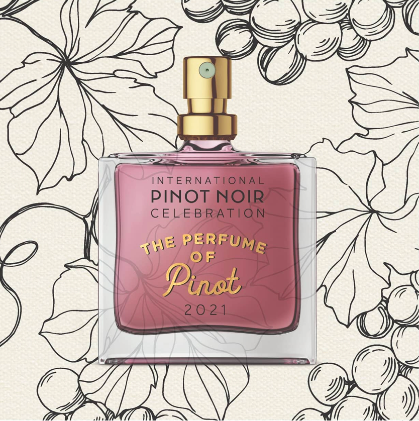 35th Annual International Pinot Noir Celebration The granddaddy of all Pinot Noir events is going virtual beginning July 14, 2021. Only 100 Virtual IPNC packages are offered: 18 bottles of premium Pinot Noir wines shipped to your home; a live Grand Seminar titled "The Perfume of Pinot" with a panel of wine legends and luminaries with wines shipped to your home; two University of Pinot classes of your choice; cooking demos and recipes from award-winning Pacific Northwest chefs. All-inclusive packages are priced at $995. Visit www.ipnc.org for information and tickets.
Oregon Pinot Podcast The International Pinot Noir Celebration is presenting a series of online conversations with winemakers and wine professional from around the world. A carefully selected four-pack of wine is available for purchase to accompany the broadcast ($175). A donation of $20 is required to attend if the fourpack of wine is not purchased. Episode 8 will be on March 20, 2021 and is titled, "The Hand of the Winemaker," Focusing on Oregon Chardonnay. Visit www.ipnc.org for more information.
Adelsheim Founders' Stories This series of conversations with the 10 founding wine families of Oregon's North Willamette Valley is available for viewing on the Adelsheim website at www.adelsheim.com/ 50years#founders. Adelsheim is celebrating its 50th anniversary of what became their first vineyard. The series began in March and features David Adelsheim sitting down, one-on-one, with each of the original founders to talk candidly about the collaboration and formation of the Willamette Valley wine industry over the last 50 years. Chapter 1, "The Eyrie Vineyards" with Diana Lett and David Adelsheim is available for viewing now. The full interviews are available by subscribing to "Founders' Stories: The Podcast," offering the ability to hear new episodes as soon as they are released. Also, a full-length, hour-long video conversation will be available to view through the Oregon Wine History Archive at www.oregonwinehistoryarchive.org. Commemorative wines will be offered by Adelsheim or look ahead to the episodes and pull a wine or two from your cellar produced by the featured founder's winery.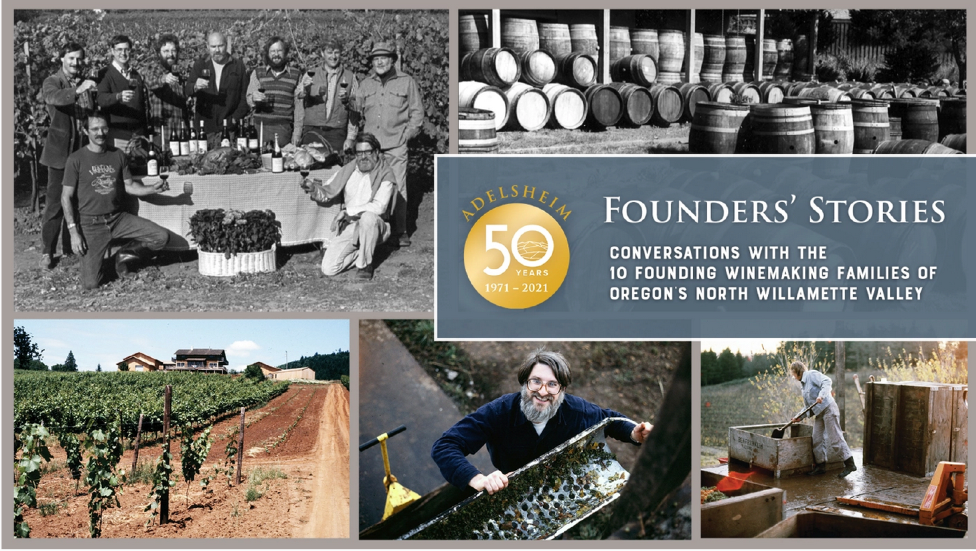 West Sonoma Coast Vintners This association of wineries (26) and growers who farm along the mountainous coastline of western Sonoma County offer WSC Live! every Wednesday at 4:30 PDT on Instagram. Each week a different winery principal from the West Sonoma Coast will take the stage with a winemaking friend of theirs to have a fun, lively conversation. Go to www.instagram.com/westsonomacoast by browser or phone and click on the "LIVE" button at the top left of the screen next to stories. Past installments are available at www.westsonomacoast.com.
Knudsen Vineyards Second generation managing partner, Page Knudsen Cowles, is hosting a virtual tasting and conversation as she shares the history, innovation and experimentation that put Knudsen Vineyards in the forefront of recognized vineyards in the Willamette Valley. A virtual tasting and wine kit consisting of one bottle each of 2016 Knudsen Pinot Noir, 2018 Knudsen Backstory Pinot Noir and 2018 Knudsen Chardonnay can be acquired prior to the April 16 event. Must RSVP by April 1. Visit www.knudsenvineyards.com.
The Outlook from Knudsen Vineyards A virtual interview series on ZOOM began March 9, 2021 celebrating 50 years. The lineup: March 9 Dick Erath, April 13 Rollin Soles, May 11 Alison & Alex Sokol Blosser, June 8 Veronique Boss-Drouhin, July 13 Allen & Jackson Holstein, and August 10 Brian Croser. Registration and viewing is free. Visit www.knudsenvineyards.com.
World of Pinot Noir Virtual Seminars Connect with WOPN's wineries and winemakers through a virtual experience. Seminars continue through the end of March. Visit www.worldofpinotnoir.com.
For an extensive listing of virtual wine tastings available visit www.businessinsider.com/best-virtual-winetastings. com. Of course, those on winery mailing lists will receive invitations to join in for virtual tastings. I don't see this trend ending when the pandemic wanes because highly personal virtual contact between consumer and producer is a very powerful marketing tool.