Wine Briefs —Newsletter 12.17
IN MY HUMBLE BUT EXPERIENCED OPINION, THE 2018 VINTAGE OF CALIFORNIA AND OREGON PINOT NOIR IS THE GREATEST VINTAGE OF THE CENTURY. STOCK UP!
The Addictive Perfume of Pinot Noir The nose outmatches the tongue's taste buds when it comes to driving our drinking decisions. While there are 10,000 taste buds, there are 10 million olfactory receptors, and they can detect literally hundreds of scents. Flavor is the combination of taste and smell but the most credit should go to smell. Both orthonasal and retronasal pathways excite our olfactory receptors. The drive to experience the perfume of Pinot Noir becomes a repetitive behavior that some people find very difficult to quit and thus can be defined as an addiction. Once someone is enthralled with Pinot Noir, they are hooked. The phenomenon can be explained scientifically by the workings of the right frontal brain region. This site in the brain is where both the olfactory system and our emotional center are located, and is where a number of addictive behaviors originate. The smell of Pinot Noir modifies the physiological and psychological nerve functions in the anterior frontal brain, causing a hopeless addiction to Pinot Noir. Once the perfume of Pinot Noir has taken hold, the sufferers are constantly searching for that tantalizing smell, always dreaming of the concentrated cherry, jammy strawberry, spice, musk, earth, truffles, and barnyard perfume. Canadian writer Konrad Ejbich once said, "It (Pinot Noir) is heaven in a glass, smell like great sex and tasting like the ripest strawberries, raspberries and black cherries all at once."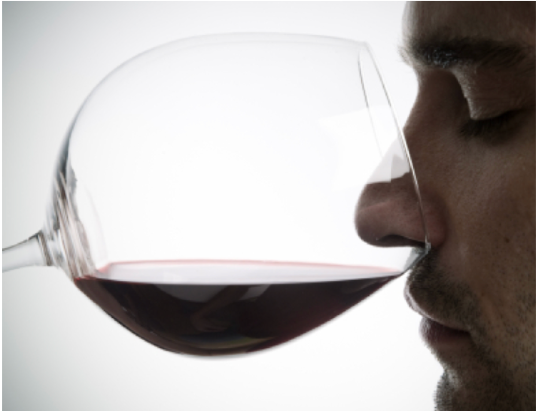 Gust Wines Debuts Megan and Hilary Cline, part of the second generation at Cline Family Cellars have announced the debut release of Gust Wines from the Petaluma Gap. Megan and Hillary's father, Fred Cline, planted vineyards in the Petaluma Gap in the late 1990s before the area gained renown and became the Petaluma Gap AVA. Gust Wines was born in 2017 when Megan and Hilary decided to direct attention to producing cool-climate wines from their family's Petaluma Gap vineyards. They chose specific blocks within the Catapult Vineyard and Diamond Pile Vineyard, sustainably farmed them with great care dialing in characters that they deemed special. The name, 'Gust' conveys the atmosphere of the Petaluma Gap, where like clockwork, morning fog gives way to winds. The winemaker is Tom Gendall, a veteran of wineries in New Zealand and Germany before joining the Cline team in 2016. The inaugural 2017 releases are a 2017 vintage Pinot Noir ($48), Chardonnay and Syrah. Visit www.gustwines.com. for more information.
Women and Wine: How Alcohol Affects Female Health This is the title of an excellent summary article published in January, 2018 by Wine Spectator at :www.winespectator.com/articles/ how-alcohol-affects-female-health. I only recently came across this article but it is still relevant and apropos for Woman's History Month 2021. On the positive side, moderate drinking of alcohol increases bone density in women, significantly reduces the incidence of cardiovascular disease in postmenopausal women and lower the risk of sudden cardiac death, and leads to a lower risk of suffering from dementia. A 2016 study published in the British Medical Journal found that having one to seven drinks per week had no effect on a woman's ability to conceive. But there are risks, particularly if drinking exceeds "moderation." Having more than one drink a day increases the risk of developing breast cancer.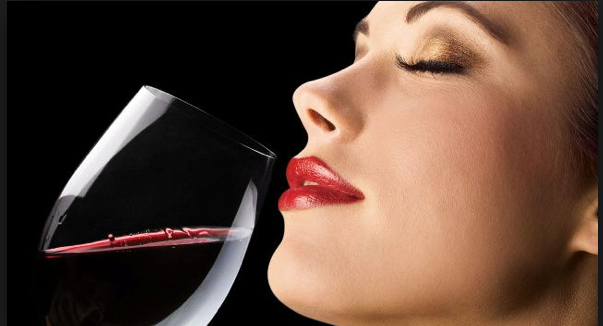 Insect Sex Pheromone Formulation Protects Argentina's Vineyards Using a control strategy called "mating disruption." the Argentinians have used it effectively to control the highly damaging European grapevine moth without insecticides. Aircraft and drones apply a non-toxic, biodegradable pheromone formulation to vineyards and nearby environs. The formulation droplets emit a synthetic version of the same sex pheromone the female moths release in nature to call the males to mate. When males follow the scent of the applied pheromone, they become hopelessly confused and fail to find the willing females. Most moths live out their life without producing offspring. The next generation of hungry caterpillars never hatch and the grapevines thrive.
Butterfly Sanctuary at Jordan Winery Indoor dining and tasting rooms are expected to open April 1 so time to plan your trip to wine country. Jordan Winery's 1,200-acre estate in the Alexander Valley now has an 8-acre sanctuary for endangered bumble and mason bees and monarchs and other butterflies. A 3-hour-guided tour rambles through the estate, followed by a picnic lunch with Jordan wine. Bookings are to begin April 1 with the first tours available on Earth Day, April 22. Cost is $110 per person. Tastings at the winery will resume on May 1. Also, a prix fixe bistro lunch is available served on the estate's Terrace. Visit www.jordanwinery.com.
Alcohol Linked to Lower Risk of Cataracts As a retired ophthalmologist who has performed thousands of cataract surgeries, a British study caught my eye (no pun intended). Academics from the world-famous Moorfields Eye Hospital and the University College London's Institute of Ophthalmology found that people who consume up to 14 units of alcohol (about 6.5 glasses) a week have less chance (up to 23% less risk) of developing cataracts and requiring cataract surgery, especially if they drink red wine. Abstainers were afforded no protection from cataract surgery. The study suggests a protective role of polyphenol antioxidants, which are abundant in red wine.
INNsider Access Series The Farmhouse Inn in the Russian River Valley is partnering with member wineries of the West Sonoma County Vintners in offering very limited, private experiences that highlight the bounty of a specific Sonoma County AVA each season. The day's itinerary starts with a morning in a vineyard following by an exclusive tasting. The experience will then continue with seasonal customized, private farm tours and tastings, with privileged access to some of Sonoma County's best cheesemakers, growers, and vintners and a two-night stay at the luxury inn. One of the premier partners is Paul and Kathryn Sloan's Small Vines. Details and sign-up will be forthcoming at www.westsonomacoast.com.
May is Anderson Valley Pinot Month The Anderson Valley Winegrowers Association is throwing a month-long party in 2021. Limited edition cases of Pinot Noir from Anderson Valley producers - the inaugural collection in support of the event - will be available (only 36 will be offered at $369). There will be weekly webinars with winemakers, winegrowers, chefs and Master Sommeliers. Wine is not required to join the discussions. The main event, Passport to Pinot Weekend, takes place throughout the Anderson Valley from May 14-16. For more information about Anderson Valley Pinot Month, visit www.avwines.com. Note: The Anderson Valley Pinot Noir Festival will return in 2022.
IPNC's Brighter Days Virtual Auction This auction raises funds to support the future of the IPNC not held in 2020 and will be virtual in 2021. Silent bidding begins April 8and runs through April 12. Plus, a special LIVE Auction benefitting the IPNC's Brighter Days Fund is set for Saturday, April 10, at 5:00 pm PDT. I am participating in a Guided California Petaluma Gap Stay and Tour along with Ana Keller of Keller Estate. The unique auction item includes a 2-night stay at Keller Estate for 2 couples, a special tour of Keller Estate vineyards and tasting of Keller Estate wines, and a Prince-led extensive tasting of Petaluma Gap Pinot Noirs along with winemakers. Other surprises will be added. Register for bidding at https://ipncbrighterdaysauction.ggo.bid.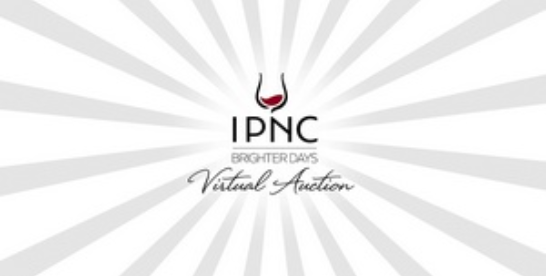 Identifying Smoke Taint in Wine Early-On A South Australian researcher has devised a quick, easy way to detect smoke taint in grapes and wine. The tool could detect volatile compounds such as phenols that cause undesirable ash, burnt or medicinal flavors in wine. Existing techniques to identify smoke taint are expensive and laborious. The tool uses "specialized nanofabrication techniques." A bean of white light is shone through a sample of grape juice or wine and the measured spectral shifts in the light spectrum can indicate the presence of smoke taint molecules. The device has not been validated and is at the proof-of-concept stage. This proposed technology could be transformative for the wine industry. Read more at www.createdigital.org.au.
Pigs & Pinot Cooking Class Series Four Pigs & Pinot cooking sessions by Charlie Palmer are planned. Learn valuable cooking techniques, wine pairing tips, and a special Pigs & Pinotinspired recipe from Charlie. Each class is a 45-60 minute live zoom demonstration plus Q&A. Each session has a suggested wine pairing and exclusive wine offers are available. The dates are April 9, April 29, May 27, and June 24, all at 4:00 pm PST. Tickets for one are all sessions ($75-$240) are available through www.eventbrite.com.