Wine Briefs —Newsletter 12.18
Pey-Marin Vineyards Closing According to a recent article in the San Francisco Chronicle (April 28, 2021), Pey-Marin Vineyards has ceased production after 21 vintages. Jonathan Pey, who founded Pey-Marin Vineyards and his late wife, Susan, were residents of Marin County and both were involved in the wine industry prior to launching their label in 1999. Growing wine grapes and in particular Pinot Noir in Marin County is not for the faint of heart. The few vineyards hold considerable potential when the weather cooperates, but small, even minuscule yields, are often the rule. Climate change has led to more drought years, stressing the often non-irrigated vines, resulting in very little wine to sell. Smoke from wildfires has also been a challenge. Early on, I thoroughly enjoyed many vintages beginning in 2002 of Pey-Marin Trois Files Pinot Noir (named after the Peys' three daughters). This Pinot Noir was sourced from three vineyards in Marin County that Jonathan leased and farmed including Corda Vineyard, Stubbs Vineyard, and Kendric Vineyard. Pey-Marin Marin County Riesling was also a notable wine for the winery and the Riesling grapes could be more dependably farmed in Marin County. The Peys were an engaging and extremely friendly couple and I feel grateful that I spent some time with them and enjoyed their special wines. The website is www.scenicrootwinegrowers.com.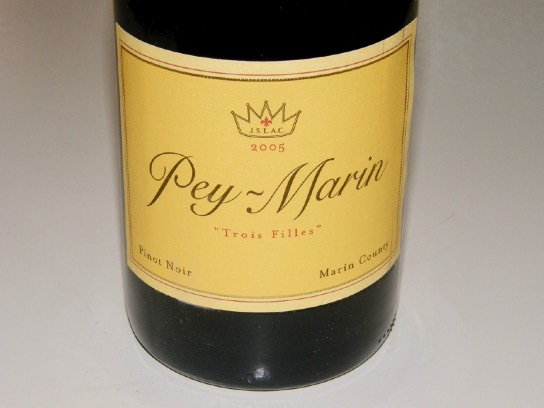 Wine Forger Rudy Kurniawan Deported from the US US Immigration and Customs Enforcement (ICE) announced in early April that Kurniawan was officially to be deported because "He is a public safety threat because of his aggravated felony conviction." He was returned to Indonesia. Kurniawan had been in the US illegally since 2000 after violating his nonimmigrant student status. The fascinating story of how he forged many of the great wines of the world and duped experienced collectors who spent millions purchasing the unknowingly forged wines. The fascinating story was documented in both a book, In Vino Duplicitas, and a documentary. If you have not read the book, I highly recommend it.
The French are Snapping up Premium US Wineries In April 2021 Bollinger Champagne bought Ponzi Vineyards, the first acquisition outside France for Bollinger. In 2020, the owners of Flora Springs sold their vineyard and winery to Bordeaux's Chateau Smith Haut Lafitte and renamed it Cathiard Family Estate. Later in 2020, Diamond Creek Vineyards was acquired by Frédéric Rouzand, president of Maison Louis Roederer. He had previously acquired Merry Edwards Winery in 2019. In January 2021 the Faiveley family bought a stake in Williams Selyem. Silicon Valley Bank has reported that almost 50% of Napa and Sonoma wineries are considering selling in 2021.
Ironman Triathlete Combines Drinking & Exercise In an article at www.insidehook.com on April 26, 2021, it was reported that Tom Lutz, who has participated in 14 Ironman triathlons. He swims, bikes, and runs nearly every day, and also has a family and runs a company. As he juggles many activities, he enjoys a glass of wine or an occasional cocktail. If the following day is a day off, he might have 2-3 glasses. He says, "Wine helps me relax and it helps me recharge." He is a fan of Willamette Valley Pinot Noir. Tom has also created a wine stopper called "Repour" that keeps oxygen out of a wine bottle. The contents of the stopper act like an oxygen sponge to keep the wine inside fresh.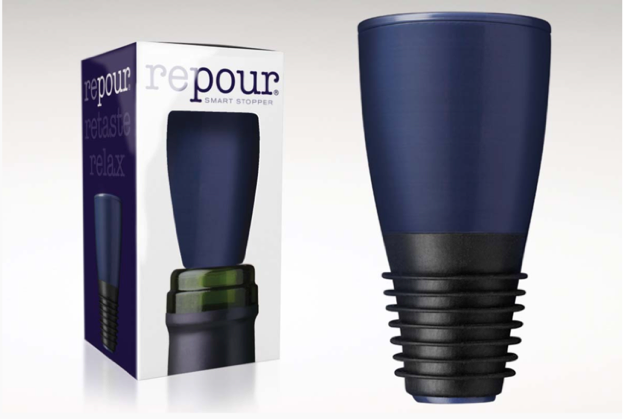 Thomas Rivers Brown Assumes Complete Ownership of Aston Estate An exclusive article at www.winespectator.com dated April 19, 2021, reports that Thomas Rivers Brown, who is best known for Napa Valley Cabernet Sauvignon but also has a fondness for Sonoma Coast Pinot Noir, plans to revitalize the Aston Estate brand he co-founded in 2001 with Fred Schrader and Chuck Sweeney. the sale includes the brand, inventory and 14 acres of Pinot Noir planted near Annapolis. Brown chose not to incorporate the grapes into his Rivers-Marie wines, preferring to aim for a successful standalone winery. The vineyard is planted solely to Dijon clones and the resultant Pinot Noir wines tend to have a big, structured style. Aston Estate currently has a 3,000-person mailing list but is not well known except for the most dedicated pinotphiles.
Burgundy-Oregon Winery Nicolas-Jay Opens an Estate Tasting Room Nicolas-Jay, a partnership between Jean-Nicolas Méo of Burgundy's Méo-Camuzet and visionary music entrepreneur Jay Boberg, has announced the opening of a new winery and tasting room in Newberg, Oregon. The tasting room is open to the public by appointment only Thursday through Monday ($40 per person waived with the purchase of three bottles or $150). Reservations are available at www.exploretok.com/nicolasjay. A converted barn on the 53-acre property now houses a winery, two temperature-controlled cellars, a tasting room, and a tasting deck offering 300-degree views of the location. The new winery represents something that Jean-Nicolas always wanted to build, using his learnings from his centuries' old family Domaine in Vosne-Romanée, as well as seven vintages in the Willamette Valley.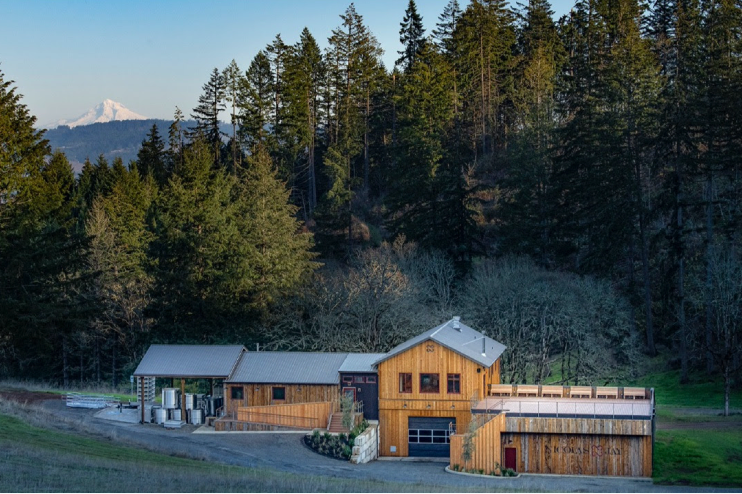 New Book on San Luis Obispo County Wine History Libbie Agran and Heather Muran have published San Luis Obispo Wine: A World-Class History. The book details the history from the 1700s to the present, representing the culmination of years of research that began when Agran founded the Wine History Project of San Luis Obispo in 2015. 208 pages, available in both hardcover and paperback.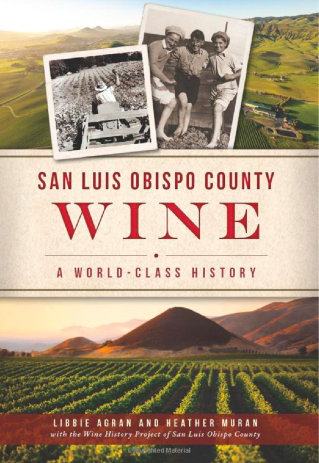 The Paso Robles Press published an excellent article on the wineries of Edna Valley and Arroyo Grande on April 18, 2021: https://pasoroblespress.com/lifestyle/paso-robles-wine-country/the-road-less-traveledwineries- of-edna-valley-arroyo-grande/. This comprehensive coverage was written by Mira Honeycutt, a resident of Paso Robles and a veteran wine journalist.
Grape Pomace May Harbor Health Benefits Researchers at UC Davis are examining the potential for grape pomace to become a valuable health supplement. Because pomace disposal causes some environmental concerns, many attempts have been made to find a use for it. The researchers are teaming with Jackson Family wines and Sonomaceuticals to explore further the possibilities. Apparently, Chardonnay grape pomace was found to contain a high amount of oligosaccharides that have been shown to promote immune and intestinal health. It is an ingredient in breast milk that feeds a strain of bacteria in infants/ intestines that helps build immunity against illness. Read more at www.winespectator.com. or subscribe to Wine Spectator's free Wine & Healthy Living email newsletter.
2020: A Disastrous Grape Harvest in the North Coast The North Bay Biz reports that the total number of tons and the average price of Northern California wine grapes was decimated. In Sonoma County, the amount of Chardonnay and Pinot Noir harvested was down 34 percent and 39 percent by volume and 4 percent and 20 percent by price, respectively. There was a multitude of reasons including an ongoing drought, a pandemic, and ravenous wildfires. Many growers are facing a cash crunch because the fruit they did sell brought a lower price and wineries canceled contracts due to poor sales during the pandemic.
Urban Vineyard in San Francisco The Two Eighty Project 3.5-acre vineyard sits on a hillside overlooking Alemany Blvd and Interstate 280 in San Francisco. The goal is to cultivate rarely grown grapes, practice farming that can combat climate change, and offer local youths a place where careers in food and wine can be launched. Founders Jannea Tchirich and Christopher Renfro is growing Pinot Noir, Gamay and Grenache Blanc, but also Zwigelt and other unusual varieties. currently, the vineyard is planted to only a quarter of an acre and last year only yielded two bottles of wine. including non-vinifera species that are native to California shores. Pinot Noir had been planted here in 2013 but had been neglected for at least two years. the founders have reached out to noted viticulturist and winemaker Steve Matthiasson who has encouraged the project.
Oregon's Vidon Winery Names First Black Woman President Don and Vicki Hagge founded Vidon Vineyard in Newberg, Oregon. The winery produces about 2,000 cases of estate grown wine primarily Pinot Noir. They sold the brand and winery to Dru and Erin Allen in November 2020, including their 12.5-acre vineyard, a hillside tasting room, and winery in the Chehalem Mountains. The Allens have named Tiquette Bramlett the president of the Willamette Valley winery as an effort to increase diversity in the Oregon wine industry. She is thought to be the first Black woman appointed to oversee a winery in a major U.S. wine region.
Top DTC Varietals Experienced Price declines in 2020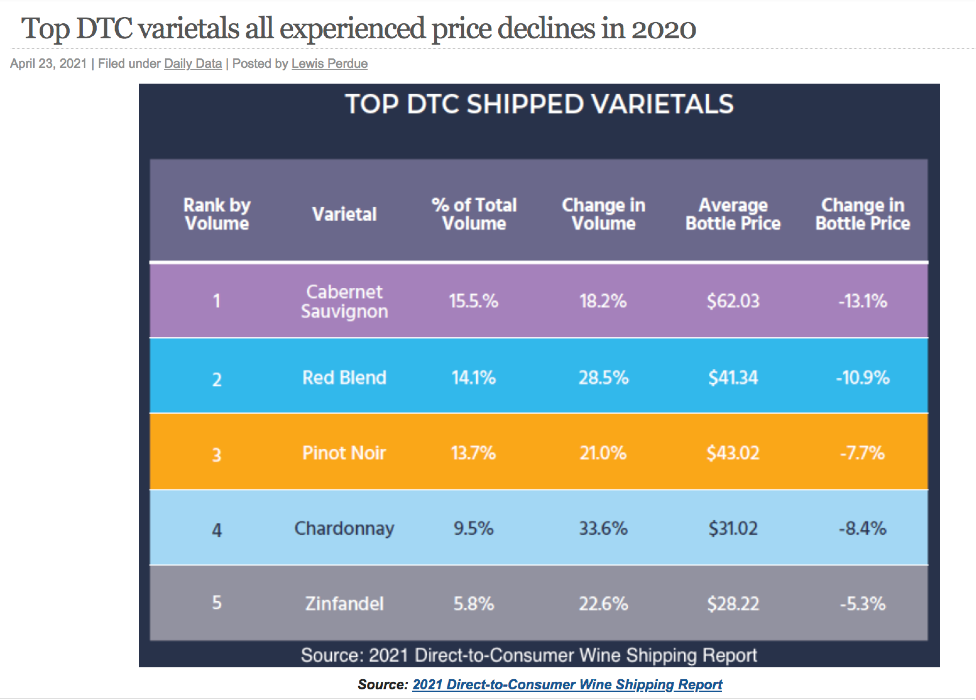 Western U.S. Likely Entering Its Most Severe Drought in History In 2000, the Western U.S. began a "megadrought" that is the second-worst in 1,2000 years due to a natural dry cycle and human-driven climate change. A report in www.cbsnews.com on April 12, 2021, predicts an escalation of extremely dry conditions this summer, with water restrictions and a dangerous fire season. In the West, and particularly the Southwest, the drought this summer and fall will be the most intense in recent history. The U.S. Drought Monitor places 60% of the Western states under severe, extreme, or exceptional drought. This past wet winter added to the concern as only 25 to 50% of normal rain fell in much of the Southwest and California. Over the past several decades, rainfall has been inconsistent and dry periods between rainstorms have increased in length. It is likely there will be unavoidable consequences to the winegrowing season and wine grape harvest in California in 2021.
Old Vine Conference Series This is a global movement to nurture and value great old vines and their wines. The Old Vine Conference is intended to bring together the wine industry, and wine lovers to share best practices, agreed on definitions and implement new strategies from vineyard to glass. Ultimately, the hope is that healthy old vineyards will be valued and enduring within the commercial realities of the global wine industry. the first conference series is planned to run through 2021 in March, July, September, and November. Moderated discussions and interviews will explore different challenges and barriers preventing the regenerative profitability of high-quality old vines, and agreed on actions to address them around the world. The conferences will be presented online. Moderators will include esteemed communicators and journalists such as Sarah Abbott MW, Tim Atkin MW and Dr. Jamie Goode. To learn more about The Old Vine Conference and to register, visit www.oldvines.org.
Chardonnay Shout-Out Two Chardonnays that I had the pleasure of drinking recently should receive a special commendation.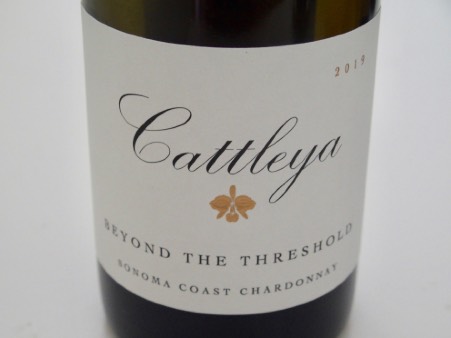 2019 Cattleya Beyond the Threshold Sonoma Coast Chardonnay
14.1% alc., 125 cases, $65. A single barrel selection of clone 95 from one vineyard site. Native primary and malolactic fermentation in 33% new French oak barrels. Aged 15 months, then bottled unfined and unfiltered. · A complete wine of superior breeding, offering the utmost in gratification. Easily one of the greatest California Chardonnays I have had in recent years. My wife loved it too. Score: 97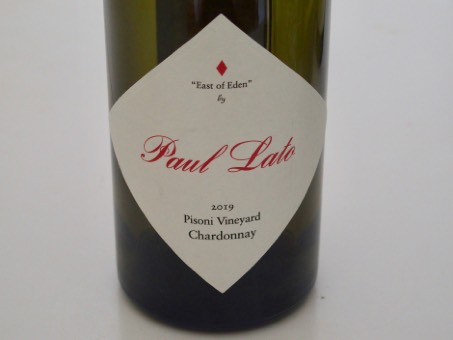 2019 Paul Lato "East of Eden" Pisoni Vineyard Santa Lucia Highlands Chardonnay
14.5% alc., $90. A marked contrast to the Cattleya bottling displaying more stone fruit richness and ripeness, yet still very polished and refined, offering. This is not a buttery, oak-driven voluptuous wine but rather one with elegant power and harmonious oak. Always my favorite among the excellent Chardonnays Paul crafts each year. I believe Paul is the only one to produce a Chardonnay from Pisoni Vineyard other than the Pisoni family. Score: 96