Wine Briefs —Newsletter 12.22
Rick Longoria Ends Career as Winery Owner I have had the pleasure of reviewing Rick's Pinot Noir wines over the years and was never disappointed. He announced recently that he is selling his winery, tasting room in Lompoc, equipment, and inventory for almost $2 million. He has already sold his Fe Ciega Vineyard to The Ojai Vineyard. Rick founded Longoria Winery in 1982.
Tim Matz New Director of Wine Education at Linfield University Tim Matz has been named Domaine Serene Chair in Wine Business and Director of the Evenstad Center for Wine Education at Linfield University. Matz has had more than three decades in the wine business internationally including executive leadership. Linfield has the only comprehensive wine program outside of the three programs located in California, and is the first university in the country to offer an interdisciplinary liberal arts degree in wine studies. The university also offers wine management and wine marketing certificates online, provides a summer wine industry immersion program, and hosts the annual International Pinot Noir Celebration each summer.
The Latest Wine & Health News A report out of metro.co.uk suggested that drinking a glass of red wine in moderation can help prevent high blood pressure. Scientists assessed the effect of a flavonoid-rich diet on blood pressure by monitoring more than 900 adults in Germany. Three glasses of red wine per week seemed optimum for achieving the desired result on blood pressure, while 80 grams of berries a day was also found to be beneficial.
In August, thedrinksbusiness.com reported a study by pharmacist Jacqueline Iversen who found that agonizing hangover symptoms are due primarily to inflammation rather than dehydration. She believes that the symptoms of alcohol hangovers can be prevented by disrupting the body's inflammatory response with a combination of a non-steroid anti-inflammatory drug and an antihistamine. In her study in volunteers, this new treatment, named SPJ-001 by developer Sen-Jam Pharmaceutical, is safe and efficacious. However, dehydration most certainly plays a role in hangover symptoms and rehydration treatment is still considered advisable.
In September, thedrinksbusiness.com reported a UK study that claims the consumption of alcohol-free wine has the same heart health benefits as drinking a moderate amount of the real thing. The research involved nearly 450,000 people as part of the UK Biobank project. The participants' lifestyle choices and health were tracked over seven years. Participants who drank a moderate amount of wine had a 40% reduced risk of coronary heart disease compared to the group average. But, moderate consumption of beer, cider, or spirits increased the risk by 10%. The researchers believe that the benefits of red wine are due to polyphenols rather than alcohol.
There have been multiple studies reported over the past few years on the relationship between alcohol and atrial fibrillation (AFib). Some research indicates an increased risk of AFib with even moderate amounts of wine drinking, while other research shows no significant relationship. Scientists believe the specific relationship between drinking alcohol and AFib is difficult to determine because alcohol is so commonly consumed. As reported in www.studyfinds.org, Dr. Gregory Marcus, a professor of medicine in the Division of Cardiology at UC San Francisco, found that even one alcoholic drink may be enough to increase the risk of AFib. He studied 100 patients with intermittent (paroxysmal) AFib who consumed at least one drink per month and typically consumed one drink each day on average during the study period. At 1 month, researchers compared the number of AFib events and whether or not the episodes were preceded by alcohol use. Of the 56 participants in the study who had an episode of AFib, it was twice as likely that they had had alcohol in the four hours before the episode. The more alcohol a participant drank, the greater the risk of quickly experiencing AFib. The authors of the study point out that confounding that may accompany alcohol consumption could not be excluded, and the findings may not apply to the general population. This peer-reviewed study was published in the Annals of Internal Medicine.
The jamanetwork.com reported a cohort study of 11,737,467 participants to determine whether the frequency of drinking alcohol or the quantity of alcohol consumed per occasion was the most important risk factor for developing gastrointestinal (GI) cancer. This study suggests that frequent drinking may be a more important risk factor for GI cancers than the amount of alcohol consumed per occasion. There is very little information on the mechanism by which the frequency of drinking is an important determinant of cancer risk. It should be noted that this study was done on Koreans and the results may not apply results to other ethnic groups.
The Woes of COVID and 2020 Wildfires on Oregon Wine Industry On September 8, 2021, the Oregon Wine Board released its 2020 Vineyard and Winery Report. The estimated value of wine grape production decreased 34% or by nearly $80 million to about $159 million in 2020. Yield per acre decreased by 24% due to cooler late spring weather reducing cluster sizes and weights. Total grape production was down 29% as yields and wildfires resulted in 30,000 fewer tons harvested than the prior year. Pinot Noir production plummeted statewide except in the Rogue Valley and the Columbia River regions. Pinot Noir production in the Willamette Valley fell over 41% in 2020. COVID led to labor shortages as workers either became ill or avoided working altogether, tasting rooms were shuttered for extended periods and there were increased costs to wineries of investing in health and safety measures. There were some bright spots in the report as well. There are now 995 wineries in the state, an increase of 10% over 2019. The number of vineyards increased from 1,297 in 2019 to 1,370 in 2020. Total planted acreage increased by 6% to 39,531. Pinot Noir remained Oregon's leading variety, accounting for 59% of planted acreage and 49% of wine grape production. Oregon wine sales to national distributors increased by 3.5%. International sales increased by 24%. Oregon's direct-to-consumer shipments increased 31%. The complete report is available at industry.oregonwine.org. My advice is to stock up on the outstanding Pinot Noir wines from Oregon's 2018 and 2019 vintages as Oregon's heat dome in 2021 will also most certainly limit production.
Syndicate Wine, LLC Pairs with Comic Book Publisher Syndicate announced that five custom Oregon wines will be released with labels featuring exclusive artwork of Oregon comic book publisher TidalWave Productions. The first four wines were offered to the general public on September 9, 2021, at Syndicate Wine Bar in Beaverton, and include a 2019 Willamette Valley Chardonnay, a 2020 Willamette Valley Pinot Gris, a 2017 Walla Walla Valley Syrah and a 2020 Willamette Valley Pinot Noir Rosé. Tidal Wave publisher Darren G. Davis is excited to bring his two favorite hobbies together and help another Oregon-based company during these challenging times. Founded in 2019, Syndicate Wine, LLC is an Oregon Benefit Company with an established wine bar and retail space in Beaverton and a new location in Newberg in 2021. The company supports the wine industry through a holistic approach to community, supporting small and craft producers through private label partnerships, providing an inclusive work environment and dining space, and encouraging education and appreciation of wine culture for all. For more information, visit www.tidalwavecomics.com or email sales@syndicatewines.com.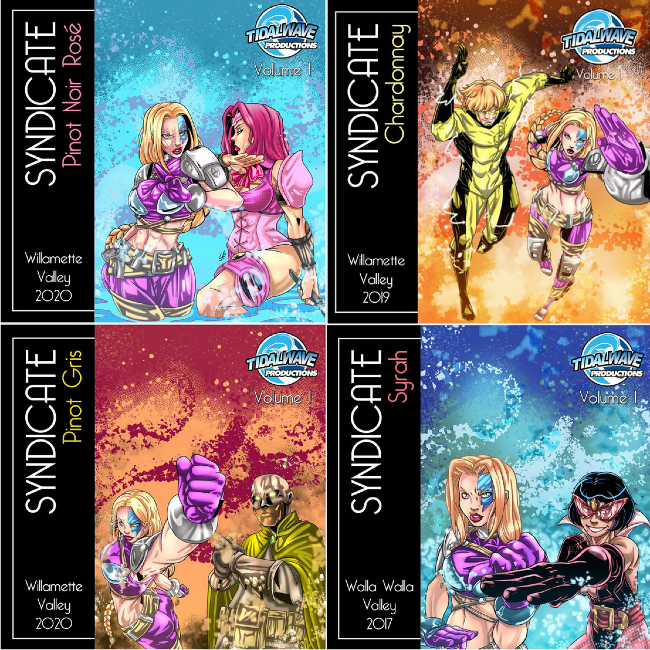 Hispanic Heritage Month Oregon's Hispanic wineries unite for the second annual "Celebrating Hispanic Roots" event in honor of Hispanic Heritage Month from September 15-October 15, 2021. Six wineries with Hispanic owners and winemakers will unite to celebrate their common Hispanic roots, the unique journeys that brought them to Oregon, the vineyards they manage, the premier wines they produce, and their ambitions to give back to the Spanish-speaking community in Oregon. The months will conclude with an in-person wine tasting event to be held at Beacon Hill Winery & vineyard on Sunday, October 3. the tasting will benefit local nonprofit, Adelante Mujeres. Wine packages that commemorate the event will also be available exclusively from September 15-October 15. The six participating wineries are Alumbra Cellars, Atticus Wine, Beacon Hill Winery & Vineyard, Cramoisi Vineyard, PARRA Wine Co., and Valcan Cellars. Visit the individual winery websites to view the special wine packages available. Visit www.celebratinghispanicroots.com for updates and information.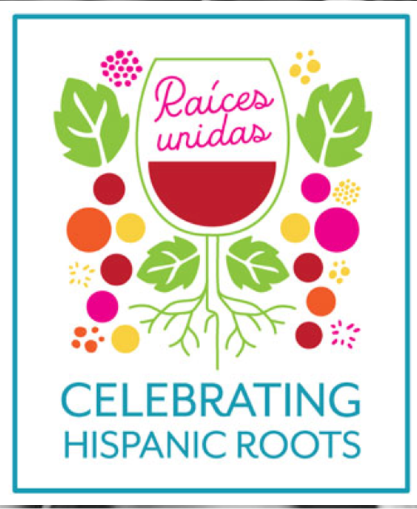 Red Wine is NOT a Fattening Beverage I always thought it was humorous that producers promoted low-alcohol wine as low-calorie drinks that would not cause weight gain. This approach was particularly appealing to women. Science has shown that although calories in wine come from alcohol, red wines are an excellent source of polyphenols that counteract the calories by burning them. Lamuela-Raventos reported her research to the Wine Spectator that indicated wine can help burn extra calories. The results of the PREDIMEI trial disproved the notion that wine has empty calories. She points out that when we drink red wine in moderation with meals, one is not adding more weight or abdominal fat. Polyphenols appear to be responsible for this weight-control action. Since red wine is the key, why would you drink anything else than Pinot Noir since it has among the highest levels of polyphenols of all red grapes? One glass of white wine has only 40 mg of polyphenols compared to one glass of red wine which has 200 mg, primarily due to the anthocyanins present in the skin of red grapes.
WesMar Winery's Last Vintage Denise Selyem and Kirk Hubbard have spent 33 years together and 22 years operating WesMar ("Wesmare") Winery. The 2019 vintage wines currently on release will be the 20th and last vintage. They have sold their home and vineyard in Sebastopol and the new owners plan to continue to develop and improve the property. Denise and Kirk plan to devote their future time to sailing and no longer have a winery. They had toiled as garagistes in a 1,500-foot space in Sebastopol. I have been on board with the excellent WesMar Pinot Noir wines since 2002 and I have reviewed most of their releases up until the 2016 vintage. With the closure of Brogan Cellars and now WesMar Winery, the only vestige of the original Williams Selyem winery is Woodenhead Vintners, whose owner and winemaker Nikolai Stez spent considerable time working side-by-side with Burt Williams and continues to ply his trade, vinifying Pinot Noir in the traditional Williams Selyem way. Like Williams Selyem, WesMar never changed their label. Visit www.wesmarwinery.com to order the last 2019 vintage Pinot Noir wines. 2019 vintage magnums and library 3-liter bottles are available.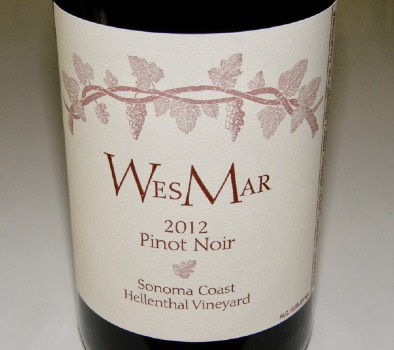 9/11 and Windows on the World As the nation commemorates the twentieth anniversary of the attack on the World Trade Center, I would highly recommend the book, "The Most Spectacular Restaurant in the World: The Twin Towers, Windows on the World and the Rebirth of New York." Journalist Tom Roston tells the complete story of the Windows on the World restaurant from its opening to 9/11 and its tragic end. Published in 2019 with illustrations, this well-researched book reveals the story of an iconic restaurant whose history had not been told now. Even more enjoyable with a glass of Pinot.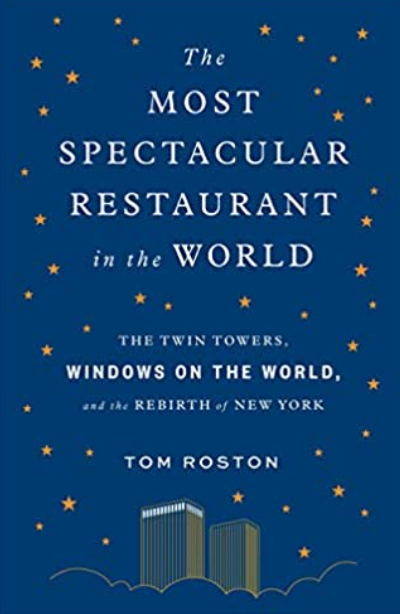 Bill Fuller Crafts 46th Vintage in Oregon The 2019 Willamette Valley Vineyards Tualatin Estate Vineyard Pinot Noir and Chardonnay represents Bill Fuller's 46th vintage in Oregon. The wines are crafted by 84-year-old Bill from his favorite blocks at Tualatin Estate Vineyard using his traditional techniques and reflecting the inherent quality of the vineyard he founded in 1973. Like many Oregon wine pioneers, he moved from California in 1973 to plant the Tualatin Vineyard and become one of Oregon's original winemakers. Bill had already worked in the lab at Italian Swiss Colony, obtained an MS in enology at UC Davis, and had been the winemaker at Louis Martini Winery for nine years when he began evaluating vineyard sites for an investment banker in Oregon. They became partners in a 65-acre site northwest of Forest Grove in 1972, which they named Tualatin Vineyards after the Tualatin River that flows near Forest Grove on its way to the confluence with the Willamette River. In 1997, Willamette Valley Vineyards merged with Tualatin Estate Vineyard and Bill retired. Sixteen years later, Winery Director Christine Clair asked if Bill would come out of retirement and assist in the crafting of the wines produced from Tualatin Estate fruit. Watch David Adelsheim's full-length interview through the Oregon Wine History Archive at www.oregonwinehistoryarchive.org. The 2019 vintage Tualatin Estate Pinot Noir ($60) may be purchased at www.wvv.com.