Pinot Briefs —Newsletter 12.23
Celebrity Wines Grate on Me In the recent past, covers of the Wine Spectator have included celebrities who are an owner or partner in a wine label. The lineup has included pop music star Jon Bon Jovi, star basketball player Carmelo Anthony, actor Brad Pitt and pro golfer Christie Kerr. Wine Enthusiast has had covers featuring model Christie Brinkley, professional basketball player LeBron James, and actor Kate Hudson. Professional basketball players who have launched their own wine brands include Dwayne Wade, Channing Frye, Amar'e Stoudemire and CJ McCollum. There are numerous other examples including former professional football player Drew Bledsoe. Basically, these big names are wine enthusiasts with plenty of money to indulge their interests, but in many cases, they are simply providing financial backing and act as ambassadors or endorsees of the brand with no significant role in winegrowing and winemaking. There is absolutely no connection between notoriety and wine quality. You won't find any celebrity Pinots in my cellar.
Garagiste Wine Festival This festival, which launched in 2011, returns to Paso Robles on November 12-13 to celebrate its 10th anniversary with two days of events, including the tasting of wines from over 50 small production wineries from California. The Garagiste Festival is the nation's first and only festival to showcase the wines of commercial, micro-production (under 1,500 cases annually) 'garagiste' winemakers. This is not a Pinot Noir festival, but some participating wineries do produce Pinot Noir. For further information, visit www.garagistefestival.com.
World of Pinot Noir The Ritz-Carlton Bacara in Santa Barbara will again be the site of the World of Pinot Noir. The 22nd annual event will be held March 3-5, 2022. Tickets go on sale on October 15 and attendance will be limited. Many of your and my favorite Pinot Noir producers will be pouring including Bernardus Winery, Black Kite Cellars, Calera, Clarice Wine Company, Etude Winery, FEL Wines, Gary Farrell, Goldeneye, Hyde Vineyard, Joseph Phelps Vineyards (Freestone), MacRostie, Maggy Hawk, Morgan, Paul Lato, Pisoni Family Vineyards, Roar Wines, Saxon Brown, Sea Smoke, Talley Vineyards, Details of guest experiences including the Grand Tastings will be announced when tickets go on sale. Visit www.worldofpinotnoir.com.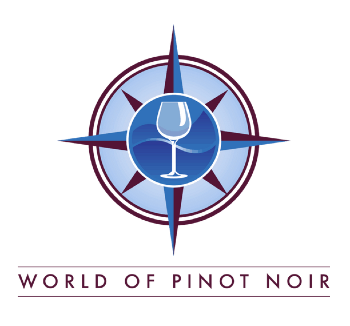 2022 IPNC Next summer world-renowned Champagne and Sparkling wine producers from all over the world will participate at the 36th Annual International Pinot Noir Celebration July 29-31, 2022. This year's theme is "Through Rosé Colored Glasses" and will feature twelve highly-regarded Champagne and Sparkling wine producers in addition to over 70 of the world's finest Pinot Noir producers. Nearly 75% of the available weekend tickets have been sold. Visit www.ipnc.org.

Two New Labels from Winemaker Greg La Follette Noted veteran winemaker Greg La Follette has launched two new well-priced labels. GLF Wines offers Pinot Noir, Chardonnay and Pinot Meunier using many of his favorite sources from his Alquimista Cellars days. The 2019 GLF North Coast Pinot Noir is priced at $28 and the 2018 GLF Van der Kamp Vineyard Pinot Noir is available at $50. The second label, Marchelle Wines focuses on old vines (mostly 100 years plus) including Zinfandel, Carignan, Cinsault and Colombard (fantastic values at $28-$40 for old vine wine). Visit www.glfwines.com and www.marchellewines.com.
Goldridge Soil: Moon Dust Besides the fog, the most distinguishing feature of Russian River Valley and Sonoma Coast vineyards is that many possess Goldridge soil, a well-draining loam that also has enough clay to retain some water. A recent article at www.winemag.com titled "Russian River's Goldridge Soil Has the Midas Touch" details all you need to know about Goldridge soil. This is an article by Virginie Boone that I wanted to write but never got around to it. The photo below shows the Goldridge soil at Wayfarer Vineyard.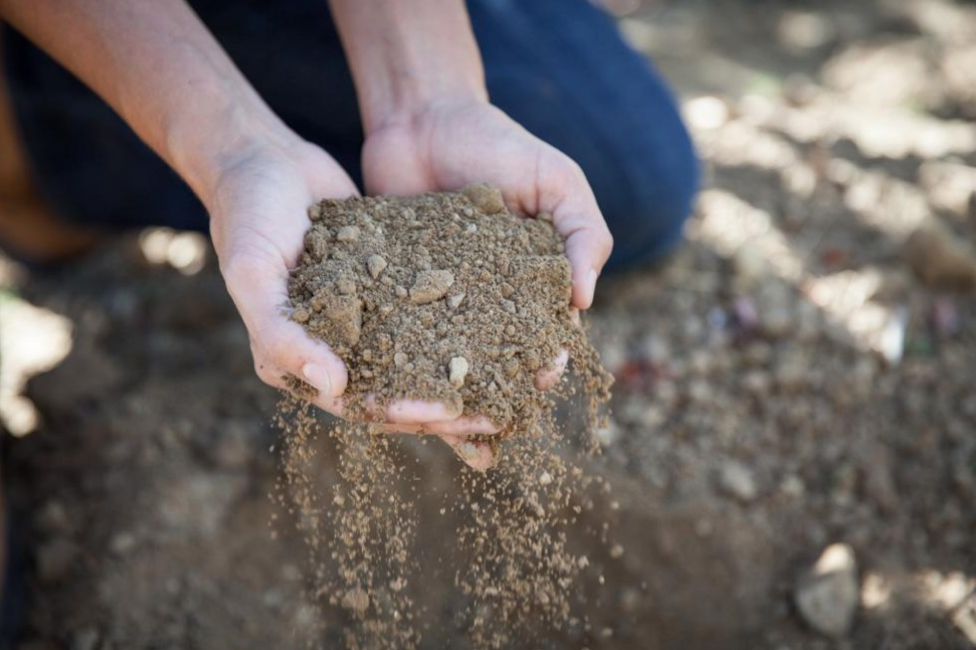 Going Overboard The new Matheson Restaurant in Healdsburg offers 130 wines by the glass, most available from self-serve dispensers. Russian River Valley Pinot Noir dominates the selection. Some wines offered are highly allocated. Wines are available by the taste, by the half glass and by the full glass, and markup is significant (those dispensers are expensive!)
Diminished, Smoke-Free 2021 Harvest in California's North Coast The lower-than-average grape harvest is being attributed to the second year of a drought. Preliminary data (74% of Pinot Noir as of October 1) picked indicate some vineyards that need water may have yields that are down 50%. Younger vines and drought-tolerant rootstocks seem to fare better. The full report in February 2022 will tell the tale.
Rhys Sparkling Wines The current release of the 2021 Rhys Vineyards Perpetual Reserve Sparkling Wine is the inaugural bottling representing over five years of collaboration with renowned Champagne producer Rodolphe Peters of Champagne Pierre Peters. Rhys has selected reserve lots of Chardonnay and Pinot Noir from several vintages at Bearwallow and Mt. Pajaro vineyards, and aged them in the cellar prior to bottling. In the tradition of Reserve Champagne. Each year new wine is added to the "Solera" or blend of all prior vintages, and a portion is bottled. The remainder continues to age until the following year when the process repeats. This methodology produces a sparkling wine with distinctive aged complexity and a great consistency of character. After lots from 2016, 2017, and 2018 vintages were combined, it was clear this was an outstanding first Rhys Perpetual Reserve MV. In addition to the Perpetual Reserve, Rhys will offer an Mt. Pajaro Vineyard vintage Blanc de Blancs, a Bearwallow Vineyard Vintage Ultra Brut, and a Bearwallow Vineyard Vintage Rosé. All of these sparkling wines will have significant cellaring capability. Visit www.rhysvineyards.com.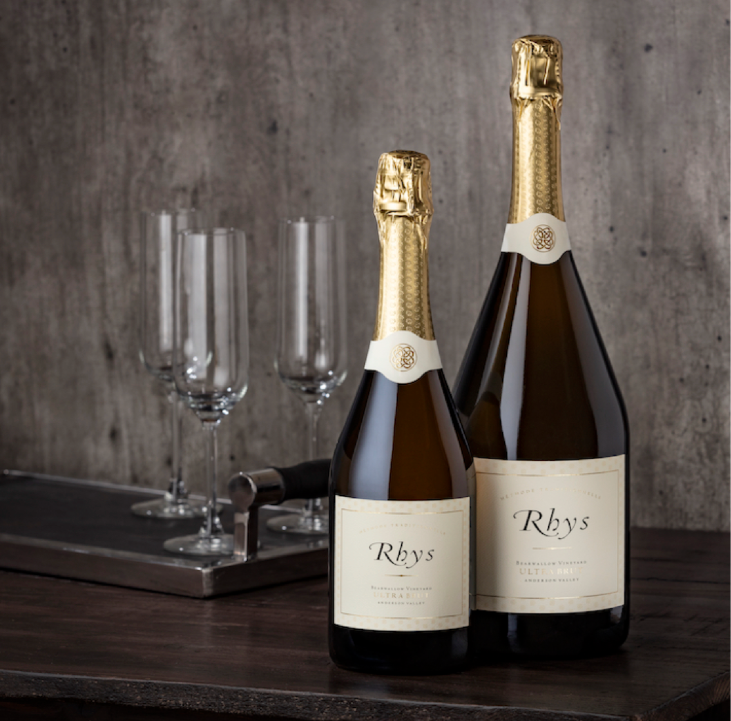 Healdsburg Crush: Pouring on the Plaza Premium Pinot Noir, Chardonnay and sparkling wines from 60 participating wineries on October 17, 11:00 AM-3:00 PM. All proceeds benefit Boys & Girls Clubs of Sonoma-Marin. Pouring wineries include Hirsch Vineyards, Alma Fria, Peay, Gros Ventre, Wayfarer, Banshee, Littorai, and Ernest Vineyards, General admission tickets ($90) available at www.bigticket.com.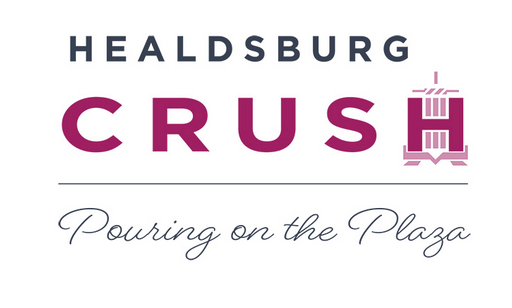 Michelin Stars Two restaurants in Sonoma County won Michelin stars in the recently announced Michelin awards: one star for Barndiva in Healdsburg and three stars for Single Thread, also in Healdsburg. Despite being open for 17 years, this is the first Michelin star for Barndiva. Barndiva has an excellent wine list that includes domestic Pinot Noir from Williams Selyem, Drew, Ceritas, Cobb, Hirsch, Littorai, Occidental, Peay, Raen, Soliste, Arista, Freeman, Porter Creek, Rhys and Melville. Besides Silver thread, only five other restaurants in California have received the same honor: The French Laundry (Yountville), Atelier Crenn (San Francisco), Benu (San Francisco), Quince (San Francisco) and Manresa (Los Gatos).
Pinot Noir in some California regions may become extinct due to global warming Will we see large shade covers over Pinot Noir vineyards or tented indoor Pinot Noir vineyards in the future?