Pinot Briefs —Newsletter 12.26
"Pommard is My Paramour" If you have been a regular reader of the PinotFile, you know that Pinot Noir wines made from the Pommard clone are my favorite. I have ended a number of my reviews with the words, "Pommard is my paramour.' One of my readers, Jim Slone, apparently agrees and his wife made him a hat for Christmas that made me laugh out loud.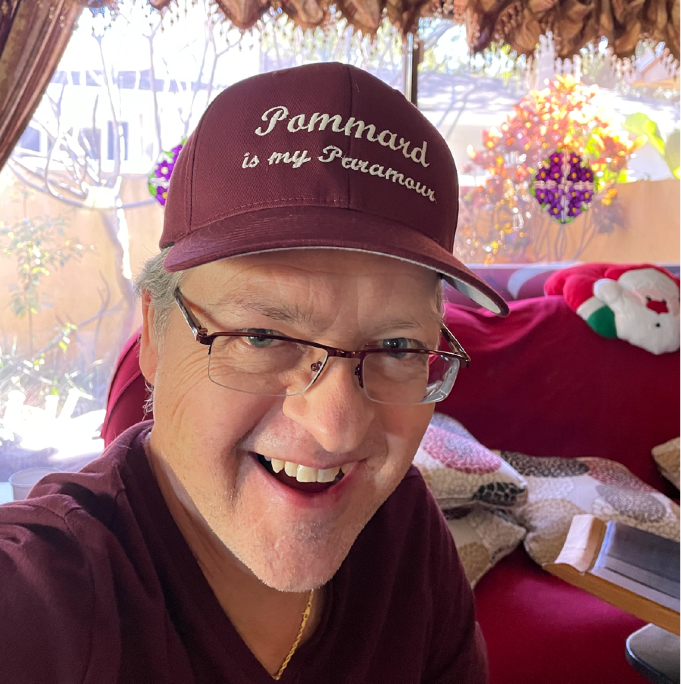 Genomes of Vitis vinifera Reveal Origins of European Wine Grapes A recent article in Nature Communications at www.nature.com reports an analysis of 204 genomes of Vitis vinifera that show that all analyses support a single domestication event that occurred in Western Asia and was followed by numerous introgressions from European wild populations. This admixture generated international wine grapes that have stemmed from Alpine countries worldwide.
Oregon's Willamette Valley Had Wide Climatic Changes In 2021 Ernie Pink, co-owner and winemaker for Amalie Robert Estate in the Willamette Valley keeps track each year of degree days during the growing season and reports his results in his Farming bLOG or FLOG. Visit www.amalierobert.com to signup for the FLOG. You won't find a more entertaining read about viticulture!
The Year to Date August Degree Day Comparison shows that 2021 has been the warmest growing season dating back to 2003.
Contrast this with the photo of Nicholas Estate Vineyard in the Chehalem Mountains during the many days of rain, cold and snow in the latter part of December. Sheila Nicholas, co-owner of Anam Cara Cellars sent me this photo.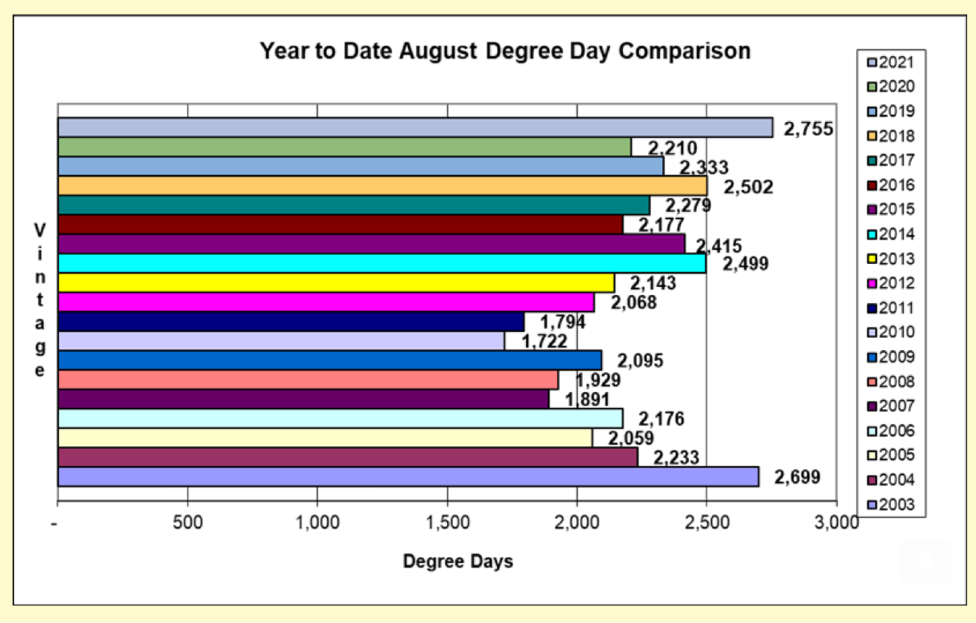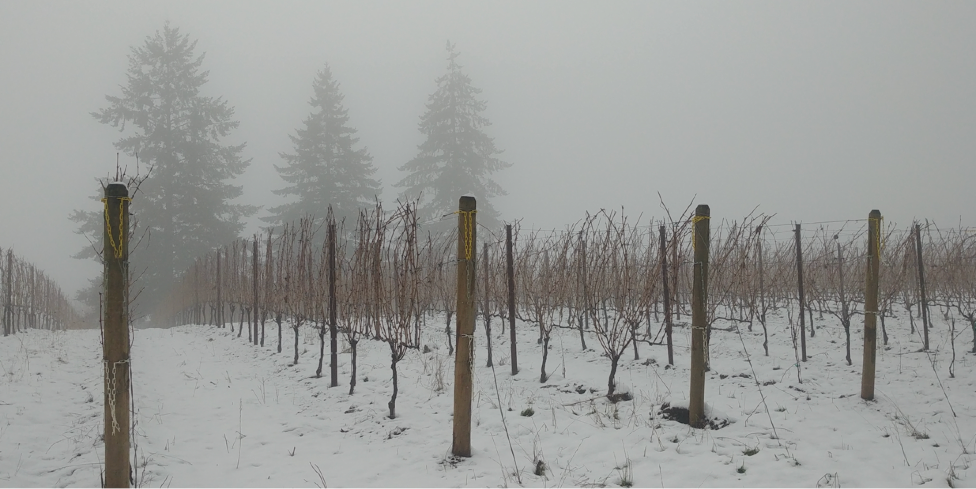 Wine Suitcase Ideal for Traveling The VinGardeValise by FlyWith Wine is a line of tough suitcases that are gentle on glass due to their dense foam inserts that cradle wine bottles. The VinGardeValise Piccolo doubles as an airline carry-on piece of luggage or as a check wine travel case that can travel safely with up to 5 bottles of wine and room for clothes and belongings on the other side. Available at www.flywithwine.com/ or Amazon, $249.
2022 Oregon Chardonnay Celebration "The Secret Life of Chardonnay: Oregon Blanc De Blancs" will be the theme of the upcoming 11th Annual Oregon Chardonnay Celebration to be held on February 25-26 at Argyle Winery Friday night and the Allison Inn & Spa on Saturday. For more information and to purchase tickets, visit www.oregonchardonnaycelebration.org.
Lower Long Tom Oregon's Newest Oregon AVA The Lower Long Tom, approved by the federal government in November 2021, is the 10th AVA within the Willamette Valley and 22nd within Oregon. It consists of 25,000 acres in portions of Lane and Benton counties. The AVA takes its name from the Long Tom River that forms one of its borders. This AVA has 12 wineries and 24 vineyards within its borders in the Lower Long Tom watershed northwest of Eugene. Notable wineries include Benton Lane and Brigadoon. The Bellpine soils are said to be fast-draining and nutrient-poor and the resultant Pinot Noir wines derive from small berries with concentrated flavors and notable tannins. For more detailed information: www.winewitandwisdom.com.
Auld Lang Syne The song's title can be literally translated as "days gone by" and appropriately describes my nostalgia for Pinot Noir from Privé Vineyard. I found this very small producer of Pinot Noir in 2006 (about 950 cases annually from a 2-acre Pommard clone vineyard), and through the years I have tasted practically every Pinot Noir produced by owners Mark and Tina Hammond. On this year's New Year's Eve, I opened the last bottle of Privé Vineyard Pinot Noir in my cellar: the 2018 Privé Vineyard Joie de Vivre Chehalem Mountains Pinot Noir: etched bottle #38 out of 288 signed by winemaker Tina Hammond). It was a glorious drinking experience. This extraordinary wine rivaled any domestic Pinot Noir I have ever drunk. Although Pinot Noir is known as a finicky grape that likes to play hard-to-get, this wine was beguiling upon opening and evolved into an orgasmic experience when I finished the bottle the following day to kick off the New Year. 99