Wayfarer: Pinot Noir from a Picturesque Site on the True Sonoma Coast
Wayfarer Vineyard is one of the more scenic vineyard properties among the many I have visited over the years. To get an appreciation of its location, visit the video, "Discover Wayfarer Vineyard," on YouTube. The video also introduces owner Cleo Pahlmeyer and winemaker Todd Kohn.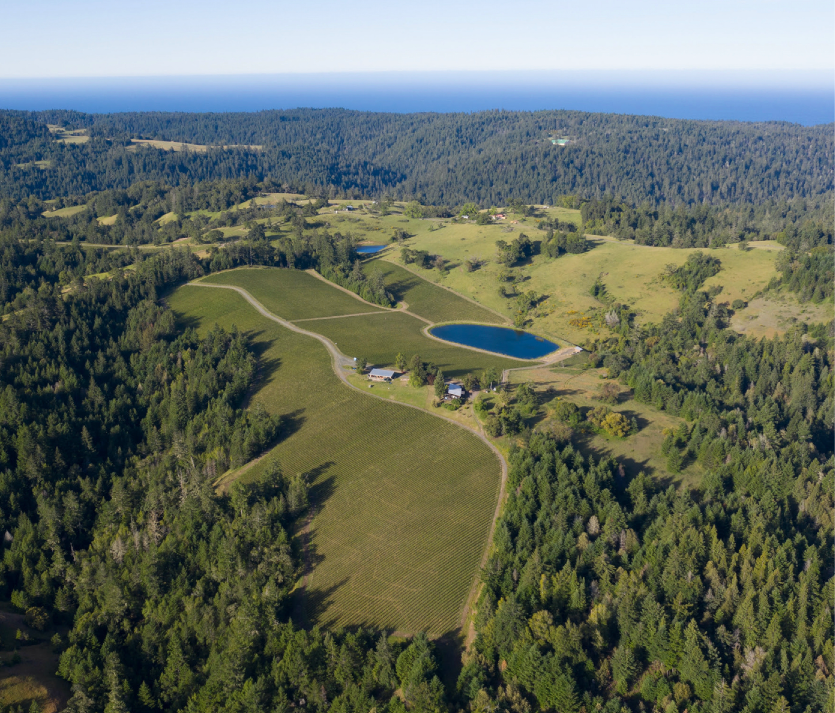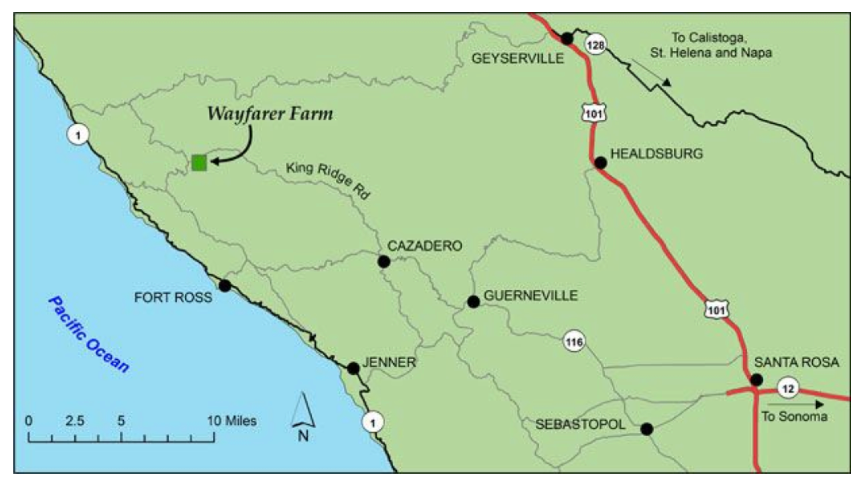 Wayfarer Vineyard is located in the Fort Ross-Seaview AVA less than 5 miles from the Pacific Ocean. At an elevation of 1100 feet, this dramatic locale is planted with 30 acres of Pinot Noir and Chardonnay. Imagine the challenges and dedication required to farm wine grapes in this rugged landscape that is far removed from the comforts of the Russian River Valley several miles to the east.
The Wayfarer Vineyard was established by Jason Pahlmeyer in 1998 and the Wayfarer Vineyard label has been offered since the 2012 vintage. The wines have always garnered extremely high accolades from the wine press and have been included on my annual California Pinot Noir All-Americans List on several occasions. The winemaker since 2018 has been Todd Kohn.
Several bottlings are offered including a Wayfarer Pinot Noir and special cuvées that include The Traveler, Paige's Ridge, Mother Rock and Golden Mean. These highly recommended true Sonoma Coast wines are sold through a mailing list and online at www.wayfarervineyard.com.