All the Wine News —Newsletter 12.28

Kosta Browne Taps Into Burgundy Is there any California Pinot Noir more different in style than red Burgundy? Why would you want to offer red Burgundy side by side with Kosta Browne (KB) Pinot Noir? Turns out, Kosta Browne (KB) is not actually making the four bottlings they will sell from Beaune, Gevrey- Chambertain, Pommard and Volnay. KB has partnered with an unnamed winery in the Côte de Beaune and will direct production from afar on a limited basis. KB will import 4,000 cases of five 2020 Burgundies (there is also a Chardonnay from Meursault) priced at Burgundy-like prices of $120-$125. Why didn't KB just tap into Oregon if they wanted some "Burgundian" exposure?
Oregon Wineries Continue to Assume Corporate Ownership Constellation, the fifth largest wine company in the United State and owner of the mass-produced Meiomi brand, is buying Oregon Winery Lingua Franca. Although founder Larry Stone MS will continue as the brand's ambassador and winemaker Thomas Savre will stay, for the time being, one wonders whether this Lingua Franca will maintain its boutique and prestigious status (Linqua Franca produces about 12,000 cases a year of Pinot Noir and Chardonnay). Who's next to step up to winery ownership in Oregon, E.&J. Gallo?
Papapietro Perry Winery Co-Founder Bruce Perry Dies Bruce and Renae Perry, along with Ben and Yolanda Papapietro, founded their namesake winery in 1998 devoted to Pinot Noir and a few other varietals such as Zinfandel.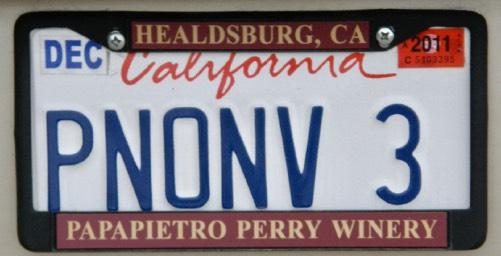 2022 State of the U.S. Wine Industry Report This survey of 633 U.S. wine businesses, most producing less than 5,000 cases annually, found that Oregon wine business owners were very unlikely to consider selling their businesses. Northern Oregon wineries reported the second-highest total revenue growth rate (24%) in 2021, ahead of Napa (17%), and trailing only Washington state (33%) among the major U.S. winegrowing regions. Oregon commands a unique niche among wine lovers willing to pay 5.5% more on average per bottle of Pinot Noir, up to $51.29 in 2021.
Inaugural Willamette Valley Collectors' Auction 89 rare and library bottlings were sold through a live-close event streamed to consumers from March 29-April 7. The auction raised $115,230. Antica Terra's unique lot, a custom blending session garnered the top bid at $14,000 with the second-highest winning bid of $5,000 going to Alexana for their offering of a luxury winery visit for two couples and a vertical of magnums. All proceeds benefit the Willamette Valley Wineries Association programs.
SLO Coast is the newest California AVA SLO Coast actually has the coolest temperatures of any California AVA. More than 90 percent of the AVA's acreage is less than six miles from the Pacific coastline. The AVA is 750 square miles with 78 vineyards planted. SLO COAST encompasses two existing regions, Edna Valley and Arroyo Grande Valley. More than 50 wineries buy fruit from the area, and the vintners association has 32 members who include notable Pinot Noir producers Center of Effort, Chamisal Vineyards, Edna Valley Vineyard, Laetitia Vineyard & Winery, Sinor-LaVallee, Stephen ross Wine Cellars, Talley Vineyards, and Tolosa. Vintners can begin using "SLO Coast" as an official AVA name on wine bottles immediately. A majority of the plantings are Chardonnay and Pinot Noir. There are now 142 AVAs in California.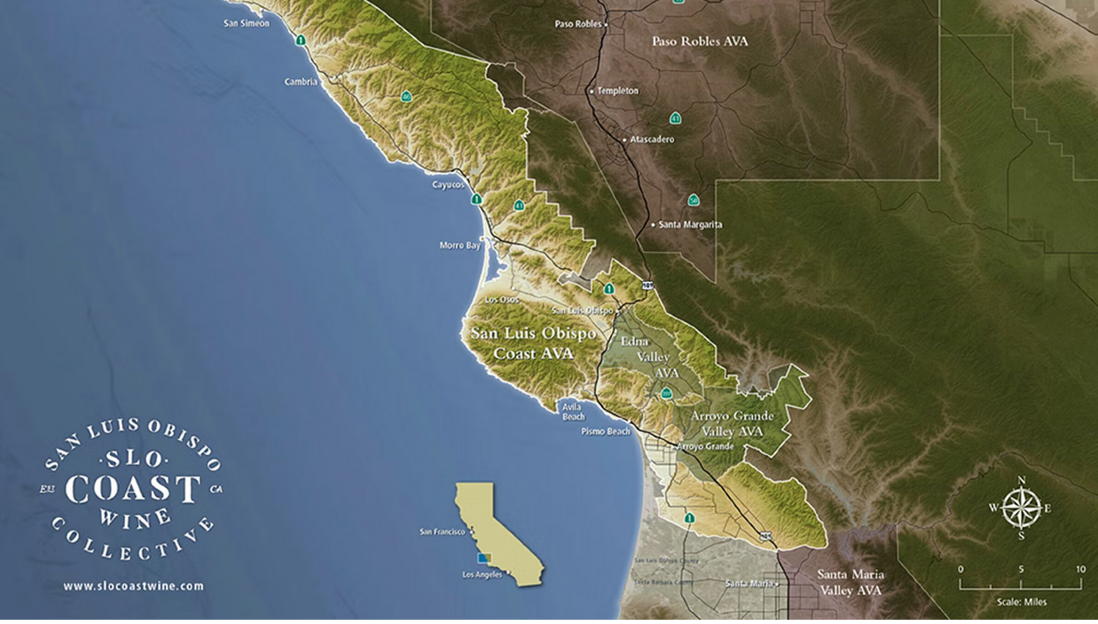 Garagista Wine Festival Returns to Sonoma 40 micro-production wineries from Napa, Sonoma, Mendocino, Lodi, Sierra Foothills and Livermore will pour at this event to be held at the Sonoma Veteran Memorial Hall on April 30. Many hard-to-find wines can only be found and tasted at this event. The Garagista Wine Festival was named "The Best Wine Festival in the USA Today's 2018 Reader's Choice Awards." The event funds scholarships that support future wine professionals attending Cal POLY SLO. Visit www.garagistefestival.com.
Anderson Valley Pinot Noir Festival This annual event will be held May 20-22, 2022. Friday will feature an educational seminar at the Mendocino Fairgrounds and a sunset BBQ at Goldeneye Winery, Saturday will be the Grand Tasting with more than 50 wineries pouring Pinot Noir, and Sunday will feature winery open houses at notable producers such as Foursight, Lichen Estate, Domaine Anderson, Maggy Hawk, Drew, Navarro Vineyard, Twomey, Husch and Handley. Purchase tickets at www.avwines.com.
On the Wine & Health Front:
A recently reported large study suggests consuming moderate amounts of alcohol (1 standard drink for women and 2 standard drinks for me) especially wine, with meals was associated with a lower risk of developing type 2 diabetes. The benefit was seen only when people drank alcohol with meals and not when it was consumed alone.
A new study found that alcohol consumption did not provide additional heart benefits in cardiology patients already being treated with statins to lower cholesterol.
Researchers grouped people based on how much they drank and compared these groups, finding that those who drank more experienced more deaths from heart disease. This held true for drinkers of beer, cider and spirits but when the researchers separated out wine drinkers, they found a slightly lower chance of coronary artery disease, but not other types of cardiovascular disease.
New research found that half of all drinkers risk exceeding the legal driving limit by underestimating how drunk they are. They concluded that the best advice is that if you are drinking, just do not drink. A population-based study investigated associations of alcohol intake with kidney function and mortality. A higher alcohol intake in the form of wine was related to a higher glomerular filtration rate (eGFR) and to a lesser eGFR decline during an observation period ranging from 6 to 20 years. The results support the hypothesis that the intake of wine could have favorable effects on the decline in kidney function associated with ageing without implying an increased rate of mortality.
A new study found that drinking beer and spirits are linked to elevated levels of visceral fat - the type of harmful fat associated with an increased risk of cardiovascular disease, metabolic syndrome, and other health complications., Drinking wine shows no such association with levels of this harmful fat and may even be protective against it, depending on the type of wine consumed. The study also found that drinking red wine specifically is linked to having lower levels of visceral fat.
"Wine and Health is Never a Simple Topic" was the subject posted on the wine blog, "The Wine Gourd" at www.winegourdblogspot.com. David Morrison makes the point that everything is potentially dangerous to a living being.
A new book, Drink? The New Science of Alcohol and Your Health, is authored by Professor David Nutt who has studied the impact of alcohol and health for more than 40 years.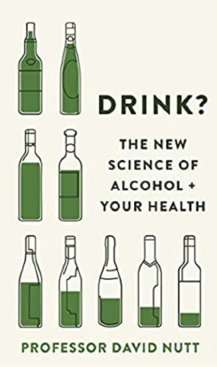 Wine Aromas Explained Jamie Goode is a prolific wine writer that I find to be the best person at explaining the complicated science of wine in an understandable manner. He recently contributed a piece to the Golden Gate Wine Cellars newsletter and I have reproduced some of his relevant comments here. Wine is full of many aromatic compounds and a good guess is around 800-1000. We detect smells through a suite of 400 different olfactory receptors, housed in olfactory receptor neurons in a patch of cells the size of a postage stamp in the back of our noses. Each person has a different subset of these receptors so we all have different thresholds for different aromas molecules. As the alcohol level goes up, many of the aroma compounds are less likely to leave the wine and so higher alcohol wines tend to be less aromatic. Fruity compounds such as esters are effectively masked by higher levels of alcohol. The aroma of wine is based on a complex interplay between the different olfactory molecules and other components of the wine. And then there is the variability that comes from us, too, with our varied olfactory systems, and also our varied experiences. So, when you are at a wine tasting don't be intimidated when the leader says he smells "cherry," while you only smell "strawberry." Your taste is your patrimony.
Healdsburg Wine & Food Experience The first-ever Healdsburg Wine & Food Experience, modeled after the Aspen Wine & Food Experience, will be held on May 20-22, 2022. Spend a weekend eating and drinking with Michelin-starred and James Beard award-winning chefs, meet and mingle with legendary wine experts and winemakers, and enjoy VIP farm-to-table experiences and tasting seminars and vineyard tours. The list of participating wineries includes Pinot Noir All-Stars Ancien, Banshee, Benovia, Black Kite, Cobb Wines, DuMOL, FEL Wines, Freeman V&W, Gary Farrell V&W, Hartford Court, J. Rochioli, Kistler, Kosta Browne, Kutch Wines, MacRostie W&V, Maggy Hawk, Papapietro Perry, Ram's Gate, Sangiacomo Family Wines, Wines by James MacPhail, and Woodenhead. Choose from General Admission, VIP, or Ultra-VIP packages with the option to add on various events. Use promo code HWFEJFW22 for discounts when buying tickets at www.healdsburgwineandfood.com.
IPNC Update The 2022 International Pinot Noir Celebration (IPNC) has sold out the Full Weekend packages. The Sunday Passport to Pinot tickets is available. this is a condensed version of IPNC providing access to all of the 70+ featured Pinot Noir wines and 15 Northwest chefs over the course of a 4-hour walk-around tasting in the shaded Oak Grove on the Linfield College campus. Notable wineries that are featured in 2022: Oregon - Abbott Claim, Argyle, Benton-Lane, Bergström, Bethel Heights, Big Table Farm, Brick House, Cooper Mountain Vineyards, Domaine Serene, the Eyrie Vineyards, Furioso Vineyards, Gran Moraine, Hyland Estates, J.K. Carriere, Lingua Franca, Maysara, Ponzi Vineyards, Resonance, Roco Winery, Ruby Vineyard & The winery, Soter Vineyards, Stoller Family Estate, Trisaetum, Van Duzer Vineyards, and Westrey Wine Company; California - Brewer-Clifton, Etude Wines, FEL Wines, Goldeneye, J Vineyards & Winery, Kanzler Vineyards, Keller Estate, LaRue Wines, MacRostie Winery & Vineyards, Pellegrini-Olivet Lane, Reeve Wines, Rhys Vineyards and Wayfarer Vineyard Tickets are $150 per person and are available at www.ipnc.org.

DuMOL Celebrating 25th Season of Winegrowing & Production With the release of the 2020 vintage, Russian River Valley producer DuMOL is celebrating 25 seasons of winegrowing and producing Pinot Noir and Chardonnay. To commemorate this milestone, DuMOL is releasing a 25th vintage Pinot Noir magnum, along with hosting a series of in-person and virtual events across the country for its members. Viticulturist, winemaker and co-owner Andy Smith has been at the helm of DuMOL for more than 20 years. He sources grapes from 28 vineyards, mostly concentrated in the Green Valley sub-AVA of the Russian River Valley. The winery has seven estate vineyards. DuMOL wines are released through limited allocations to its consumer mailing list and select restaurants worldwide. Visit www.dumol.com. Note: the Wallbridge fire in 2020 was to the northwest of DuMOL's vineyards and had a negligible impact on DuMOL's grapes in coastal Green Valley until August 26 when the prevailing strong onshore ocean wind flow subsided allowing smoke to descend to ground level. By then, DuMOL had harvested all Pinot Noir for the vintage (the vintage, along with 2015, was the earliest harvest in the winery's history). Of course, Chardonnay grapes are gently pressed and smoke molecules accumulate and remain in the skins so there are no issues with white wines from the vintage.