Pinot Noir Celebrations
Santa Barbara County Vintners' Festival
The 25th Annual Vintners' Festival will be celebrated April 20, 21, 22, and 23, 2007. Purchasing a Vintner's Visa entitles the holder to visit 12 of their favorite participating wineries where barrel tastings, special library selections, food and wine pairings, and entertainment will be offered. The Visa is valid from Friday through Monday and costs $35 per person ($25 when purchased with the Festival ticket). On Saturday, April 21, from 1:00 to 4:00 PM at River Park, just outside of Lompoc, members of the Santa Barbara County Vintners' Association will be pouring their wines and local restaurants, catering companies and specialty food purveyors will offer samples of their food. There will be live entertainment and local artists exhibiting. A silent auction featuring large format wines, special bottlings and verticals is part of the festivities. Individual wineries will be sponsoring special dinners all weekend. Tickets are available online at www.sbcountywines.com.
6th Annual Paraiso Vineyard Airshow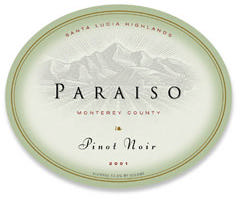 For thirty years, the Smiths, owners of Paraiso Vineyards and pioneering Monterey County winegrowers, have enjoyed some of the region's most spectacular vistas from their vineyards perched high in the Santa Lucia Highlands foothills. On May 12, 2007, the public has the opportunity to enjoy Paraiso's elevated, bird's eye view of the Salinas Valley as the Smith family hosts a unique wine tasting, luncheon, and air show. Great wines, fantastic catered gourmet lunch, dance music provided by the Dennis Murphy Jazz Band, and a flying circus, to boot. This is something that you don't see at a winery every day. The air show features the show pilots of Wayne Handley Aerosports performing aerial wizardry in a private air show above the vineyard and over the valley. Tickets are $100 per person, all-inclusive. Space is limited, and reservations can be made by calling 831-678-0300 or purchasing tickets online at
www.ParaisoVineyards.com
.
Anderson Valley Pinot Noir Celebration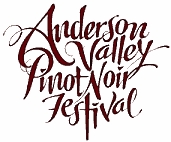 The Anderson Valley Winegrowers Association host an annual event celebrating the esteemed Pinot Noirs from the Anderson Valley in Mendocino County. Make your plans early for this three day event, as lodging is limited in the Valley. Many attendees choose to stay on the Mendocino Coast and shuttles are provided to and from the events in the Valley. The dates are May 18-20, 2007. On Friday, May 18, there is a Technical Conference at the Fairgrounds in Boonville. The topic is: "Pinot Noir: How to grow it, how to make it, how to taste it, and how to sell it." $100 per person. On Friday evening, there is a social BBQ at Navarro Vineyards in Philo featuring Anderson Valley Pinot Noirs, $45 per person. On Saturday, May 19, from 11:00 to 3:00 is the Grand Tasting held at Goldeneye Winery in Philo. More than 30 Anderson Valley Pinot Noir producers will be pouring their wines, $75 per person. Several winemaker dinners will be held Saturday evening at distinguished restaurants in Mendocino County, $150 per person. On Sunday, there are special events at host wineries. Information and tickets are available online at
www.avwines.com
.
3rd Annual Marin County Pinot Noir Celebration
Interest in Marin-grown Pinot Noir continues to increase and this year's event will be the largest ever. The dates are Friday and Saturday, June 8 & 19, 2007. This consumer fund-raiser event benefits the Marin Agricultural Land Trust (MALT). A trade tasting from 3:00 to 5:00 will precede the consumer tasting from 5:00 to 8:00 on both days. The event will be held at the historic Escalle Winery in Larkspur, Marin County, located about 8 miles north of the Golden Gate Bridge. All of the Marin County growers and vintners will be on hand to pour and discuss their regional wines. There will be a selection of artisan, organic Marin-grown cheeses, breads and other local delicacies. Tickets are $40. More information and directions for purchasing tickets will be forthcoming (check www.malt.org). The participants who are tentatively scheduled are: Corda Vineyards, Kendric Vineyards, Miller Wine Works, Point Reyes Vineyards, StubbsVineyard, Vergari Wines, Willowbrook Cellars, Dutton- Goldfield, Orogeny Vineyard, Pey-Marin Vineyards, Sean Thackrey, Thomas Fogerty Winery, and Vision Cellars.
Pinot & Paella 2007

On June 10, 2007, the 4th Annual Pinot and Paella Cook-Off will be held at Templeton Community Park in Templeton from 2:00 to 5:00 PM. 12 Paso Robles area Pinot Noir producers will be pouring, and 16 chefs will be cooking paella. All proceeds go to the Paso Robles Youth Arts Foundation. Tickets are $60 per person, and can be purchased by calling the Paso Robles Youth Arts Foundation at 805-238-5825. The website is
www.pinotandpaella.com
.
Wine & Fire 2007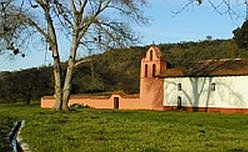 The Sta. Rita Hills Winegrowers Alliance celebrates the vineyards, wines and people of this unique winegrowing region on the weekend of June 22-24, 2007. The event will commence with an evening wine reception in the courtyard of the historic La Purisma Mission in Lompoc, situated on the outskirts of the Sta. Rita Hills Appellation. This will be an evening of fine wines, local entertainment, and fire-grilled foods. Member vintners of the Sta. Rita Hills Winegrowers Alliance will be on hand to present their latest releases. Saturday will feature a panel of winemakers who will take on some of the controversies of the day in "Trial by Fire," a tasting seminar that will explore four present day issues in a "prove it" trial setting. The issues include 'Oak or no oak in Chardonnay' and 'Made in the cellar or in the vineyard Pinot Noir.' The audience will participate as jurors as the winemakers try to support their positions. A ranchero-inspired gourmet luncheon will feature epicurean delights such as pit-roasted suckling pig, spit-roasted salmon, and grilled local vegetables. The feast and seminar will be held on the grounds of the spectacular Rancho La Vina, on the southwestern edge of the appellation. In addition, a full range of events will be scheduled at wineries including dinners on Saturday evening and open houses on Sunday. These events will be posted as they become available on the event website at
www.staritahills.com
.
Ticket sales are limited to insure that the event is intimate. The Friday evening Wine Reception is $75 per person and tickets for Trial By Fire at Rancho La Vina are $275 per person. A combination ticket for Friday and Saturday is available for $325. For tickets online, select www.staritahills.com.