The Sideways Effect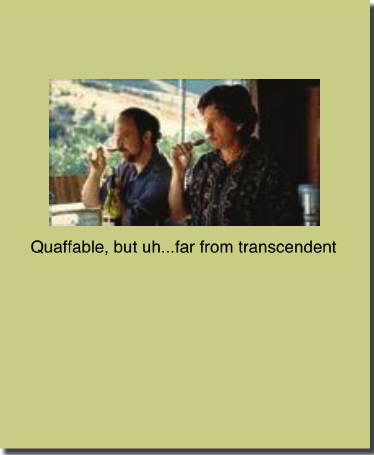 The American Association of Wine Economists recently published a research paper at www.wine-economics.org written by Steven Cuellar and Dan Karnowsky of the Department of Economics at Sonoma State University. This paper examined the effects of the movie 'Sideways' on United States wine consumption of Merlot, which is derided in the movie and of Pinot Noir, which is praised.
'Sideways' was released on October 22, 2004, and worldwide sales were just over $100 million, making it the 40th highest grossing movie of the year.
The results of the study showed that the movie 'Sideways' had a small negative impact on the consumption of Merlot while increasing the consumption of Pinot Noir. The positive impact on Pinot Noir was greater than the negative impact on Merlot. After the movie's release, the price of Merlot decreased, while the price of Pinot Noir increased. In addition, the paper indicated that there was a general increase in wine consumption due to the movie's popularity.