Pinot Briefs —Newsletter 7.6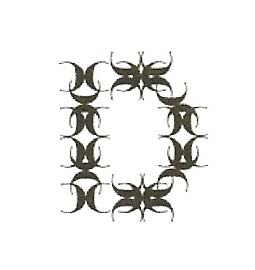 New Winemaker at C. Donatiello Webster Marquez, one of the "Three Amigo" winemakers for Anthill Farms has been named Winemaker for C. Donatiello Winery. Marquez was the Associate Winemaker for the Russian River estate's first organic and sustainablyfarmed small-lot Pinot Noir and Chardonnay releases, which debuted earlier this year. Marquez replaces Troy McEnery, who has been named Partner and Winemaker at Bradford Mountain and Healdsburg Ranches. All three brands are backed by investment banking legend Bill Hambrecht.


Lost Canyon Winery Changes Ownership Lost Canyon Winery was acquired by Fritz Winery, who will continue Los Canyon Pinot Noir and Syrah wines at their facility in Sonoma. Clay Fritz, and his winemaker Brad Longton, fell in love with Lost Canyon wines and have committed to continue their unique style, using the same vineyards and cooperages. Fritz Winery will offer Lost Canyon wines and hospitality at their San Francisco and Sonoma tasting rooms, but the Oakland Lost Canyon facility will close as of December 1, 2008.
Labels There is something about the allure of labels that sales wine. When consumers are asked about what draws them to purchase a particular Pinot Noir in retail stores, the following factors most often come into play in order of importance: (1) Label impression, (2) shelf talker, (3) recognizable label name, (4) price, (5) sales person's advice (more applicable to women than men - men are often reluctant to receive advice on wine which is somewhat analogous to a genetic reluctance to ask for directions - it is a macho thing).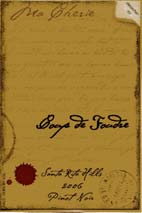 Coup de Fondre Pinot Noir Coup de Fondre is French for a lightning strike, something unforgettable "love at first sight." This label is a partnership between Danielle Price, Director of Wine for the Wynn Resorts and John Schwartz, owner of Amuse Bouche Winery in the Napa Valley. Their first release was a 2005 Cabernet Sauvignon and a Bordeaux blend called Cuvee 37.2. The inaugural 2006 Pinot Noir comes from the owners' three acre vineyard in the eastern part of the Santa Rita Hills and consists of only 125 cases. The wine features a peel-off label with room to record the special occasion that warranted the special bottle of wine. The wine is strictly allocated and priced at $95. Sold out at the winery, it is still available from Dean & Deluca, but at a premium ($135).
Scherrer Releases Library Wines Fred Scherrer is one of the few winery owners that holds back wines and periodically releases them from his library. Go to www.scherrerwinery.com/library to see the lineup of Pinot Noirs (dating back to 1999), Chardonnays, Zinfandels, and Cabernets for sale. This is a rare opportunity to sample top quality aged California Pinot Noirs.
Dutton Goldfield Returns Devil's Gulch Pinot Noir Devil's Gulch Vineyard in Marin County was hit with late rains in 2005 during flowering. As a result, there was no harvest. Devil's is back in 2006. Devil's Gulch Vineyard is a labor of love for grower Mark Pasternak, who first introduced winemaker Dan Goldfield to Devil's Gulch back in the 1990s when Dan was working at La Crema. The Dutton Goldfield bottling is one of the most sought-after and truly unique wines made in California. Only 331 cases are available now at www.duttongoldfield.com or by calling 707-823-3887. While you are at it, look at the other excellent Pinot Noirs from Dutton-Goldfield including Freestone Hill and Dutton Ranch. Top notch juice lives here.
Some Wine Possibly OK in Pregnancy Many doctors have recommended no alcohol intake during pregnancy out of fear of alcohol abuse and resulting fetal alcohol syndrome. Recent British research at the University College London indicates that light drinking during pregnancy does not result in an increase of behavioral difficulties or cognitive defects and in some cases children born to light drinkers were less likely to have behavioral problems compared to abstainers. The benefit appeared in those mothers who drank 3 to 6 glasses of wine a week. A few caveats to the study include the fact that the women polled were often in a higher social strata and the type of women who drank lightly may have been more relaxed to begin with. I believe a half glass of red wine every day or two for pregnant woman (and two glasses a day for nervous and horny spouses) is not harmful to a pregnancy.
Oregon Wine Explorer "My Trip" The Oregon Wine Board has added a trip planner to the existing Oregon Wine Explorer so that visitors to Oregon wine country can create personalized itineraries for wineries, lodging and restaurants. Under the "My Trip" tab, the database of wineries can be searched and a pinpoint map and driving directions created with Google Maps. Dining and lodging options can be added in. The itinerary may be saved online for later reference or sent to a friend. With 393 wineries and 16 wine growing regions in the state, this is a welcome guide to wine country travel. Visit www.oregonwine.org.
Evening Land Vineyards Inaugural Releases Evening Land Vineyards has announced their latest releases. Noted Burgundian winemaker, Dominique Lafon is the consultant winemaker for the Oregon Evening Land Vineyards wines and Sashi Moorman is the winemaker of the California wines. There are three Pinot Noirs available: 2006 Evening Land Vineyards The Occidental Vineyard Sonoma Coast Pinot Noir ($450 for a three pack), 2006 The Evening Coast Pinot Noir ($270 for a six pack) and the 2007 Evening Land Vineyards Seven Springs vineyard Estate Eola-Amity Hills Pinot Noir ("En Primeur" - $330 per six pack). Visit www.eveninglandvineyards.com.
Barack Obama Fancies Wine Wine appears to be Obama's drink of choice. Reportedly he has a 1,000 bottle wine cellar at his Hyde Park home but no word on the contents. Also, according to www.sfgate.com, 99.4% of the wine made in the United States was produced in states that helped Obama get elected. California, New York, Washington, Oregon and Michigan were all Obama states.
Wine Country Tours by Zeppelin A California company is planning to offer aerial tours of the San Francisco Bay area in a newly built zeppelin. The zeppelin is one of only three in the world (the others are in Japan and Germany). Airship Ventures Inc. will house their zeppelin at Moffett Field in Mountain View, about thirty minutes south of San Francisco. The rides offer a dramatic view of Napa and Sonoma wine regions as well as the San Francisco Bay area. The cabin holds 12 passengers and two crew members, and tickets begin at $495 per person for a one-hour leisurely ride. The modern version of the zeppelin, built in Germany, is kept aloft by nonflammable helium. Visit www.airshipventures.com.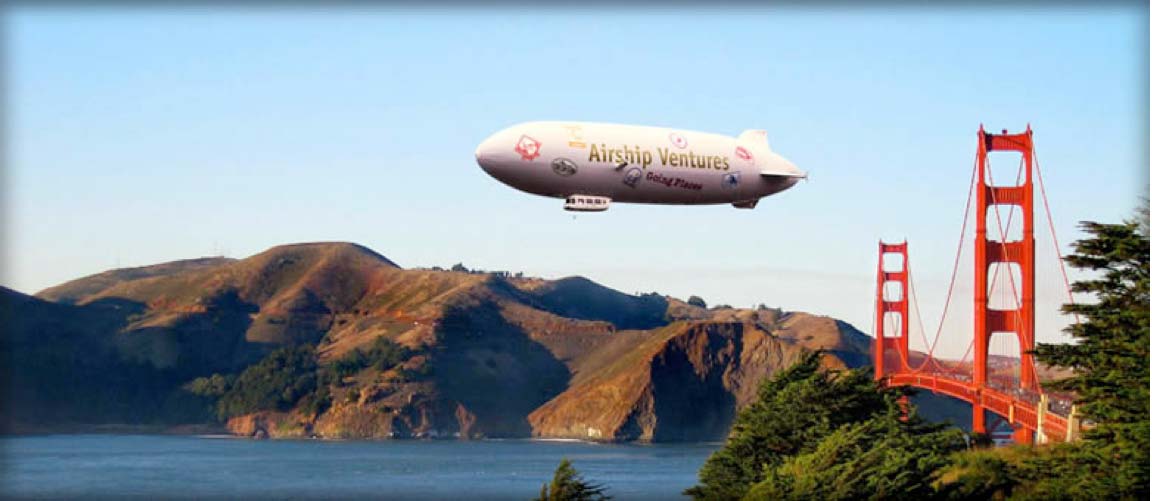 Wine Yeast Breakthrough Research Scientists at The Australian Wine Research Institute have cracked the genetic code of a wine yeast. This discover will pave the way for the development of improved wine yeasts that will allow winemakers to control fermentation and develop wines with desirable character and flavor. Yeasts can eventually be tailored for the production of particular wines in specific markets. The advances in genome research are remarkable for only ten years ago, the first yeast was sequenced and it took 70 labs, 10 years and cost millions of dollars.

Listening to the Northwest Wine Scene Joe Dobbes, owner and winemaker of Wine by Joe, Jovino and Dobbes Family Estate, is the expert commentator on a weekly radio wine education show titled Northwest Vine Time airing on KXL 750 radio. All the interesting past shows can be accessed from the Wine by Joe website at www.winebyjoe.com. Joe has years of experience in the Oregon wine industry and adds quite a bit of grounded knowledge and humor to the broadcasts.