Daedalus Cellars
The name Daedalus ((DAY-de-lus) is borrowed from Greek mythology and James Joyce. According to myth, Daedalus was an inventor of the Labyrinth at Knossos, a stylized version of which is represented in the winery's logo. He was later imprisoned in his Labyrinth along with his son Icarus. They escaped, but only Daedalus made it to freedom. Stephen Dedalus appeared as James Joyce's alter ego in A Portrait of the Artist as a Young Man and like Daedalus in the myth, represented the freedom that can be gained in creative pursuit and the costly consequences if humility is cast aside.
The origins of this family owned winery read like a fairy tale. Aron Hess followed his interest in wine to the wine regions of France in 1996. One afternoon, Pam Walden was assisting a friend at an inn in the Dordogne where Aron stopped looking for lunch. The two were smitten by love and subsequently traveled together to Paris, Bordeaux and Burgundy. Aron was sent back to the United States after an encounter with a young steer in Pamplona and Pam followed him. Together they followed their dream of making Pinot Noir by packing everything they owned into the back of their car and heading for Oregon in 1997. Aron worked at Flynn Vineyards and Evesham Wood Winery before joining Rex Hill Vineyards in 1998 as an assistant winemaker working with Lynn Penner-Ash before becoming the winemaker there for three vintages (2002 to 2004). In 2000, Aron and Pam produced four barrels of Pinot Noir from Phelps Creek Vineyard in the Hood River region and Daedalus Cellars was born. In 2005 production was moved to 12th & Maple Wine Company, a custom crush facility in Dundee Oregon, where Aron is the head winemaker and crafts wines for over 20 clients (including Maresh Red Barn and Anam Cara) as well as wines for his own Daedalus Cellars and Jezebel labels. Along the way, the couple became a family with two small boys and a large dog.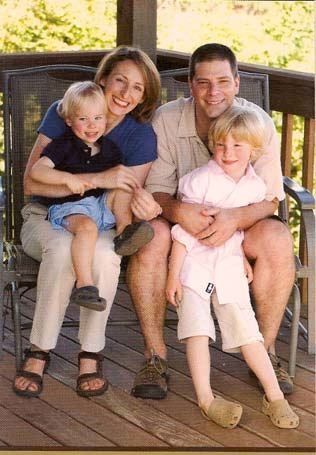 The focus at Daedalus Cellars is Pinot Noir, particularly from grapes grown in the Dundee Hills AVA. Long-term leases are in place at Maresh Vineyard consisting of just over 9 acres of Pinot Noir and at Murto Vineyard which in the Dundee Hills. An estate vineyard was planted to 12 different Pinot Noir clones on Red Hills Road in 2008. The style of Pinot Noir reflects what Aron prefers and that refers in part to age ability. He suggests that his Pinot Noirs be cellared for five to ten years after release. If you just can't keep your hands off them, he recommends decanting to improve the aromatics and depth of flavors. For that reason, I decanted the wines reviewed below (except Jezebel). All the Daedalus Pinot Noirs are crafted in a rich and bold style with plenty of Noir to the forefront. Generally, Aron prefers native yeast fermentations and avoids color enhancers, enzymes, tannins, flavor builders or acid. He employs minimal sulfur dioxide. The wines are aged at least six months in the bottle before release.
Daedalus wines are available through retail channels in multiple states, from a mailing list and directly from the website at www.daedaluscellars.com. A tasting room is located at 990 N. Hwy 99 W, Dundee, Oregon. Hours are 11:00 to 5:00 Weds thru Sun. The phone is 503-538-4400. Production in 2007 was approximately 3,090 cases of Daedalus Cellars wines (Pinot Noir, Pinot Gris, Riesling, Grüner Veltliner and Chardonnay) and 5,000 cases of Jezebel (Pinot Noir, Rouge and Blanc).