C. Donatiello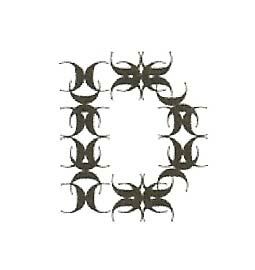 Christopher Donatiello, a former New York based wine and spirits distributor, has teamed with investment banker Bill Hambrecht to transform the site of the former Belvedere Winery on Westside Road in Healdsburg which was acquired by Bill Hambrecht in 1989. The winery has been completed updated with all the latest winemaking technology. The spectacular 14.5-acre estate has an organically farmed vineyard (Maddie's Vineyard), a contemporary wood and glass hospitality center and tasting room designed by noted winery architect and landscaper, Ken Munson, and an organic garden that introduces visitors to flora that have a natural affinity with the aromas found in the Burgundian varietals produced at the winery. The C. Donatiello label was launched on June 21, 2008, and the winery has quickly become a welcome addition to the Westside Road family of famous wineries, a lineup some have anointed the "Rodeo Drive of Pinot Noir."
The focus of C. Donatiello Winery is small lot Pinot Noirs and Chardonnays from the organic estate vineyard and specially chosen vineyards in the Russian River Valley. Winemaker Webster Marquez developed his skills at Williams Selyem and Anthill Farms where he is partnered with two other winemakers. The entire operation is very classy with considerable thought given to a distinguished image and tasteful presentation of the wines. Premium quality is the goal here and the 2007 lineup of Pinot Noirs indicate that this precocious producer is a fast rising star in the Russian River Valley.
I recently visited and sampled the 2007 C. Donatiello Pinot Noirs and re-tasted some of the wines later in my usual tasting environment at home. All three wines are benchmarks for Russian River Valley Pinot Noir in the 2007 vintage. I just can't say enough good things about them!
Web Marquez told me the fruit was "perfect" in 2007 and the wines are bright and fresh with good age ability and more finesse than the 2006 wines. There were no special problems in 2007 except reduced yields due to fruit set issues. July was very moderate for the Russian River Valley, which is critical for proper flavor development. The 2006 vintage Pinot Noirs are maturing earlier while the 2007 vintage Pinot Noirs are tight at this point and need decanting or time in the glass. The 2007 C. Donatiello Pinot Noirs were bottled in August, 2008. The 2007 Russian River Valley Pinot Noir needs more time and has not been released. The stylistic goal for the winery's Pinot Noirs is layered, elegant wines. Most of the winery's Chardonnays will be released in June 2009.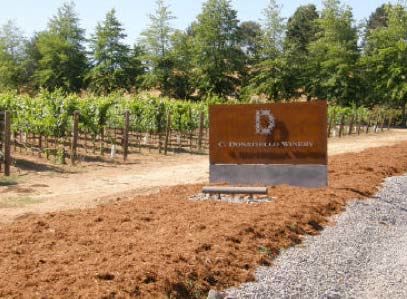 C. Donatiello wines are available through a mailing list and at the comfortable tasting room (pictured below) at 4035 Westside Road, just minutes from downtown Healdsburg. Robert Conrad is the accommodating Director of Hospitality (707-431-4409). Private tours and extensive tastings are available by appointment. The website is www.cdonatiello.com.