Kastania Vineyards: Pinot to Hoot Over
Hoot and Linda Smith lovingly maintain a beautiful property overlooking the eastern portion of the Petaluma Gap and the Petaluma River. Their 5-acre vineyard sits on a knoll welcoming northerly travelers on Highway 101 to southern Sonoma County wine country. The vineyard was planted in 1995 primarily to Pinot Noir and currently consists of three clones: 115, 667 and a Rochioli Vineyard selection. A small amount of Cabernet Sauvignon and Cabernet Franc are also successfully grown. For the first eight years, Kastania Vineyard supplied grapes for a vineyard-designate Pinot Noir made by Landmark Vineyards in Kenwood. Beginning with the 2005 vintage, the Smiths have kept the grapes for their own label named Kastania which translates as "chestnut" in Italian. Hoot said it just didn't seem right to name the winery "Smith." The winemaker is Leslie Cisneros who also crafts the wines at Arista in the Russian River Valley. Total production is 800-1,000 cases.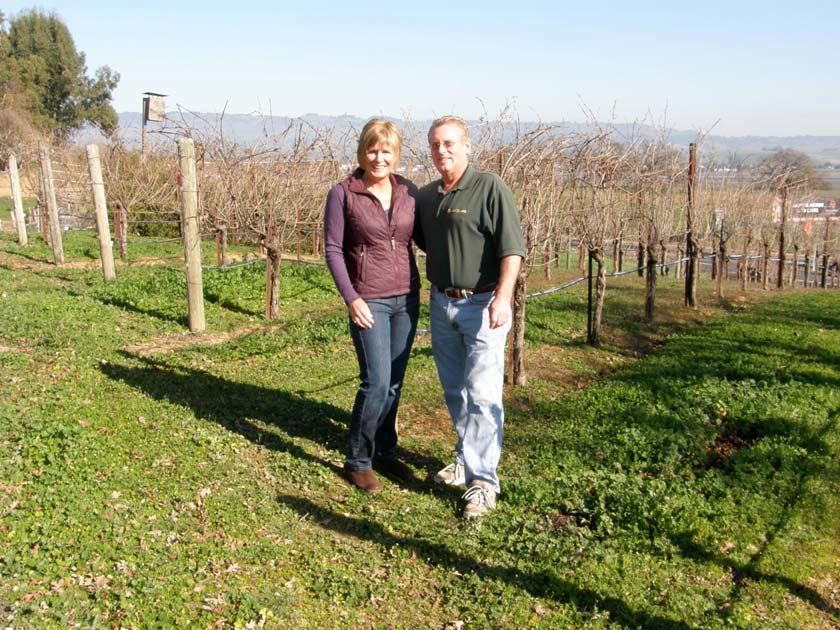 A relatively new winery and tasting room sit at the top of the property. The inviting tasting room is decorated with owl-themed memorabilia that Linda has collected over the years. Linda collected owls a long time before she met her husband, and likes to joke that she "ended up marrying a "Hoot." A pair of owl-themed door handles greet visitors to the tasting room and a golden owl is prominently displayed on the Kastania label.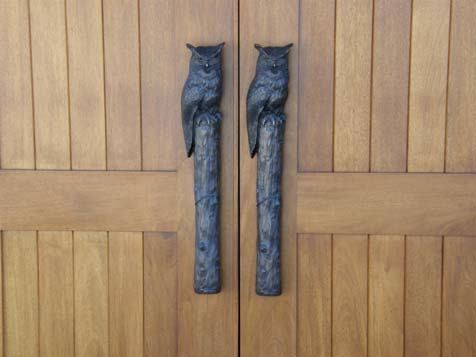 There are two Kastania Pinot Noirs for 2007: Jaden & Keira's Cuvée (named after the Smith's granddaughters) and a Proprietor's Reserve. Both wines are impressive, reflecting deft winemaking and the complexity that can only come from established vines.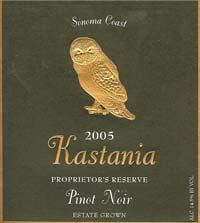 2007 Kastania Vineyards Proprietor's Reserve Estate Grown Sonoma Coast Pinot Noir
14.6% alc., 336 cases, unreleased. Aged 11 months in 43% new French oak barrels. · This wine is a step up in intensity with deeper aromas of cherries, tea and oak toast and perfectly ripened fruit. Vigorous with flavor and character showing a rich core of spiced cherry fruit complimented by oak smoke. Saucy and fat, yet retaining an edge of finesse. A great mouthful of Pinot.
The excellent 2006 Kastania Pinot Noirs (Estate - $35 and Proprietor's Reserve - $45) are still available from the website at www.kastaniavineyards.com. They were reviewed in Volume 6, Issue 58. Check with the winery for release date of the 2007 Pinot Noirs. The winery's tasting room is open on weekends or by appointment (707-763-6348). The address is 4415 Kastania Road (entrance just south of the gas station). The Smith's are wonderfully personable and you will enjoy a visit here immensely.