Arterberry Maresh: Dundee Hills Tradition Carried On
Jim Maresh is only twenty-five years old, but is already becoming touted as the "Best Young Oregon Winemaker" (see http://www.avalonwine.com/Arterberry-Maresh-Pinot-noirs-Reviews.html). His father, Jim Arterberry, was a well-known early Oregon Pinot Noir winemaker in the Dundee Hills. In 2007, his son, Jim, revived the Arterberry Cellars label as Arterberry Maresh, releasing his inaugural wines from the 2005 vintage. His 2006 Pinot Noirs were quite impressive and were reviewed in Volume 7, Issue 2. Jim's mother, Martha Maresh, owns and farms the Maresh Vineyard in the Dundee Hills (pictured below). Maresh Vineyard is the fifth oldest Pinot Noir vineyard in the Willamette Valley.
The 2007 vintage Pinot Noirs are lower in alcohol and more lean than their 2006 counterparts. The Maresh Vineyard bottling is always impressive.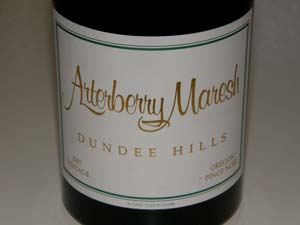 2007 Arterberry Maresh Dundee Hills Oregon Pinot Noir
13.0% alc., $34.95. · Moderately light reddish-in color. The nose is all hay and grass with restrained red fruits. A light and elegant wine featuring demure cranberry and strawberry fruit with a grapefruit peel finish. Rather dilute, but plenty of acidity for refreshing drinking. Close to a rosé and I would drink this wine chilled like a rosé.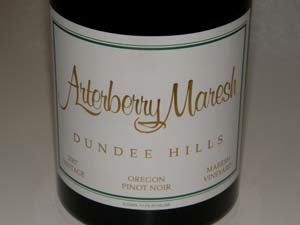 2007 Arterberry Maresh Maresh Vineyard Dundee Hills Oregon Pinot Noir
13.0% alc., $74.95. · A little more color than the appellation bottling. Very heady and penetrating aromas of dark red cherries. Sumptuous red berry and cherry fruits with a sidecar of herbs and a slight green note. Plush, yet elegant with adequate tannins and acidity to support the fruit. Still somewhat reserved and will benefit from another year in bottle.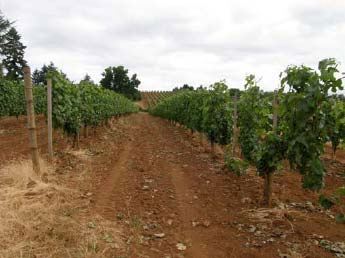 The wines are sold at Avalon Wine, a retailer in Corvallis, Oregon (www.avalonwine.com) and by phone (503-434-7689). The basic website, www.arterberrymaresh.com, offers an e-mail contact for the winemaker.