Gary Farrell Debuts Alysian Wines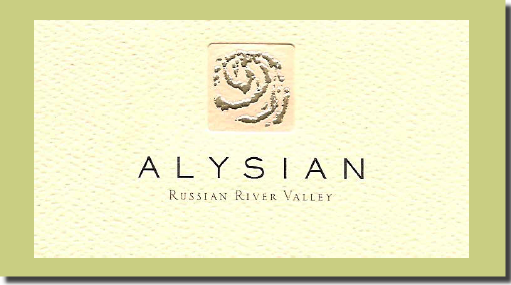 Gary Farrell is considered by many the father of Russian River Pinot Noir. Since the 1980s, his wines have been among the best from the Russian River Valley. After making his first wines at Davis Bynum, he started his own label in 1982. That year, Farrell made the first Pinot Noir for Rochioli Vineyard and Winery and his first Gary Farrell Pinot Noir consisting of 50 cases of a blend of Rochioli West Block and Allen Vineyard. It sold for $80 a case. His 1985 Pinot Noirs, which offered elegance yet intense and nuanced flavors, low alcohol levels and generous acidity, really spurred my enthusiasm for the potential of California Pinot Noir. Farrell was to sell his eponymous label and Westside Road winery to Allied Domecq in 2004. Subsequently, it was sold it to Beam Wine Estates. Gary Farrell Winery was then acquired by Ascentia Wine Estates, the current owners. Farrell, now 57 years old, had difficulty working under corporate ownership and was unable to remain connected to all phases of winemaking. He left the winery in 2006 to return to his roots as a micro-producer of Pinot Noir. Farrell has partnered with Bill Hambrecht to found his own new label, Alysian Wines (ah-liss-ee-uhn). Alysian refers to an endeavor arising from intuitive creativity and artistic resolution. The goal is small amounts of "no compromise" Pinot Noir and Chardonnay. A new winery will be built at the Floodgate Vineyard along Trenton-Healdsburg Road. The first three 2007 releases are scheduled for September 2009 release (Russian River Valley Pinot Noir and Floodgate Vineyard Pinot plus a Chardonnay from Cresta Ridge Vineayard) followed in early 2010 with Pinot Noir vineyard designates from Rochioli Vineyard, Starr Ridge Vineyard East Terrace and Hallberg Vineyard Crossroads. Total production in 2007 is 3,000 cases. The wines will be sold through a mailing list at www.alysianwine.com, 707-431-4410. I was fortunate to be able to sample the first three releases. These are marvelous wines and they will surely achieve cult stardom quickly.

2007 Alysian Cresta Ridge Vineyard Taurin Block Russian River Valley Chardonnay
14.3% alc., 469 cases, $38. Heavy bottle. · Heavenly scented with honey and biscuits. A classy wine with vivid flavors of lemon curd, pear, banana and smoky oak with a slightly creamy texture. Perfect fruit and acid balance. I have been tasting over 50 premium California Chardonnays for an upcoming feature and this wine was one of the top three I tasted.
2007 Alysian Russian River Selection Pinot Noir
14.2% alc., 1,524 cases, $48. · Pleasant but delicate aromas of black cherries, strawberries and savory oak. Soil-infused black cherry fruit layered with herbs, loam, cola and oak with a grapefruit note on the finish. Still sporting some dry tannins that need resolution and not as showy as it will be in another year.

2007 Alysian Floodgate Vineyard West Block Russian River Valley Pinot Noir
14.3% alc., 444 cases, $55. The packaging makes a statement with a very heavy bottle incorporating a large punt and sporting a classy label. · Perfumed with violets, Bing cherries and sandalwood. Opulent and layered, ephemeral yet gutsy. Cherries jubilee with touches of raspberries, vanilla and citrus. Impeccably balanced t n' a for age ability. An endless echo of scent and fruit on the finish. This is a heart throb and a 2009 All-American for me.