Pinot Briefs —Newsletter 8.3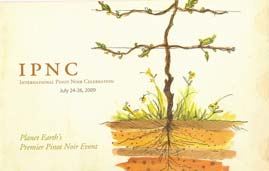 International Pinot Noir Celebration "The More the Merrier" promotion is available until December23, 2009. For the 2010 IPNC, groups of four guests receive $44 off each full weekend ticket and groups of ten guests are offered $97.50 per person savings. If you are a true Pinot Geek, you must attend IPNC sometime in your life. IPNC is the oldest, and still the best Pinot Noir festival in the world. Visit the website for tickets at www.ipnc.org.
Ten Dollar Ruby Bronco Wine Company, the producers of Charles Shaw ("Two Buck Chuck") wines marketed through Trader Joe's markets, and the fourth largest wine producer in the world, has partnered with the Ruby Tuesday chain of over 800 restaurants to offer a Bronco Coastal Vines Chardonnay and Pinot Noir priced at $10 on the wine list. Bronco controls at least 35,000 acres of vineyards in the Central Valley (more than E&J Gallo) and is planting a new square mile of vineyards every year.
The 89 Project This blog invites wine writers, reviewers, critics of any sort including bloggers to cross post anything they write about any wine getting an 89 rating. The idea is to give some well-deserved recognition to wines that do not crack the 90 barrier and as a result are often relegated to the graveyard of 89 point wines. Not for label kissers or score whores. Check it out at www.89project.blogspot.com.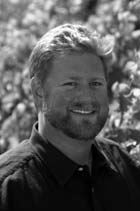 Buena Vista Carneros Tasting Room Now at Boudin at the Wharf Buena Vista, established in 1857 and California's first premium winery, and Boudin Bakery, established in 1849 and San Francisco's oldest continuously operating business, have partnered at Boudin at the Wharf in San Francisco. The Opening Celebration will be held on Thursday, October 22, 2009. Under the leadership of winemaker Jeff Stewart (right), the Pinot Noirs of Buena Vista Carneros now command utmost respect from Pinot aficionados.
Brogan Cellars Library Offering Margi has opened her library and for a short time is offering older vintages of Brogan Cellars Lingenfelder Vineyard , Russian River Valley and Russian River Valley Reserve, My Father's Vineyard (Burt Williams), Summa Vineyard, and Lone Redwood Ranch Vineyard Pinot Noirs in mixed cases. Magnums too! Inquire by calling 707-473-0211.

The Carneros Experience Online Auction & Passport From October 14 through November 14 the wineries of the Carneros Wine Alliance are hosting their first OnLine Auction offering unique Carneros wines and experiences. Examples of auction items: a bicycle excursion through the back roads of Carneros with 8 friends led by Clos Du Val winemaker John Clews followed by a sumptuous lunch and wines, a special BBQ, vineyard tour, and library wines from the cellar of Sangiacomo Family Vineyards with wine produced from Sangiacomo grapes and the opportunity to bottle your own wine under your own label with the Donum Estate winemaking team. Beneficiaries are the Carneros Land Stewardship Foundation and the Carneros Winegrowers Association's Cru Carneros educational and training program for early stage wine and food professionals. The Carneros Harvest OnLine Auction runs concurrently with the Carneros Harvest Passport taking place on Saturday, October 17 at 18 wineries throughout the appellation. Tickets for the Passport event are available at www.carneros.com. View the OnLine Auction items at www.auction.carneros.com.
Monterey Great Wine Escape Weekend Monterey Vintners & Growers Association (MCVGA) hosts the 13th Annual Great Wine Escape Weekend. The weekend of events includes notable winemaker dinners, tours of Monterey wine country (on luxury motor coaches or unescorted), educational tours at Chalone and Estancia, a wine-blending seminar at Paraiso Vineyards, and the Grand Finale where Monterey's best wineries and restaurateurs will satiate attendees. Notable Pinot Noir producers participating include Carmel Road Winery, Hahn Estates, Morgan Winery, Paraiso Vineyards, Thomas Fogerty, and Ventana Vineyards. For more information and to buy tickets, visit the website at www.montereywines.org.