A Short History of Pinot Noir in North America: The Formative Years 1850-1989
The true origins of Pinot Noir are open to speculation. The Roman agronomist Columella identified vines and tasted wine in the First century AD and his descriptions seem to be consistent with what we call Pinot. It has been theorized that the Greeks and Romans took cuttings of Vitis vinifera which had originated in Transcaucasia (modern Turkey, Iraq and Iran) and imported the wild vines to France. Other historians argue that the first Pinot Noir vine appeared between the Third and Fifth centuries AD from a single mother vine in Burger, close to Burgundy. Thus, the original Pinot Noir vines may have been domesticated wild vines that originated in Europe. Regardless of its origins, we know Pinot Noir eventually made its way to the New World and that is where the Short History of Pinot Noir in North America begins.
1619 - Lord Delaware introduced the first European grapevines to North America. The French grapes could not be successfully grown due to susceptibility to phylloxera and other diseases.
1767 - The first European varietals were brought to California by Spanish Padres from Mexico. The primary grape variety planted in California was the Criolla or Mission grape which produced wines of poor quality.
1850-1856 - The first importer of Pinot Noir to California was either Frenchman Pierre Pellier, Colonel Agoston Haraszthy de Mokesa, founder of Buena Vista Winery, or Charles LeFranc, who immigrated from France in 1850 and founded New Almaden Vineyards. (source: North American Pinot Noir)
1880 - Gustav Niebaum planted Pinot Noir at Inglenook, the basis of the Martini clones of Pinot Noir. Inglenook made Pinot Noir-based Burgundy before Prohibition.
1880s - The Stanly Ranch in Carneros, with over 300 acres, was one of the largest vineyards in California and had significant Pinot Noir plantings.
1889 - Eugene Hilgard of the University of California planted Pinot Noir in the Sierra Nevada Foothills near the town of Jackson, the source of the Jackson clones of Pinot Noir.
1890s - Lucien Charles Tamm, a French homesteader, first planted wine grapes southeast of Soledad.
1920 - Francis William Silvear planted Pinot Noir southeast of Soledad near Tamm's plantings.
1930s - Fountaingrove Winery north of Santa Rosa grew or is said to have grown Pinot Noir. A 1935 vintage wine was labeled Sonoma Pinot Noir.
1940s - Chafee Hall's Hallcrest Vineyards in the Santa Cruz Mountains was one of California's first boutique wineries.
1942 - Louis M. Martini bought 200 acres of the Stanly Ranch in Carneros and with Harold Olmo did extensive clonal experiments with Pinot Noir and Chardonnay. This research led to the UCD clone 108 for Chardonnay and UCD clones 12 and 15 for Pinot Noir.
1946 - Pinot Noir vines were planted at Chalone. The source and identity of the scion material is unknown. This was the oldest producing block of Pinot Noir in North American until it was pulled out several years ago.
Andre Tchelistcheff, who some have called America's greatest winemaker, crafted the 1946 Beaulieu Pinot Noir, a benchmark wine for Pinot Noir from California.
1945-1949 - Martin Ray planted Pinot Noir at Mount Eden and made Pinot Noir throughout the 1950s and 1960s. Martin Ray was the first high-profile boutique California winery and the first to produce a 100% Pinot Noir varietal table wine in California.
1953 - The Zellerbachs planted six acres of Pinot Noir in Sonoma Valley and produced the first vintage of Hanzell Pinot Noir in 1957. The original 4.04-acre Pinot Noir block is now called Ambassador's Vineyard and is the oldest continuously producing vineyard of Pinot Noir (and Chardonnay) in California. The Pinot Noir scion is from Martin Ray.
Late 1950s - Van der Kamp Vineyard, located near the top of Sonoma Mountain at 1,200 feet, was planted to Pinot Noir. It has been written that the vineyard contains the oldest block of Pinot Noir in Sonoma County, but most believe Hanzell's 1953 block is the oldest.
1959-1961 - Pinot Noir planted by Konstantin Frank in the Finger Lakes region of New York. These blocks are older than all California plantings still in production except the 1953 block at Hanzell. The scion is clone 7 (Dr. Frank clone) which came through Maryland from Europe.
1964 - The Bacigalupi family planted Pinot Noir on Westside Road in the Russian River Valley using budwood from the Wente brothers.
David Bruce, M.D. bonded his namesake winery and later made his first commercial Pinot Noir in 1966.
Stanley Hoffman, M.D. planted 60 acres of vines including the only Pinot Noir at the time in the Paso Robles area. The scion material was from Mount Eden (then owned by Martin Ray). Hoffman's Pinot Noirs gained recognition in the 1970s. The vineyard is now farmed as the HMR Estate Vineyard and Pinot Noir from this vineyard has been bottled by Adelaida Winery since 1996.
Uriel Nielsen and Bill De Mattei planted Pinot Noir among more than 100 acres of vineyards known as the Nielsen Vineyard in the Santa Maria Valley. This was the first commercial vineyard in Santa Barbara County and is now part of Byron Vineyard & Winery.
1966 - David Lett was the first to plant Pinot Noir (and Pinot Gris) in the Dundee Hills of the Willamette Valley of Oregon when he started The Eyrie Vineyards. Charles Coury also planted Pinot Noir about this time in Forest Grove in the Willamette Valley.
1967 - Knudsen Erath established by Cal Knudsen and Dick Erath in the Willamette Valley.
1968 - Rodney Strong planted the River East Vineyard which included 19 acres of Pinot Noir adjacent the winery in Healdsburg.
Joe Rochioli planted the East Block of Rochioli Vineyard in the Russian River Valley to Pinot Noir. The scion is unclear, apparently from a vineyard south of St. Helena in Napa Valley. The West Block was planted in 1969 using French clones from Joe's friend, Carl Wente.
Wilton (Tony) Husch planted the first Pinot Noir in the Anderson Valley in Philo.
The Miller family purchased the 35,000-acre Rancho Tepusquet from the Allan Hancock family and planted 640 acres of Chardonnay, Merlot and Pinot Noir at Bien Nacido Vineyard in 1972.
1969 - Joseph Swan ripped out his estate field blend vineyard and planted Pinot Noir and Chardonnay. The property was in the Vine Hill region of the Russian River Valley, now known as Laguna Ridges. At least some of the budwood was from Mount Eden.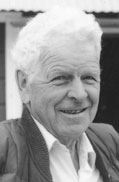 1970 Dick and Nancy Ponzi planted their original 11-acre vineyard in Beaverton, Oregon.
Maresh Vineyard was planted in the Dundee Hills, now the third oldest producing Pinot Noir vineyard in the Willamette Valley.
Carneros Creek Winery founded in Carneros by Francis Mahoney, the first winery in Carneros after Repeal. Mahoney conducted the landmark Carneros Creek Winery Pinot Noir Clonal Trial from 1975 to 1985 and Phase 3 of the trial is still ongoing.
1970s - Robert Mondavi Winery was heavily into Pinot Noir but a landmark Pinot Noir was never produced.
Archibald Vineyards, Shafer Vineyards, Tualatin, Elk Cove, and Amity Vineyards planted in the early 1970s in Oregon.
Plantings of Rich and Claudia Smith at Paraiso Vineyards, Nicky Hahn at Smith & Hook, the McFarland family at Sleepy Hollow Vineyard, and Phil Johnson at La Estancia, all in Monterey County in the early 1970s.
Sokol-Blosser, Bethel Heights, Adelsheim, Henry Estate, Arterberry, and Chateau Benoit launched in Oregon between 1975 and 1980.
1971 - The original Iron Horse Vineyard was planted to Pinot Noir and Chardonnay between 1971 and 1973. Located in the Green Valley of the Russian River Valley, Iron Horse was bought by the Sterlings in the mid 1970s and they released their first still Pinot Noir in 1979. The original winemaker and winegrower was Forrest Tanzer.
The 90-acre Camelot Vineyard and the 533-acre Katherine's Vineyard planted in the Santa Maria Valley on Santa Maria Mesa Road.
The first significant planting in the Sta. Rita Hills was the Sanford & Benedict Vineyard planted in 1971 (Richard Sanford planted cuttings in 1970, grew them into rootings, and planted them in the Sanford & Benedict Vineyard in 1971). Sanford made a modest amount of wine in 1975 but the first commercial Pinot Noir produced from the Sta. Rita Hills was the 1976 Sanford Sanford and Benedict Vineyard Pinot Noir which was critically acclaimed by Dan Berger and others, as the first California Pinot Noir that was Burgundian in style.
Pierre Lafond, who opened the first winery in Santa Barbara County since Prohibition (Santa Barbara Winery in downtown Santa Barbara), planted 65 acres in the Sta. Rita Hills and built a winery on the property (Lafond Winery & Vineyards). Pinot Noir came later.
First viable Pinot Noir crop from Rochioli Vineyard sent to a co-op crush facility for Gallo in Windsor.
1972 - Norman Goss planted the Chamisal Vineyard in San Luis Obispo County. Pinot Noir was made under the Domaine Alfred label beginning in 1998.
Davis Bynum bought the 84-acre River Bend Ranch on Westside Road in the Russian River Valley. He transformed a run-down hops kiln into a winery in time for his first release in 1973.
Paragon Vineyard planted by Jack Niven, Edna Valley's first large commercial vineyard.
New partners acquired the Martin Ray Estate and produced their first vintage of Pinot Noir from 29-year-old vines. They renamed the Martin Ray property Mount Eden Vineyards. Merry Edwards made her first Pinot Noir at Mount Eden Vineyards in 1973.
1973 - Olivet Lane Vineyard planted to Pinot Noir and Chardonnay in the Russian River Valley by the Pellegrini family.
Joseph Swan released his first Pinot Noir.
Davis Bynum released a Rochioli Vineyard Pinot Noir from vines Rochioli had planted in 1968. This was the first vineyard-designated wine ever made in the Russian River Valley.
Tom Dehlinger bought a parcel on Vine Hill Road, planted Pinot Noir in 1975, and made his first Pinot Noir at Joseph Swan's winery in 1977.
Mike Bohan became the first modern winegrower to farm Pinot Noir in the true Sonoma Coast.
1975 - Cecil DeLoach planted his first Pinot Noir in the Russian River Valley on land he had bought in 1969.
Randall Grahm started Bonny Doon with the intention of producing Pinot Noir in the Santa Cruz Mountains. His results were so disappointing that he budded over his vineyard to Rhone varieties in 1985.
Ken Burnap acquired his Vine Hill property, named it Santa Cruz Mountain Vineyard, and released his first Pinot Noir.
Josh Jensen planted his first three Pinot Noir vineyards after establishing Calera Wine Company in 1974 on Mt. Harlan, Hollister, California. Calera is located just south of Chalone in the same Gavilan Mountain Range in San Benito County.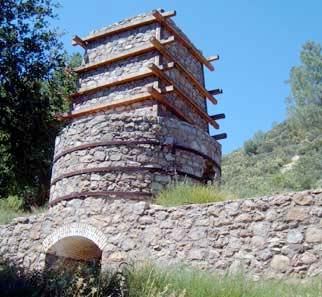 1978 - Navarro Vineyards in Anderson Valley released their first estate bottled Pinot Noir.
Babcocks bought 110 acres on Hwy 246 in what is now the Sta. Rita Hills AVA. They initially made Pinot Noir from purchased grapes, planting their own Pinot Noir vineyard in 1986.
1979 - Kistler Vineyards launched in the Russian River Valley.
Williams Selyem born in a garage winemaking project (Hacienda del Rio from 1979 to 1984).
Acacia Winery debuted in Carneros with Larry Brooks as winemaker.
Chalone Vineyard and Paragon Vineyard formed a partnership and established Edna Valley Vineyard.
1980 - David Hirsch planted his first 3 acres of Pinot Noir in Cazadero, close to Mike Bohan's original plantings in the true Sonoma Coast.
First planting of Pinot Noir in Marin County by Mark Pasternak of Devils Gulch Ranch in Nicasio. UCD 15 (Martini Clone) on AXR.
1981 - Saintsbury founded in Carneros. The first vineyard was planted adjacent the winery in 1986. Saintsbury was the first California winery to make Pinot Noir totally from Dijon clones.
Thomas Fogerty Winery bonded. The first 2 acres of Pinot Noir were planted adjacent the winery in the Santa Cruz Mountains in 1983 and a second 5 acres of Pinot Noir were planted in 1984.
Sanford Winery established in the Sta. Rita Hills AVA.
Santa Maria Valley AVA approved (amended in 1985). Dijon clones of Pinot Noir were first planted in Santa Barbara County in the Santa Maria Valley.
1981-1982 - Christine Woods, Claudia Springs, Pepperwood Springs, Schraffenberger Cellars, Handley Cellars and Roederer were established in the Anderson Valley.
1982 - Gary Farrell made his first commercial wine, a blend of Rochioli West Block and Three Corner Block grapes from the Rochioli Vineyard.
Joe Rochioli had Gary Farrell make 150 cases of Rochioli Pinot Noir to launch the Rochioli brand. A winery was completed on the property in 1985.
Etude founded by Tony Soter in Carneros.
Pisoni Vineyard planted by Gary Pisoni in the Santa Lucia Highlands of Monterey County.
Jim Clendenen founded Au Bon Climat.
Robert Stemmler released his first Pinot Noir and this wine garnered more awards than any other wine in America for a first-release Pinot Noir. He was also the first to produce a Sonoma Coast Pinot Noir, long before it became a well-known appellation.
1983 - Willamette Valley AVA, Anderson Valley AVA, Russian River Valley AVA, and Carneros AVA approved.
Burt Williams and Ed Selyem began making wines under the Williams Selyem label in a rented garage on River Road in Fulton in the Russian River Valley.
Willamette Valley Vineyards started by Jim Bernau in Turner, Oregon.
Robert Parker, Jr., launches 100-point scoring system.
1984 - Ken Brown and partners founded Byron Vineyard & Winery in the Santa Maria Valley. Brown was one of the first to realize the potential for Pinot Noir in Santa Barbara County.
Dr. Raymond Bernard, one of the developers of clones in Burgundy and regional director of the Office National Interprofessional des Vins (ONIVINS) in Dijon, France, sent to Oregon Pinot Noir clones 113, 114, 115, and in 1988, 667 and 777. Together they became known as the Dijon clones and all are descended from individual plants that grow in vineyards belonging to Jean-Marie Ponsot of Morey-St.-Denis. Dr. Bernard's donation had a significant influence on the success of Oregon and California Pinot Noir.
1986 - Jackie and Michael Etzel, along with their in laws, Patricia and Robert Parker, Jr., decided to grow grapes on top of Ribbon Ridge in the Chehalem Valley of Oregon. In 1988, they launched their own label, Beaux Freres, meaning brothers-in-law.
Judy Jordan founded J Vineyards & Winery as a small methodé champenoise sparkling wine project.
1987 - Domaine Drouhin bought land in the Dundee Hills of the Willamette Valley. Planting began in 1988 and Domaine Drouhin was the first to plant Dijon clones of Pinot Noir in Oregon.
The first International Pinot Noir Celebration was held in McMinnville, Oregon.
1988 - Santa Lucia Highlands AVA approved.
1989 - Shea Vineyard was planted by Dick Shea and partners in what is now known as the Yamhill-Carlton AVA in the heart of Oregon's Willamette Valley.
Loma Prieta earthquake destroys a number of vineyards and wineries in the Santa Cruz Mountains.