Hyland Vineyard Estates
Hyland Vineyards dates to the early 1970s when four families (the Kreimeyers, Markleys, Welches and Trenhailes) planted this property located in the Coastal Range foothills southwest of McMinnville. One of Oregon's oldest and largest vineyards, it has been a source of fruit for such notable wineries as Amity Vineyards, Andrew Rich, Auteur, Belle Ponte, Belle Valle, Bergström, Brooks, King Estate, Rex Hill, Sokol Blosser, and Torii Mor.
The 154 acres, with just over 100 acres planted to vines, sits at 600 to 800 feet elevation and commands majestic views of the Williamette Valley including Mt. Hood. Soils are primarily volcanic Jory with some Nekia.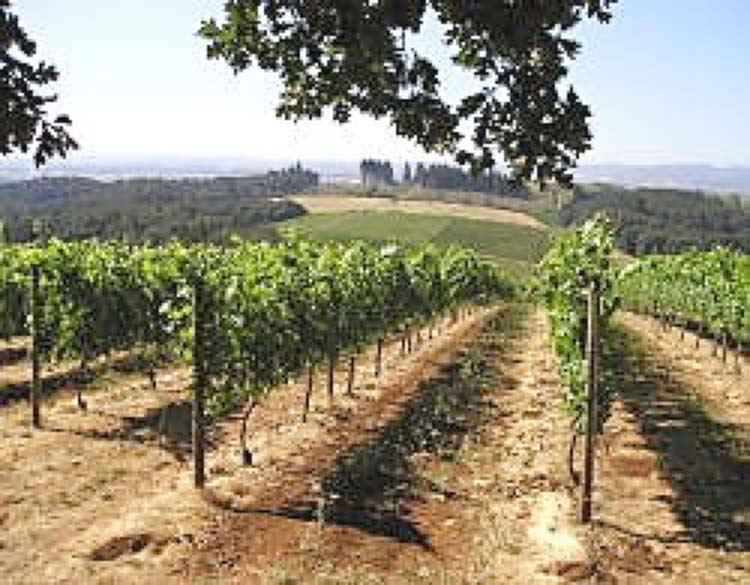 Over 47 acres are planted to own-rooted old vine Pinot Noir, 22 acres to newer grafted Pinot Noir, and smaller amounts to Chardonnay, Riesling, Gewürztraminer and Muller-Thurgau. Noted viticulturist Joel Myers (Vinetenders) manages the vineyards.
The Montalieus partnered with investor John Niemeyer to purchase the Hyland Vineyards with the intent of developing the land not committed to vines into parcels for custom home development. Nine parcels ranging in size from 7.6 to 15.67 acres are available, all in a rural environment that is only reachable by a private road. This is a unique opportunity to develop a homesite on view property adjacent one of Oregon's iconic vineyards.
To visit the property or obtain more information, contact Kendall Bergström at 503-799-2596.