Talisman: Pinots from the Edge
Scott Rich is a winemaker who loves to work on the edge. He is a "terroirist" who purposely seeks out unique vineyard sites where farming Pinot Noir presents formidable challenges. He feels that these sites provide the most interesting wines that convey distinctive and singular terroirs. Scott says, "I like to express terroir for that is the beauty of Pinot Noir, and that is what comes through in the more extreme vineyards." For example, he has labored at Steve MacRostie's Wildcat Mountain Vineyard, the highest vineyard in Carneros, where the wind blows unmercifully in all directions at the same time. His mantra fits his appearance, for when you meet friendly Scott Rich, he strikes you as a rugged mountain man.
Scott has an impressive winemaking resume. He attended graduate school in the enology program at University of California at Davis and worked as a research enologist for both RH Phillips and Robert Mondavi. He crafted the wines at Etude with Tony Soter from 1995 to 2000, consulted with numerous wineries including Mount St. John and Carneros Creek, worked harvests in Chile, and made the wines as well as overseeing the construction of a new winery at Moraga Vineyards in Bel Air, Southern California. His desire for true artistic expression led him, along with his wife Marta (who is also the National Sales Manager for Calera Wine Company), to found Talisman Cellars in 1992.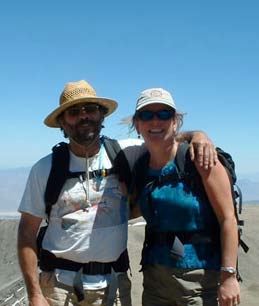 Talisman is a word for a charm and the Talisman logo on the label is a stylized medicine wheel, a representation of the paho, a Native American charm that has been imbued with the power to protect one from harm. The name and logo was given to Scott by his Native American mother and is a tribute to her. The paho has the circle of life and the four directions show our place in the universe. The rays around the edge represent the sun, which gives the energy for life on earth and allows wine grapes to ripen.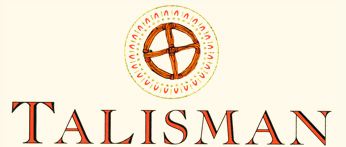 At Etude, Scott had to craft Pinot Noirs that were ready to drink upon release, for over 75% of the production went to restaurants. With Talisman wines he can create Pinot Noirs that have age ability. He says, "I make my wines to age, even if no one gives them a chance." The secondary characteristics of Pinot Noir that develop with aging are the most interesting for him. In a past feature in the PinotFile on Talisman Pinot Noirs (Volume 5, Issue 34), I sampled wines back to 1997 and they had aged beautifully. His current releases are from the 2006 vintage, at a time when many producers are already releasing their 2008 vintage wines.
Scott is now at the pinnacle of his craft. He has refined his style to consistently produce classic Pinot Noir that is exquisite, pure and balanced. You won't find any jelly jar blockbusters. It is a tribute to Scott's winemaking practices that he is able to bring out the distinctive features of each wine's terroir. As you read through the reviews below, you will find a remarkable consistency of quality combined with a distinctiveness that reflects each wine's site of origin. I suggest buying a few bottles of your favorites, rest them in your cellar, and follow their progress over the next 10 to 15 years. It could be a revelation.
Talisman wines are crafted at a gathering of small wineries known as the Eighth Street Wineries at 21481 Eighth Street East, Sonoma, California (eightstreetwineries@me.com). An Open House is scheduled for Saturday, February 27, 2010, with participating wineries besides Talisman to include Tin Barn Vineyards, Parmelee-Hill, Ty Caton, Anaba Wines, Three Sticks, MacRostie, and Enkidu. The Talisman wines are sold online at www.talismanwine.com and through a mailing list. Tasting by appointment (707-258-5722).