Windward Vineyard: Unique Paso Robles Monopole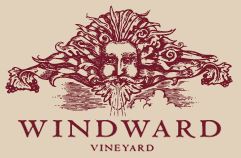 Marc Goldberg and Maggie D'Ambrosia, who are both former hospital administrators and Pittsburgh natives with a love of Burgundy, purchased 26 acres of rolling hills off Highway 46 west of Highway 101 near Templeton in 1989. The area has been referred to as "Paso West" by writer Matt Kramer to distinguish it from "Paso East" which is a much warmer region ideal for Rhone varieties. The site's rocky calcerous, well-drained soil, and location in the maritime-influenced Templeton Gap (a break in the Santa Lucia Mountains north-south chain) is ideal for Pinot Noir. A daily diurnal variation in temperature of 50 degrees adds to the desirability of the site for Pinot Noir. The property was previously a rhododendron farm chosen for its cool climate. The owners cleared the land and planted 15 acres of Pinot Noir in 1990. With the assistance of noted winemaker Kenneth Volk, four clonal selections were chosen: HMR, Adelsheim (Oregon), Bien Nacido, and Sanford & Benedict. The word "Monopole" is proudly displayed on the labels reflecting the vision of total control over both the viticulture and vinification process. Monopole is a French term literally translated as "monopoly" indicating a vineyard controlled by a single winery. The term also eliminates any chance that other varieties of grapes are included in the wine as the case with some "Estate Grown" wines.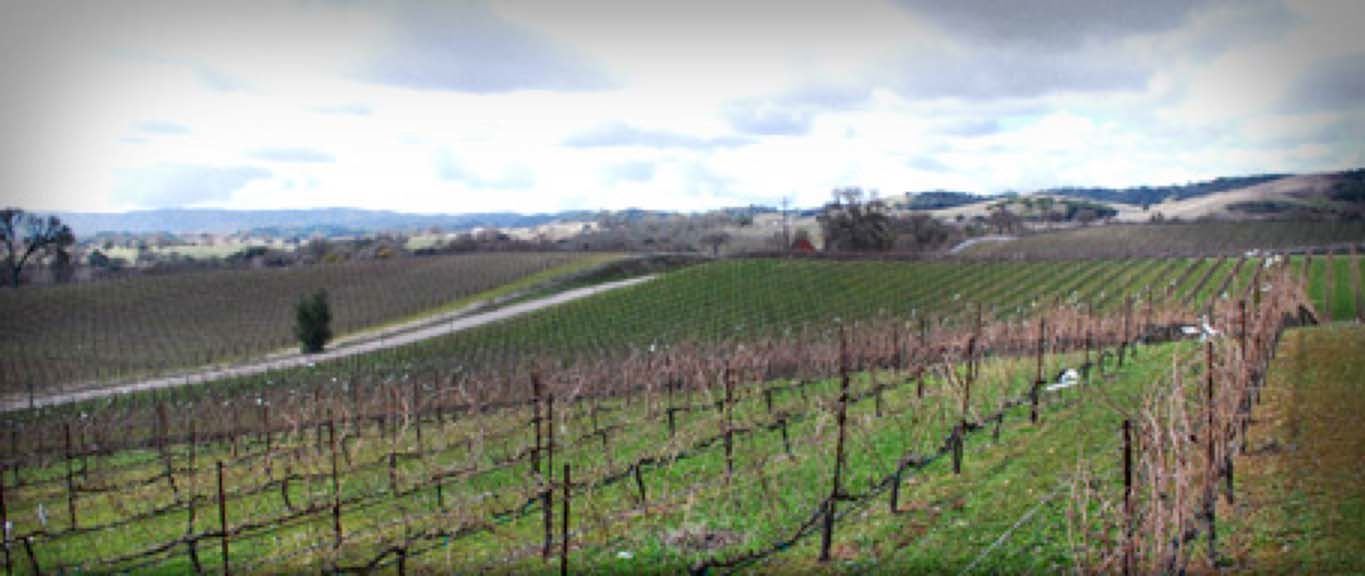 Goldberg and D'Ambrosia set out to produce Pinot Noir that rivals those from Burgundy. Goldberg learned his winemaking in Burgundy and under the guiding hand of winemaker Ken Volk. Like Burgundy wines, the Windward Pinot Noirs can be unbecoming when young, but can age beautifully as you can see from my notes below.
The Windward logo was designed by Paso Robles artist David Butz who created an image of the wind god in Goldberg's likeness blowing out a big puff of wind. The name was chosen because of the winds that blow through the Templeton Gap and heavily influence the microclimate of the Windward site.
The wines tasted below are not blockbusters. They display a classic style with admirable finesse and balance. Sometimes the tannins can be too intrusive, but otherwise these are exemplary and distinctive Pinot Noirs from a unique terroir in the Central Coast. The winemaking consultant for the 1999 and 2001 vintages was Stephen Asséo. Two estate Pinot Noirs are produced: Windward Vineyard Monopole and Windward Vineyard Gold Barrel Select.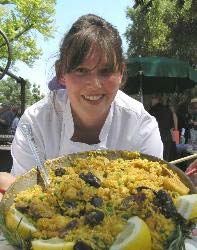 Windward Vineyard winery is housed in a vintage barn with a welcoming tasting room and outdoor picnic area. The address is 1380 Live Oak Rd. The tasting room is open daily from 10:30 to 5:00 and offers a vertical tasting of several recent vintages as well as library wines for a small charge. The 2007 vintage has been released and wines from the 2003 to 2006 vintages are still available. Windward Vineyard Pinot Noirs are sold through a mailing list with significant discounts to Wine Club members (www.windwardvineyard.com). The owners are the organizers of the annual Pinot and Paella Festival held in Templeton each June ( www.pinotandpaella.com). Windward Vineyard is one of the featured wineries at the World of Pinot Noir, March 6, 2010, and the Paso Robles Zinfandel Festival March 19 and 20, 2010.