Styling with Kosta Browne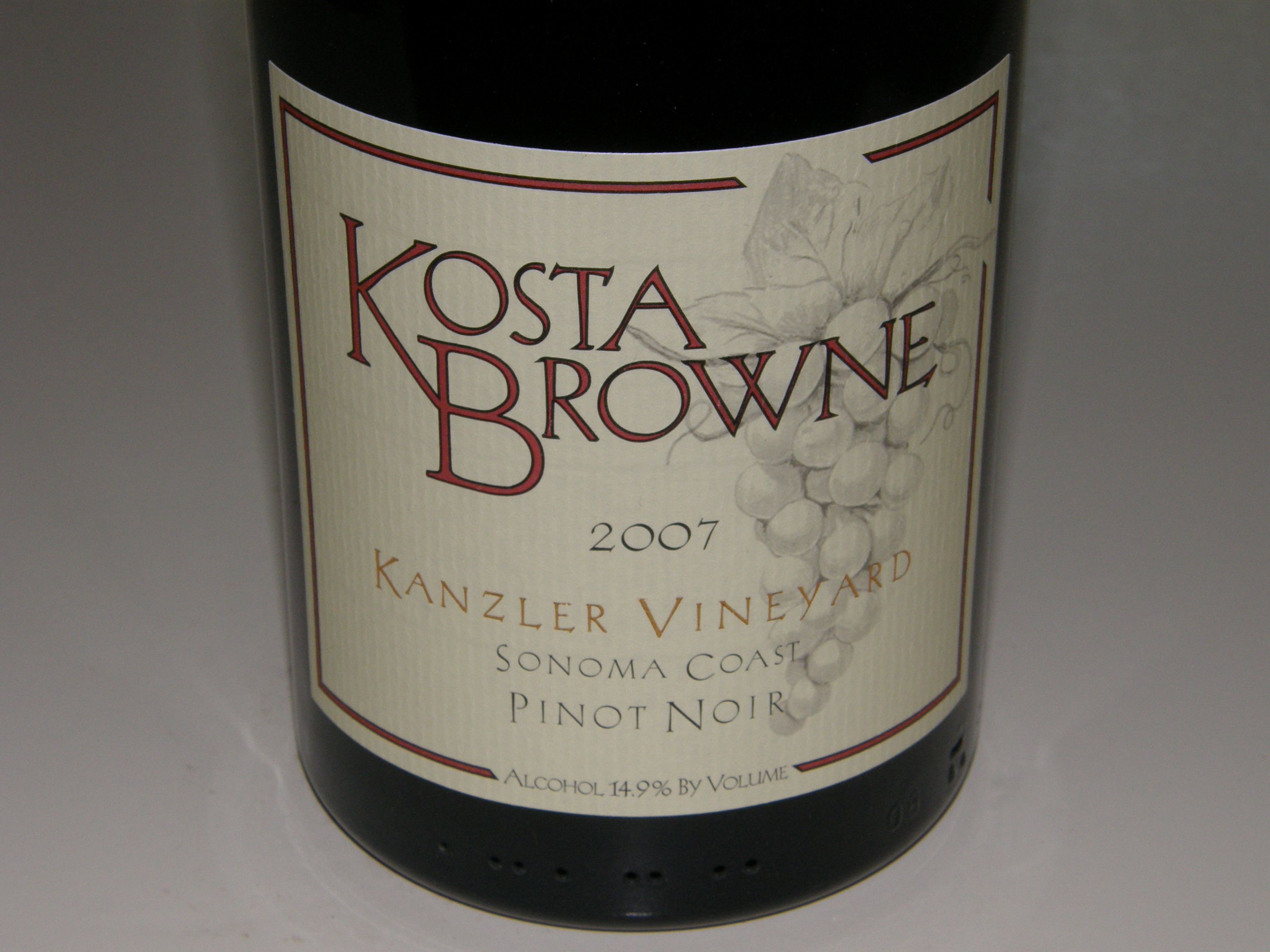 Recently, I organized a tasting of the 2007 lineup of Kosta Browne Pinot Noirs at Leatherby's Cafe Rouge Restaurant in Costa Mesa, California. Many in attendance are die hard fans of Kosta Browne wines and were thrilled with the opportunity to taste the entire 2007 portfolio at one setting. There was general agreement that the chef offered a superb menu to compliment the wines. All nine wines were poured before the dinner to allow drinkers to sample the wines in any order and play with them with the various food courses. I do not have detailed tasting notes on the wines as this was a social dinner with plenty of bonhomie in the air. I will report some general impressions.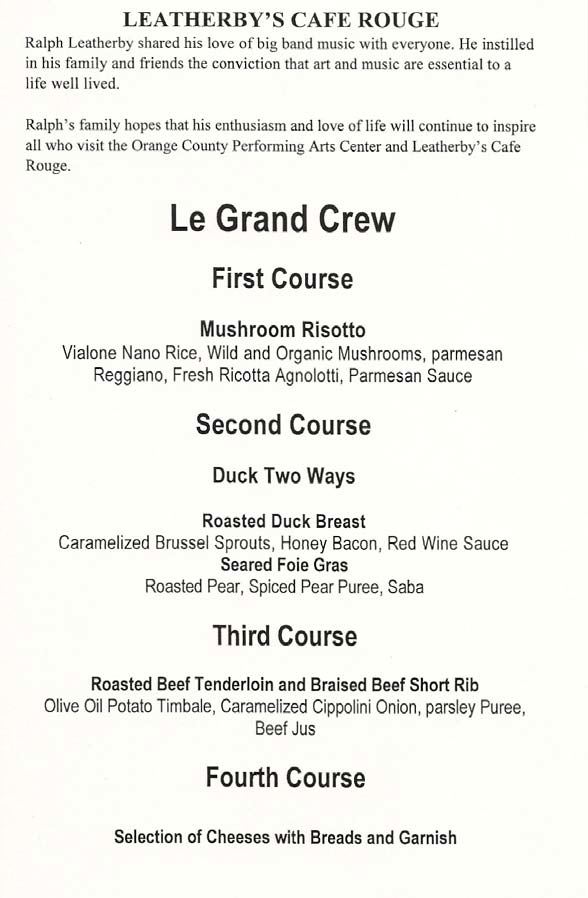 Dan Kosta was a native of Sonoma who grew up around wine. Michael Browne was born in the San Francisco Bay Area but grew up in Washington State. The pair became friends at John Ash & Co. Restaurant in Santa Rosa when Dan was the sommelier and Michael was a waiter. They developed a deep love of wine and food and the agricultural pursuit of winegrowing, and had a desire to be involved with a winery. Michael, whose goal was to make a living as a winemaker, left John Ash & Co. and became an assistant winemaker at Deerfield Ranch Winery in Sonoma Valley. He never received formal training in winemaking, but his superb palate and passion allowed him to become quickly accomplished. Before Michael left in 1997, the pair saved their tips, bought a half ton of Pinot Noir, a single barrel, and a used hand-cranked de-stemmer and crusher and produced their first vintage together. By 1999, they had attracted investment partners and started their commercial label, crafting 2,600 cases of Lake County Sauvignon Blanc. This venture proved financially unrewarding and the principals parted ways. In 2001, Dan and Michael teamed with Chris Costello and family who provided a fiscally conservative and thoughtful business plan, and success followed shortly thereafter. The 2003 vintage Kosta Browne Pinot Noirs were all awarded scores ranging from 90 to 96 by James Laube of the
Wine Spectator
and recognition came quickly. The mailing list quickly filled up and Kosta Browne was on every pinotphile's radar. In September, 2009, the Kosta Browne brand was sold to Vincraft for an estimated $30 to $40 million dollars, with Dan, Chris and Michael staying on in their respective sales and marketing, management, and winemaking roles. Pictured below are partners (L to R) Dan Kosta, Chris Costello, and Michael Browne.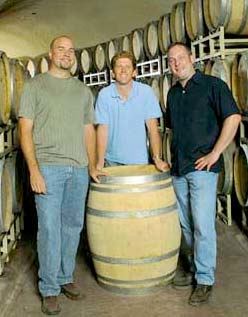 Today, Kosta Browne wines are crafted in a spacious facility in the former Vacu-Dry apple processing facility in Sebastopol. The so-called "Kosta Browne style" has received considerable praise from the press and consumers, while alienating some purists. The Pinot Noirs are a riper style, from grapes picked at advanced maturity, highly flavorful, and intensely fruity that are very drinkable young. They are not crafted with food compatibility as the foremost goal, although recent vintages work nicely with many dishes as we found out in the wine dinner reported here. In 2006, Michael Browne said of his style, "It's nontraditional now, but in thirty years, this will be the traditional style of Pinot Noir."
The winemaking regimen for the single vineyard Pinot Noirs is as follows. Grapes are harvested relatively ripe (24.0º to 27.2º Brix), 0% to 30% whole cluster (Keefer, Rosella's and 4-Barrel are 100% de-stemmed), cold soaked for 5 days, inoculated fermentations lasting 9 days on average with 1 to 2 punch downs per day in 1- ton and 5-ton open top stainless steel and wood vessels, barrel aged for 16 months in 48% to 56% new French oak barrels.
Total annual production is 10,500 cases of Pinot Noir sold almost exclusively through the mailing list. Magnums and larger formats are also produced, but never sold to the mailing list members because of allocation challenges, and are, instead, donated to various charity auctions. Dan and Michael are very active supporters and participants in many wine related events and charities and are much respected for their generosity.
For further information, visit the informative website at www.kostabrowne.com. Kosta Browne Pinot Noirs are available on the secondary market with the single-vineyard bottling (retail $72) selling for $100 to $160 depending on the wine and its score in the wine press.

The group's consensus top three? Garys' Vineyard, Koplen Vineyard, and 4-Barrel.