Freeman Winery: Tasting the 08's
Ken likes to tell the story about how he met his wife, Akiko, who is his partner in the Freeman Vineyard & Winery. After college, Ken was sailing on a boat to the Caribbean with a friend, but Hurricane Gloria forced them ashore in Larchmont, New York, close to Ken's hometown. Ken decided to visit and joined a party where he met Akiko, who had recently arrived from Japan and shared his passion for fine wine, especially Pinot Noir. The date of their meeting, September 26, 1985, is engraved on the keystone at the winery's entrance.
The Freemans launched their winery in 2001 after acquiring a small winery in the Russian River Valley town of Sebastopol. From the beginning, they were committed to a style of Pinot Noir that featured elegance, lovely ripe fruit flavors, and approachability upon release, yet possessed enough depth and structure for extended aging.
Freeman wines are sourced from 13 different vineyards in the Sonoma Coast and Russian River Valley appellations. The 6-acre Guidici Vineyard, high above the town of Occidental, owned by Leonard and Geri Guidici and farmed by Charlie Chenoweth, has been a source of grapes for Freeman for the last five years. Next to the Guidici Vineyard, the Freemans have planted 12 acres of Pinot Noir at what is called Freeman Ranch Vineyard. The clonal mix includes 667, 2A, Pommard, and Swan, Calera and La Tache selections. Except for the Keefer Ranch vineyard designate bottling, all the Freeman wines represent blends from various vineyards.
The winemaker since the winery's beginning has been Ed Kurtzman, a likable, laid back but extremely talented vintner, who also crafts wine for August West, Roar and Sandler Wine Company. Akiko and Ken are also involved in the winemaking and participate in all the blending and stylistic decisions. The Freeman winery is unique in the Russian River Valley, housed in a cave which has been beautifully refurbished by the Freemans.
The 2008 wines are the best I have tasted from Freeman to date. The 2009s, tasted out of barrel are precocious and astonishingly good. As much as the 2007 vintage has been touted in California, many winemakers feel that the 2008 vintage wines are every bit as good and the 2009 wines will possibly exceed them both in quality. The Freeman 2008 vintage wines have just been released.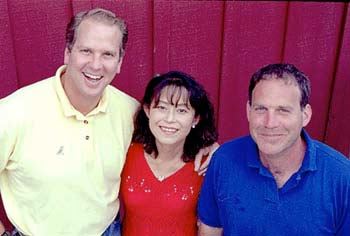 Production at Freeman Vineyard & Winery is about 4,000 cases annually and most of it is sold through a customer list at www.freemanwinery.com.