Pinot Briefs —Newsletter 8.13
Oregon Revels in Pinot Events (1) Yamhill-Carlton AVA tasting at Anne Amie Vineyards May 1, 2010. A select gathering of estate wineries including Anne Amie Vineyards, Belle Pente, Elk Cove Vineyards, Ken Wright Cellars, Lemelson Vineyards, Panther Creek, Shea Wine Cellars, Solena Estate, Soter Vineyards and Stag Hollow. Participating restaurants include Cuvée, La Rambla, Joel Palmer House, Nicks and Horseradish Cheese and Wine Bar. Tickets are only $20 in advance at www.yamhillcarltondistrict.com. (2) Wine Country Escape event at The Allison Inn & Spa on May 22. Chef Stephen Marshall's creations paired with select wineries including Beaux Freres, Belle Pente, Ken Wright Cellars, Penner-Ash Wine Cellars and Shea Wine Cellars. Auction items to benefit the Yamhill-Carlton Booster Club include destination trips, winemaker dinners and rare wine lots. For tickets, catalog, and to reserve special lodging rates, visit www.carltontogethercares.com. (3) Pinot in the Pearl event in Portland will be held May 6. Wineries large and small from the Chehalem Mountains and Ribbon Ridge AVAs will bring 100 wines for tasting. Cost is $25 in advance at www.chehalemmountians.org. (4) Dundee Hills Passport event will be held April 17-18 featuring 30 wineries with exclusive access to vertical and barrel tastings, seminars and other events. Sponsored by the Dundee Hills Winegrowers Association, the event is only $10. Tickets may be purchased at www.dundeehills.org. (5) Spring on 47 ("Sip 47") will celebrate 35 wineries and businesses along Highway 47 in the Northwest Willamette Valley. On April 24-25, there will be a weekend of wine releases, vertical flights, food pairings, pig roast, buffalo tasting, live music and other activities. The event is meant to encourage tourists to explore the alternative route. Tickets and information are available at www.sip47.com. (6) Taste Gorge Wine Week April 5-11. Grand Tasting April 5th in Portland, Passport Weekend April 9-11 and Gorge Winegrowers' Celebration Fundraiser April 10. For passports and tickets, visit www.columbiagorgewine.com. (7) Farm to Fork Winemaker's dinner with Josh Bergstrom and Paul De Lancellotti. $85 per person. The dinner honors the Slow Food USA Movement (www.slowfoodusa.org). For tickets, visit www.innatredhills.com.
Russian River Valley Single Night Finally, an event for the younger generation. A single night, single vineyards, single bites, live auction, music and dancing. Saturday, June 5, 2010, at C. Donatiello Winery in Healdsburg. Taste single vineyard wines with winegrowers and winemakers. Adventure auction hosted by next generation winegrowers and winemakers. No-host bar of $25 and under wines from the Russian River Valley. Tickets are $45 in advance at www.rrvw.org.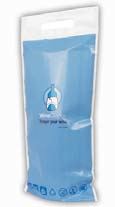 Wine Diaper This is an absorbent travel bag designed to make air travel safe for wine. It is made from the same absorbent material used in baby diapers. The Wine Diaper provides a protective padding for your wine to minimize the chance of breakage, but if breakage occurs, the core will soak up any spills. The sleeve simply slips over your wine bottle and fastens shut with a zipper seal. Priced at $14.99 for a 3-pack, the Wine Diaper can be personalized. Visit www.winediaper.com or see it in action at www.YouTube.com/user/WineDiaper.
Pinot Noir 2010 A selection of photos from Pinot Noir 2010 are freely available to download at www.pinotnoir2010.co.nz/media/photo-gallery/. The full suite of photos is available on the photographer's website for purchase (www.photo.woolf.co.nz). Audio and video clips of the presentations are also available on the media page of the Pinot Noir 2010 website, along with tasting notes and presentation slides for you to follow: www.pinotnoir2010.co.nz.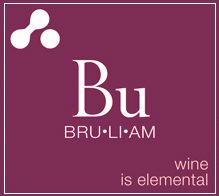 Bruliam Wines Blog One of the best blogs on the internet, this small producer of Pinot Noir takes no prisoners when it comes to disdain for wine snobbery. Commenting about their self-nomination for Best Writing on a Wine Blog Award in the annual Wine Blog Awards competition, they justified their nomination as thus: "To our knowledge, we're the only wine producers who videoed ourselves barrel tasting our wine, declared we hated it, and then still posted the video. The owners' 6-year-old son is named after a grape varietal, took his cork collection to kindergarten on sharing day, and was a grape farmer last Halloween. One of their 4-year-old daughters can routinely identify among Pinot Noir, Zinfandel and Cabernet Sauvignon tasted blindly." Subscribe to the blog at www.bruliamwines.com.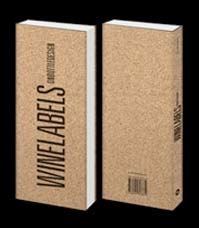 Fascinated by Wine Labels? The book, Wine Labels, is a compilation of labels from the past century and today. The bottles and the labels featured in the book are printed almost in real size for the optimal visualization of each label's contents and its application on each bottle as a whole. Published this year and edited by Eduardo del Fraile, the 300 page book is available at http://www.indexbook.com/libro.php?1029.

Smoke Taint Makes Big News This week the Wall Street Journal ran a front page feature on smoke taint problems with Pinot Noir in the Anderson Valley in 2008. Titled "Sipping These Wines Is Like Smoking and Drinking at the Same Time," the article can be read at http://online.wsj.com/article/SB10001424052748704211704575140141004748362.html? mod=WSJ_hp_editorsPicks.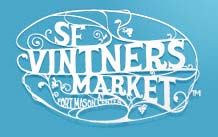 SF Vintner's Market is First "Try and Buy" Wine Event On April 10-11, at Fort Mason in San Francisco, wine lovers can sample and buy on the spot wines from over 200 Napa and Sonoma wineries. This new concept is a farmer's market for wine lovers. Prominent Pinot Noir producers who are participating include Berridge Wine Company, Canihan Wines, Fess Parker Winery & Vineyard, Grey Stack Cellars, Groom Wines, Hahn Family Wines, Heat O' The Mountain, JCB by Jean-Charles Boisset, Mueller Winery, Reynolds Family Winery, Schug Carneros Estate, Tudor Wines and more. Tickets are $30 for general admission, and $75 for reserve level admission which includes tasting of wines priced $50 per bottle and higher. For tickets and information, visit www.sfvintnersmarket.eventbrite.com.
Santa Barbara County Tastings (1) The annual Vintners' Festival Weekend will be held April 16-19. Wineries will be hosting events throughout the weekend and over 130 members of the Vintner's Association will be pouring on Saturday, April 17 at River Park in Lompoc. For tickets ($75), visit www.sbcountywines.com. (2) The Santa Barbara County Wine Futures Tasting will be held on Saturday, April 24 at The Olympic Collection Banquet and Conference Center in Los Angeles. Wineries participating include Alta Maria, Ampelos, Au Bon Climat, Demetria, Dierberg, Dragonette, Flying Goat, Foxen, Hitching Post, Jonata, Longoria, Melville, Native 9, Ojai, Paul Lato, Tyler, and more. Tickets are $58 and can be obtained by phoning 800-626-9463. (3) Fiddlefest returns to Fiddlestix Vineyard in 2010. All producers of Fiddlestix-designated Pinot Noir will pour their wines at the Fiddlestix Barn located at mile marker 7.28 on Santa Rosa Rd, in the middle of the Santa Rita Hills. Food from the Hitching Post and great fiddlin' music. Profits benefit People Helping People in support of local farm workers. Tickets are $72.80 at www.fiddleheadcellars.com/events. (4) The Santa Barbara Wine Festival will be held at the Museum of Natural History in Santa Barbara on June 26. More than 70 Central Coast wineries will be pouring complemented by gourmet food provided by the best local chefs, caterers and bakers. Profits benefit the Santa Barbara Museum of Natural History. Tickets are $60 at www.sbcnature.org/tickets.
Felton Road Receives High Honor at Pinot Noir 2010 Felton Road received the "Tipuranga Teitei o Aotearoa," or "Grand Cru of New Zealand" award presented at New Zealand's Pinot Noir 2010 festival in February. It was the first time this award was presented at the festival. The photo below shows winemaker Blair Walter holding the award and proprietor Nigel Greening addressing the audience.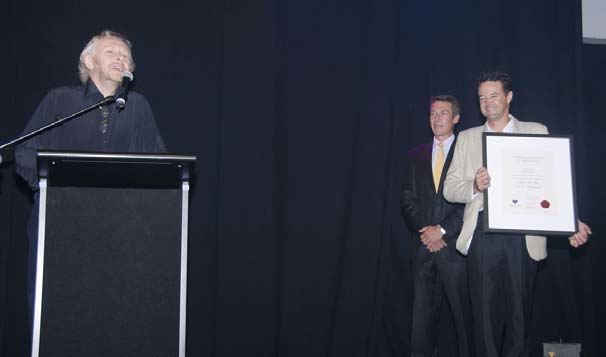 Sonoma County Wine Road Barrel Tasting Sets Records As many as 24,000 people participated in this year's event, which was the 32nd. The low price of the event, $30, tended to attract many millennials who are not yet buying as much wine as the older crowds of the past, but this group will be the future core wine buyers. Make your plans now for the 33rd crowded, but fun event, to be held March 4-6, 2011.
Jeff Pisoni New Winemaker at Fort Ross Vineyard & Winery Jeff Pisoni, the winemaker for Pisoni Vineyards in the Santa Lucia Highlands, follows in the footsteps of several prominent winemakers who have crafted Fort Ross wines in the past including Helen Keplinger (2007-2008), Ed Kurtzman (2003-2006) and Fred Scherrer (200-2004). The 50-acre Fort Ross Vineyard features 30 small blocks planted to Pinot Noir and Chardonnay that range in elevation from 1200 to 1700 feet on the extreme Sonoma Coast. The property is located one mile from the Pacific Ocean making it one of the closest vineyards to the coast in California. Linda Schwartz established the Fort Ross Vineyard along with her husband, Lester Schwartz, in 1994.
Santa Maria Valley AVA Set to Expand Winegrowers in Santa Maria Valley have asked the TTB to add 18,700 acres to their AVA. Currently at 97,483 acres, the Santa Maria Valley AVA spans parts of southern San Luis Obispo and northern Santa Barbara counties. The proposed added acreage will encompass some vineyards which are now bisected such as Solomon Hill Vineyard and Good Child Vineyard. The new proposed AVA expansion also adds newer vineyards that have been developed since the AVA was first approved in 1981.
California Initiative Proposes Huge Increase in Excise Tax A proposition, backed by Josie Whitney and Kent M. Whitney and cleared by Secretary of State Debra Bowen, is gathering signatures to be included on the next California ballot. The excise taxes on wine, beer and spirits would be pushed to astonishing heights: the excise tax on a bottle of wine would be raised from $0.04 to $5.11 (an increase of 12,600 percent) and the tax on a six-pack of beer would increase from $0.11 to $6.08. Reportedly the $7 to $9 billion in revenue raised would be used to support alcohol related programs and services. This proposition is a potential disaster for the wine industry in California and would reduce state overall tax revenue as consumers would no doubt significantly reduce their alcoholic beverage purchases. Read more at www.ballotpedia.org.
New Free Nat Decants Wine & Food Mobile App This new mobile app for the iPhone, iPad Touch, BlackBerry, Droid, and other smart phones, has 380,000 professionally tested wine and food pairings that were in the first version of the app, and thousands of wine reviews, recipes, articles, glossary terms, virtual cellar notes, winery directions and other wine related information which has been added. You can access the new app by visiting www.nataliemaclean.com/mobileapp. Natalie MacLean is an independent wine journalist who has won four James Beard Journalism Awards.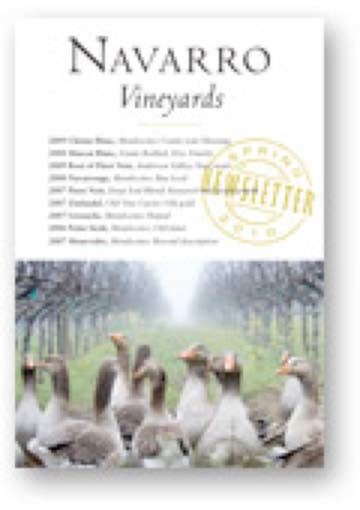 Best Winery Newsletter Navarro Vineyards & Winery publishes a newsletter quarterly that is the most impressive example of its kind in the business. More like a mini book at sixteen pages, it is filled with well-written and detailed information on the happenings at Navarro Vineyards and the wines available for purchase. Remarkably, Navarro has been sending out this newsletter to customers for what I believe to be over 25 years. This family owned and operated winery has been producing wine since 1974. Navarro Vineyards offers an extensive array of varietals and every one is an outstanding example of its type. The Pinot Noirs are consistently fine as are the Chenin Blanc, Riesling, Chardonnays, Sauvignon Blanc, Pinot Gris, Gewürztraminer, Edelzwicker, Zinfandel, Mourrvedre and Grenache. As a bonus, their wines are always extremely well-priced and their customer service is laudable. The three 2007 Pinot Noirs are now available and I would snap up a mixed case as these are among the best Pinot Noirs the Anderson Valley has to offer. Visit the website at www.navarrowine.com and sign up for the newsletter or read it online.
DRC Adds New Wine Domaine de la Romanee-Conti (DRC) is producing new Cote de Beaune red wines in 2009. DRC signed a lease with Domaine Prince de Merode to farm and produce wine from three of Merode's grand cru properties in Corton: Clos du Roi, Bressandes and Renards. All of DRC's other red properties are in the Cote de Nuits. DRC does have the grand cru white, Le Montrachet, in the Cote de Beaune.
Wine Social Media Exploding VinTank, a digital think tank for the wine industry, has released data regarding the impact of social media on the wine industry (download free at www.VinTank_SocialMediaReport.pdf). Social media is estimated to be producing twice the content of print media. The top 20 wine bloggers have a larger audience than the Wine Spectator Online and are growing at a faster rate. Each day in April 2009, Cruvee.com estimated that there were 153 blog posts, 1,420 forum posts, and 7,896 microblog (Twitter) posts on the topic of wine. An important challenge for all wine social networks is the provide accurate data.
Burgundy Bootcamp Becky Wasserman and her husband, Russel Hone, host wine camps in Burgundy for serious burgphiles. In 2009, programs included five days with Allen Meadows for a master class session on the wines of Vosne-Romanee ($17,648), and Wasserman's session on Burgundy basics with visits to many vineyards ($3,999). "Campers" stay in a hotel in Bouilland, France, not far from Wasserman's farm. Schedule and details are at www.burgundybootcamp.com. The schedule for 2010 is not posted so inquire.
Time to Buy That Oregon Vineyard or Winery? According to Oregon Wine News (March 2010), there are a large number of Oregon vineyard and winery properties on the market, including 10 wineries and 28 vineyards as of February, 2010. The offerings range in value from $260,000 to $7 million for a winery and between $485,000 and $6,900,000 for vineyard properties. There may be several other wineries and vineyards available that are not advertised. Several reasons are offered for this buyer's opportunity. Many children of winegrowers and winery owners are choosing not to pursue their family's business. The first wave of Oregon grape farmers are retiring. Some producers are struggling with cash flow as the recession, a glut of Oregon wine and poor press about the 2007 vintage have led to less wine consumption. Visit www.oregonvineyardproperty.com.
SonomaDiscoveries.com A new website to guide visitors throughout all of Sonoma County. Comprehensive listings of lodging, dining, shopping, wineries and spas by region, plus an events calendar that displays a wide array of festivals, entertainment, classes and other events. Visit www.sonomadiscoveries.com.
Recent Articles on Pinot Noir Are Required Reading (1) Allen Meadows wrote the cover story in the March 2010 edition of Decanter titled "Why I Love Pinot." Meadows reveals that his Pinot Noir epiphany came in 1976 when he tried a bottle of 1967 Richebourg from Domaine de la Romanee Conti. He says, "That Richebourg moved me so profoundly that I became fascinated with all things Pinot Noir." He makes many salient points in the article, including, "Pinots that are held in the highest regard are those which can consistently speak of their origins and which no amount of technological intervention or winemaking sophistry can replicate." Visit www.decanter.com. (2) An article appearing in the March 2010 edition of ForbesLife, "Pinot Noir's Promised Land," by Richard Nalley, was the best summary of the Sonoma Coast region that I have ever read. I wished that I had written it myself. In only four brief pages, Nalley beautifully explains why the far Sonoma Coast is the American Burgundy. He quotes noted winemaker, Ted Lemon, "There is no place I've ever heard of like it. The coast is a laboratory for place-specific winemaking." The author's choice of top 10 Sonoma Coast Pinot Noirs is right on (Anthill Farms Peters Vineyard, Cobb Coastlands Vineyard, Evening Land Occidental Vineyard, Failla Occidental Ridge Vineyard, Flowers Frances Thompson Vineyard, Hirsch M, Littorai Thieriot Vineyard, Peay Scallop Shelf, Radio-Coteau La Neblina, and Williams Selyem Precious Mountain). Visit www.forbes.com. (3) Winemaker and vineyardist at Clos Pepe Vineyard in Santa Rita Hills, Wes Hagen, wrote an article titled "Pinot Noir Transverse Transcendence: How the Central Coast's Santa Rita Hills came to produce a world-class varietal," published in the Los Angeles Times April 4, 2010 (www.latimesmagazine.com). Hagen describes his wine epiphany as a 1972 Domaine Trapet Chapelle- Chambertin, but decided he was better off focusing on producing wines that represented the soils of the Sta. Rita Hills appellation rather than trying to duplicate Burgundy. Accompanied by beautiful photography, the article captures the spirit of the Sta. Rita Hills region. Hagen admits to the region not having the pomp of, say, Napa Valley, but is exuberant about the area's lack of stuffiness. He urges wine enthusiasts, "We hope you'll come for a visit while we're still down to earth." Hagen pens the blog, WineMaker Magazine - (Another) Year in the Vineyard at www.winemakermag.com/blogs/another-year-in-the-vineyard-a-wine-blog-by-weshagen- of-clos-pepewinemaker.html