Pali Wine Co.: Manages an Ambitiously Diverse Portfolio
Pali Wine Co. was founded in 2005 by a group of wine lovers headed by Tim Perr and Scott Knight in homage to Pacific Palisades in Southern California, the community where they live and work. The pair had developed relationships with many premium Pinot Noir growers on the West Coast and decided to develop their passion for Pinot Noir into a business. A modern winery was completed in Lompoc, California in time for the 2007 vintage and is the first building in Lompoc constructed specifically as a winery (photo below).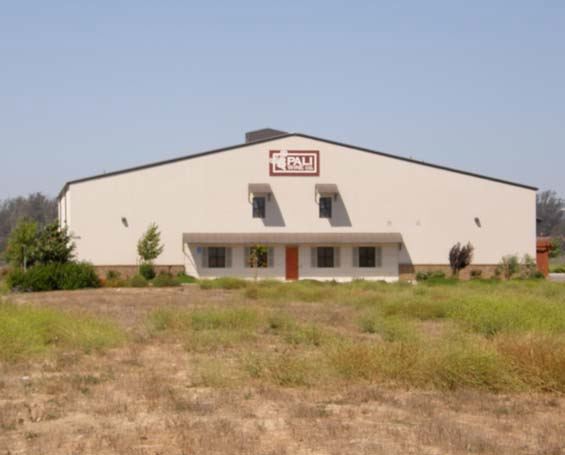 The winery specializes in single-vineyard bottlings of Pinot Noir, sourcing fruit from Oregon's Willamette Valley, the Russian River Valley, Sonoma Coast, Central Coast and Sta. Rita Hills. This is the only California winery with a sizable Oregon footprint. With the 2007 vintage, several regional cuvées of Pinot Noir were released at a value price. Aaron Walker is the onsite winemaker with veteran Kenneth Juhasz (Auteur, Donum Estate, Robert Stemmler Wines) consulting.
The 2008 vintage in California was challenging and the wines from this vintage have had their ups and downs. Admirably, Pali Wine Co. was able to manage the diverse source of grapes and turn out a stellar lineup of wines. These are generous fruit-driven wines with moderate to moderately high alcohols and generally easy accessibility upon release. All the vineyard-designated Pinot Noirs are scheduled for October 2010 release. A 2008 Shea Vineyard Chardonnay ($34) is also available.
Tastings of Pali Wine Co. wines are available at the winery (1036 W. Aviation Drive, Lompoc) on Friday and Saturday from 11:00 to 4:00) and by appointment. The wines are sold primarily through a mailing list with some national retail distribution. Visit the website at www.paliwineco.com for more information.