LIOCO Winery: A Different Path
Sommeliers approach wine from a different perspective, less focused on the hedonism of wine and more concerned with how the components of wine act in unison to compliment and enhance the experience of dining. Their profession teaches them about what kind of wine makes food sing. It is no surprise, then, that in recent years many sommeliers have launched their own wine labels, directing the crafting of wine or even making wines themselves that reflect their preference for food-loving wines. Many sommeliers have established intimate relationships with winegrowers and winemakers through the years, making it easy for them to gain access to talented people in the wine business to assist in the start up process. One of these sommeliers is Kevin O'Connor of Spago Restaurant in Los Angeles.
O'Connor predates the current surge in sommelier wine producers, having made wine for years under the O'Connor label. Beginning with the 2005 vintage, he teamed with former North Berkeley Imports wine importer Matt Licklider to found the LIOCO label, specializing in non-manipulated site-driven wines. LIOCO is a combination of the partner's last names.
O'Connor works closely with University of California at Davis graduate Kevin Kelley (pictured below), who also crafts wines for Salinia Wine Company, Heintz Vineyard, and Spot-On Cellars. Like a number of winemakers who started out with ambitions to enter the medical profession, he was derailed after reading Charles Sullivan's Like Modern Edens, the story of the origins of the Santa Clara Valley wine business. After serving an internship at Domaine Meo-Camuzet in Burgundy, he became an assistant winemaker under Wells Guthrie of Copain. He founded his own label, Salinia Wine Company, with his wife Jennifer in 2003, with the intention of producing wines with minimal winemaking imprint using indigenous yeasts and very little to no oak (only seasoned oak barrels are used). To achieve his goals, he picks early, does not temperature control fermentations, avoids fining and filtration, minimizes sulfur usage, and lets nature take its course.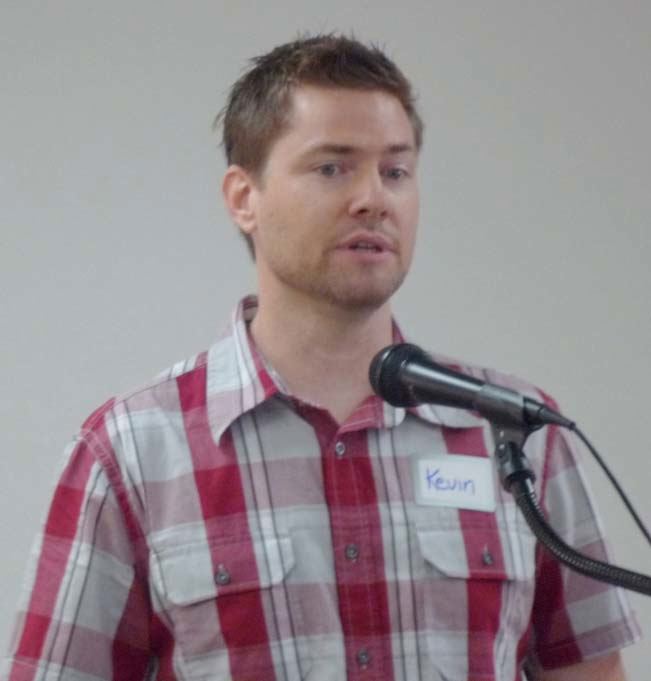 The LIOCO Chardonnays fermented in stainless steel and the non or barely-oaked Pinot Noirs are a revelation. The food-loving style will appeal to winos who like their wines lean and bright. LIOCO produces about 12,000 cases annually of what Kevin likes to call "honest" wine out of a facility in a Santa Rosa, California industrial park.
LIOCO Wines are available on the website at www.lioco.com, at select restaurants, and at fine retail wine stores. The labels are highly informative detailing the winemaking, the tasting profile, and all the pertinent scoop (see below). Most of the wines reviewed below are still available on the website. The 2009 Sonoma County Chardonnay ($20), 2009 Carneros Chardonnay ($30), 2008 Demuth Vineyard Chardonnay ($35), and 2008 Charles Heintz Chardonnay ($45) are now offered. There is also a Rosé of Pinot Noir ($14), and a Indica (blend of old-vine Carignan and Petite Sirah) wine ($20) and Indica Rosé ($14). The winery's business office is in Los Angeles (310-717-1892).