Sta. Rita Hills: California's Best AVA for Chardonnay?
Chardonnay is most likely the result of an amorous fling in the distant past between Gouvais Blanc and Pinot Noir. I like the result of this Pinot Noir infidelity and when I am not drinking Pinot Noir, I can usually be found with a glass of California Chardonnay in hand. I enjoy all styles, but I prefer three-quarters to full throttle oak imbued, buttery, 100% MLF Chardonnay grapes when I am just sipping. I go for the combo of stainless steel and oak fermented style when dining. A large portion of the aromas and flavors of California Chardonnay come from the winemaking, but differences in regional climate are an important factor.
In recent months I have had marvelous Chardonnays from the Sonoma Coast (Hirsch Vineyard, Mendocino Ridge), Russian River Valley (Ritchie Vineyard, Heintz Vineyard), Mayacamas Mountains (Hanzell), Carneros (Ramal Vineyard), Santa Maria Valley (Solomon Hills Vineyard), and Sta. Rita Hills (Sea Smoke Vineyard). We are blessed in California with both older plantings of Wente clones as well as newer plantings of Dijon clones, providing a diverse mix of flavor profiles.
The Sta. Rita Hills has become most known for its excellent Pinot Noirs which producers here have focused on. The truth is, however, that the region may be even better suited for Chardonnay than Pinot Noir and my recent tasting of a number of Sta. Rita Hills Chardonnays provides support for this statement. Jay MacInerney voiced the same opinion in a recent article in the Wall Street Journal (May 22-23, 2010) titled, "Radical Chardonnays: Santa Barbara winemakers are taking Cali chards in crisp new directions." MacInerney notes, "The hottest area for Chardonnay, the Santa Rita Hills, is an appellation that came into existence only in 2001. Actually it's not so much hot as it is cool, which gives these Chardonnays a crispness that's missing from so many California chards. The first time I tasted a Chardonnay from the Santa Rita Hills, I was baffled. On the one hand, it was very ripe and fleshy, and on the other, it had a bracing acid-slap that I associated with coolclimate whites and even a mineral note, which you seldom find in New World wines. It was little like meeting Jessica Simpson, only to have her start speaking perfect French in Carla Bruni's voice." Chardonnay clearly performs best in cool climates and is often planted side-by-side with Pinot Noir.
My recent tasting of Sta. Rita Hills Chardonnays confirmed MacInerney's comments. The wines are more steely and mineral-infused than is usual for California, presumably due to the acidity. They are crisper and brighter than many California Chardonnays and more akin to French white burgundies but with riper and richer fruit and more alcohol. The high acidity keeps the high alcohol in balance and the balance makes these good food wines.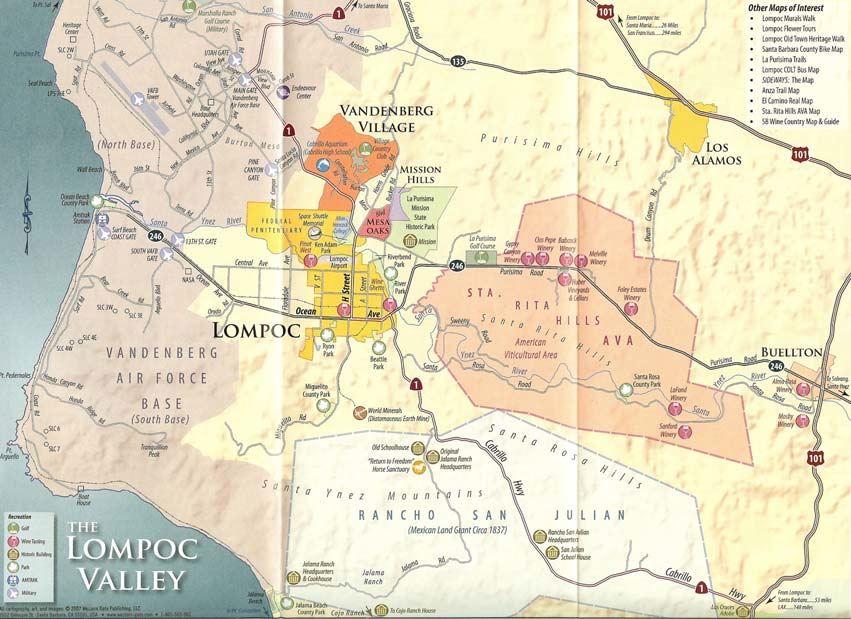 Perhaps Brewer-Clifton, which was featured in MacInerney's article, is the most visible producer of Sta. Rita Hills Chardonnay, but there are a number of others to recommend including Alma Rosa, Au Bon Climat, Babcock, Clos Pepe, Fess Parker, Melville, and Sea Smoke. I recently visited Sea Smoke and drank the 2008 Chardonnay out of magnum, a beautifully balanced California interpretation of Chablis that will be sold to customers for the first time. In the past, Sea Smoke only bottled Chardonnay with the "Gratis" label, and gave it away to the winery's best customers. Prices for Sta. Rita Hills Chardonnays are on the high side, with premium bottlings ranging from $35 to $70, and many wines only available to mailing list or wine club members.
I have learned a few tricks about enjoying Chardonnay. First, never serve Chardonnay too cold or you will squelch the aromatics and flavors. A cellar temperature of 60 degrees is about ideal and let it warm in the glass over time. (Check feature on page 33 for more on this). Second, use a Burgundy style glass of the type you would use for Pinot Noir. Do not use the smaller Chardonnay designated glasses made by stem producers. The larger bowl releases more of the wine's aromas and allows for more swirling to aerate the wine. Third, Chardonnays tend to oxidize more slowly than red wines, so re-corking and placing the wine back in your cellar will prolong the life of the wine for several days.