Pinot Briefs —Newsletter 8.22
Taste of Sta Rita Hills A new tasting room opened recently in the Lompoc Wine Ghetto at 1505 E. Chestnut Ave. in Lompoc. The hours are 11:00 AM to 4:00 PM Thursday through Sunday and by appointment. Participating wineries include Moretti Wine, Brewer-Clifton, Clos Pepe, Diatom, El Rey, Gypsy Canyon, Huber, Prodigal, Sea Smoke and Thorne. A select number of wines from these producers are available through the website at www.tasteofstaritahills.com.
Loring Wine Company Tasting Room LWC has opened a new tasting room in the Lompoc Wine Ghetto. Hours are 12:00 PM to 5:00 PM Friday through Sunday and by appointment (805-742-0478). Visit www.loringwinecompany.com for a map. LWC has also updated their website for the better.
iPad Restaurant Wine Lists Restaurants from Australia to England to the United States are experimenting with iPad wine lists that allow diners to search for wines by name, region, varietal and price as well as viewing information on vintners, vintages and finding wine scores. Interactive wine lists have been successful at a number of restaurants for several years, but the iPad, because of its size and ease of use, has popularized the trend.
Wine Filling Stations In some supermarkets in France, customers can fill up their own resealable containers at vending machines with pumps fashioned after those used in gas stations. Simply insert your money or credit card, select your grade (red, white or rosé), pump your wine and print a receipt. The idea resembles the practice years ago in Paris where consumers would bring their own flagons to fill from barrels delivered by wineries. www.likecool.com/Wine_Filling_Station--News--Gear.html.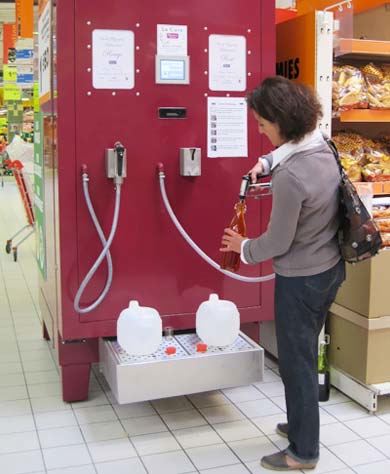 Grand Opening of Inman Family Winery On September 25 and 26, 2010, the new Inman Family winery located at 3900 Piner Road in Santa Rosa will have a celebratory weekend. An ecologically friendly tasting room is the center point. All the wood for the cabinets and tasting bar were salvaged from the old barn that was taken down to build the new winery. Inman Family Wines was founded in 2000 with the planting of the organically farmed Olivet Grange Vineyard. The winery specializes in Pinot Noir, Pinot Gris, Rosè, and most recently, Chardonnay. The wines, crafted by Kathleen Inman, are consistently stellar. A lovely aged farmhouse on the property is available for rental. Visit www.inmanfamilywines.com for more information.
Navarro Wildfire Offering Since 1977 Indian Creek has been Navarro's label for odd lots of wine with low prices. Because of the wildfires in the summer of 2008, Navarro's red wines have a smoky undertone that is uncharacteristic of Navarro reds. Because these wines have developed this uncharacteristic nuance, Navarro is offering all remaining 2008 Navarro produced red wines under the secondary Indian Creek label at savings up to 65%. The entire 2008 Méthode à l'Ancienne Pinot Noir has been labeled as Indian Creek Reserve Pinot Noir ($78 for a 6 bottle pack) and Navarro's 2008 Mendocino Pinot Noir is now relabeled as Indian Creek Pinot Noir ($60 for a 6 bottle pack). Order at www.NavarroWine.com.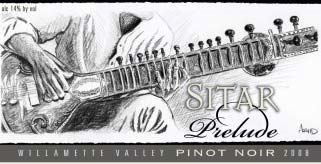 Sitar Wines Debuts Sitar Wines is the newest addition to the Revana Family Vineyard family of wines.The inaugural release is the 2008 Sitar Prelude Willamette Valley Pinot Noir crafted by noted winemaker Tony Rynders and featuring a label created by renowned artist Thomas Arvid. The wine is limited to 300 cases per year and allocated in six pack collector's boxes which display Thomas Arvid's original charcoal drawing ($100 a bottle). Over five vintages, each new Sitar label will feature Arvid's artistic process as he progresses from charcoal to completed oil painting on the 2012 vintage. For information contact Director of Sales & Marketing Todd Newman (Todd@revanawine.com) or Hospitality and Sales Manager Nathalie Vaché (Nathalie@revanawine.com).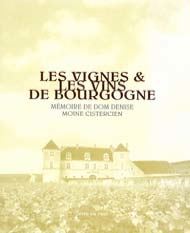 Scott Paul Releases Dom Denise Pinot Noir Scott Wright has made an experimental lot in the 2008 vintage from 4 tons of fruit from Momtazi Vineyard and vinified half of it following Dom Denise's protocol from the 18th century, and the other half following the usual winery practices. The winery staff ended up like the Dom Denise version so much they bottled it separately. Dom Alexandre Denise was the Cistercian monk in charge of winemaking at Burgundy's Chateau du Vougeot in the mid 1700s. He kept detail notes and records of his work and Wright was inspired upon discovering and reading his book. 100 cases produced, $40. Visit www.scottpaulwines.com.
Debate on Breast Cancer and Alcohol Link Continues Two recent epidemiological studies have been published indicating the relationship between alcohol and breast cancer is very complex and still needs clarification. One study found that women who drank one or more drinks per day had double the risk of lobular type breast cancer (10-15% of all breast cancers are lobular), but no increased risk for ductal type breast cancer (70% of all breast cancer cases are ductal). A second study found a possible reduction in risk of breast cancer for women with the gene mutation BRCA1 who drank moderately, but not for women with the BRCA2 mutation. The reduction in risk was only for those who consumed wine who had an 18% lower risk than nondrinkers.
Pinot American Brasserie Opens in Portland In August of this year, Pinot American Brasserie opened in the platinum certified LEED building at 120-5 S.W. Washington Street. Pinot Noir is the favored libation here with a wine list that totals almost 200 entries dominated by Oregon Pinot Noirs. The website is www.pinotpdx.com. Other restaurants in Portland with wine lists stocked with Oregon Pinot Noir include Bar Avignon, Blue Hour, Davis Street Tavern, The Farm Cafe, The Heathman, Higgins, Meriwether's, Paley's Place, Park Kitchen, RingSide, Ten 01, Urban Farmer, and Wildwood.
Donum Announces Pre-Release of Thomas Pinot Noir Thomas is named after Thomas Ferguson, the owner of Ferguson Vineyard, a 1974 planting of Martini clone Pinot Noir adjacent the Donum Estate. In 2008, Mr. Ferguson celebrated his 100th birthday and this special bottling commemorates the occasion. 100 cases were made from this special site priced at $100 a bottle. Visit www.thedonumestate.com.
Jean-Charles Boisset Opens Taste of Terroir This new stylish tasting salon has opened on the Healdsburg Plaza in a space previously occupied by Gallo Family Wines. Visitors have the opportunity to try wines from Boisset-held properties in Sonoma (DeLoach Vineyards), Napa (Raymond Vineyards) and Burgundy (Domaine de la Vougeraie, Jean-Claude Boisset, Jaffelin, Bouchard Aine & Fils and J. Moreau & Fils.) Consumers can also purchase a French oak miniature wine barrel with a tap and vacuum-sealed bag of wine offered as DeLoach Vineyards Barrel to Barrel. Read more at www.pressdemocrat.com/article/20100824/ LIFESTYLE/100829836.
Alcohol Fee Passes in San Francisco An alcohol fee to help pay for the care of San Francisco's inebriates was passed by the Board of supervisors this month. This is the first of its kind in California and was met with instant opposition including Mayor Gavin Newsom who vowed to veto the proposal.