Pinot Briefs —Newsletter 8.25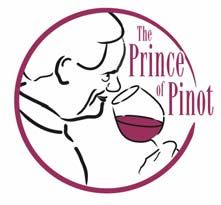 Russian River Valley Immersion Weekend with the Prince Ever wonder what the Prince does on his trips to wine country - where he eats, how he tastes at wineries, what's it like to get special treatment? I have donated a 4-day extended weekend in the Russian River Valley to ¡Salud! The Oregon Wine Auction November 12-13, 2010. The trip includes a $1000 voucher for airfare, 3 nights at the Benovia Winery 3-bedroom, 2-bath vineyard cottage, hosted lunches at Benovia Winery, Lynmar Winery and J Winery, tours and tastings at top wineries several of which are not open to the public including Kosta Browne, Williams Selyem, du MOL, Littorai, and Freestone Vineyards, dinner wines provided by the Prince from his own cellar, 3 magnums of Russian River Valley Pinot Noir from Kosta Browne, Williams Selyem and Mary Edwards, a first-edition copy of the book Passion for Pinot signed by the author and photographers and nearly 200 winemakers and winery owners, and a copy of the James Beard Award winning DVD, Stewards of the Land, featuring the Russian River Valley. The timing of the trip will be subject to availability of the Benovia lodging and my schedule. You may bid on this oral auction item even if you do not attend the event. Visit www.saluda auction.org for details on how to bid on this item. This Oregon Wine Auction proceeds go towards providing health care for seasonal farm workers in Oregon. As a retired physician, this is a cause close to my heart. Contact me if you have any questions about the weekend trip or how to bid.
Sideways Sequel Wine Enthusiast (October 12, 2010, www.winemag.com) reported that writer Rex Pickett has written a sequel to his novel Sideways titled Vertical. The book is self-published and will be available on Amazon.com in November 2010. The novel picks up seven years later with Miles as a successful author with a movie produced from his novel (just like Pickett). Jack is divorced, drinking too much, and is unemployed. Miles' mother has had a stroke and wants to stay with her sister in Wisconsin. Miles is offered the opportunity to be the Master of Ceremonies at the International Pinot Noir Celebration. The pair hatch a plan to lease a handicapped-equipped van, hire a pot-smoking caretaker, and take off to the Willamette Valley on their way to Wisconsin. The director of Sideways, Alexander Payne, and producer, Michael London, are seriously considering a movie based on Vertical.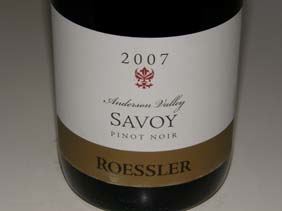 Hall Wines Acquires Majority Interest in Roessler Kathryn and Craig Hall, proprietors of the 35,000 case Hall Wines in Napa Valley, has acquired a large interest in the 7,000 case Roessler Cellars which specializes in Pinot Noir and Chardonnay. Owner Roger Roessler will retain partial ownership and will be involved in the promotion of the label. Roger Roessler, along with his brother Richard, are focusing on their own R2 umbrella of wines including Pinot Noir, Chardonnay and Rhone varieties that are reasonably priced and sourced from Roessler's estate vineyard, other vineyards and purchased bulk wine. The Roessler wines, which have been produced at Carneros Vintners, will now be made at Hall's St. Helena winery. The R2 wines will continue to be crafted at Carneros Vintners. A Black Pine Pinot Noir has already been released as part of the R2 lineup. Roessler winemaker Scott Shapely will consult initially with Hall's winemaker Steve Leveque on the 2010 vintage at Roessler.
Latest Figures The Department of Food and Agriculture reports that 90 percent of the wine made in the United States originates in California, which grows 3 million tons of grapes yearly and produces more than 2.5 billion bottles of wine. Washington state is the country's second biggest producer of wine. California is the fourth leading wine producer in the world behind France, Italy and Spain. Although Napa Valley is regarded as the most well known of California wine making regions, it produces less than 5% of all the wines made in California, but accounts for more than 30% of dollar sales of California wines. There are about 3,000 wineries in California and 4,600 wine-grape growers. More than 117 varieties of wine grapes are grown in California. By volume, Chardonnay is the clear leader, followed by Cabernet Sauvignon, Merlot, White Zinfandel and Sauvignon Blanc. Wine grapes are grown in 48 out of the 58 counties in California.
US Monitoring Pinot Noir from the Languedoc The TTB has enacted new restrictions that require importers and wholesalers in the US to obtain a declaration from the French government that the wine has been produced within French appellation rules. The TTB also plans to scrutinize the marketing of mislabeled Pinot Noir in the US.
Los Gatos-Saratoga Wine Trail Five historic Santa Cruz Mountains wineries have joined to attract tourists and wine enthusiasts to the Los Gatos-Saratoga region. The Wine Trail is 12 miles in length and includes Fleming Jenkins Vineyards & Winery (owned by Dr. Greg Jenkins and spouse Peggy Fleming, an Olympic Gold Medalist), Testarossa Winery (the oldest continuously operating winery in the San Francisco Bay Area), Cinnabar Winery, Cooper-Garrod Estate Vineyards (owned by former NASA test pilot George Cooper and located in the historic Fruit House that was built in 1922), and Savannah-Chanelle Vineyards (set in a landmark winery among the redwoods overlooking Saratoga village). Visit www.lgswinetrail for information.
Too Lazy to Pull Out the Cork? The new Metrokane Electric Rabbit Corkscrew has a recessed spiral that fits neatly over a wine bottle and is compact in design. The illuminated LCD screen shows how many corks you can pull before recharging. Pulls all types of corks, even synthetic plastic ones. Includes a foil cutter and AC charger. No base required for charging. Great Christmas gift. $50. Visit www.metrokane.com for information.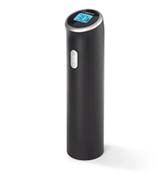 New Pest in Vineyards: Pinot-Loving Baboons A new threat to South African vineyards are groups of wild Cape Baboons which have taken a liking to Pinot Noir and other grapes. Reportedly they prefer Pinot Noir over Merlot and Cabernet Sauvignon. The primates have been driven from their natural habitat by fires and are able to consume up to 1,300 pounds of grapes a day. The problem has been difficult to manage as baboons have protected status.
Increasing Cork Closures in the US Premium wineries in the United States are increasingly turning to cork closures according to a survey released in September 2010 by the Cork Quality Counsel and based on data from A.C. Nielsen. Of the top 100 top selling brands priced at over $6, 72 use cork closures, an increase of 7.5 percent during the preceding five months. Cork closures showed an average annual sales increase of 10.2 percent, compared to annual growth of 3.7 percent for alternative closures. "100% Cork," a campaign to educate U.S. wine consumers about the benefits of cork closures and is funded by the Portuguese Cork Association and the Cork Quality Council, released the sales figures
Ravenous Birds Feasting on Pinot Noir in Oregon The late harvest in Oregon has led to an increased threat from flocks of birds, and, according to OregonLive.com, between 5 and 50 percent of growers' crops will be eaten before harvest ends this year. Ripening was pushed back by two to three weeks by a damp spring and cool summer. Birds include starlings, jays, robins, cedar waxwings and flickers. Deterrents used with mixed effect are propane cannons, automated noise makers, shotguns, field hands banging trash can lids, flashy reflective tape, and of course, netting which is not currently in widespread use in Oregon.
Lompoc City Council Approves Tasting Rooms in "Wine Ghetto" The Lompoc City council amending the zoning ordinance and now allow tasting rooms in the Sobhani Industrial Park known affectionately as the Lompoc Wine Ghetto. The 85,000-square-foot industrial park is nearly full now with wineries and tasting rooms including Jalama, Flying Goat, Ampelos Cellars/Chien Wines, Fiddlehead Cellars, La Vie Vineyards, Loring Cellars, New Vineland/Piedrasassi, Nicolaysen Family Vineyard, Palmina, Samsara Wine Co., Zotovich, and the group tasting room known as Taste of Santa Rita Hills.
Moderate Drinking Lowers Risk of Sudden Cardiac Death in Women Researchers reported in the journal Heart Rhythm that "light to moderate alcohol intake (one to two alcoholic beverages daily) make be considered part of a healthy lifestyle for overall chronic disease prevention including the prevention of sudden cardiac death." Women who consumed one to two alcoholic drinks (4 to 8 ounces) a day were also shown to be 60 percent less likely to develop fatal heart disease and had a lower risk of suffering a heart attack. No difference was found among the different types of alcoholic drinks. The researchers noted that the findings may in part reflect a healthy lifestyle that women who drink moderately enjoy and not totally attributable to the benefit of alcohol. Past research has shown that men who drank light to moderate amounts of alcohol also showed the least amount of risk for sudden cardiac death.
Tasting 2008 Oregon Pinot Noir Podcast on Grape Radio Join the Grape Radio crew as we taste five top 2008 Oregon Pinot Noirs and discuss the wonderful 2008 vintage for Pinot Noir in Oregon. The program includes 16 questions on Oregon Pinot Noir to test your Noiregon IQ. Visit www.graperadio.com.
Small Vines Harvest 2010 Video Check out the video to watch the harvest of high-density Pinot Noir plantings farmed by Small Vines Wines. Owner, farmer and winemaker Paul Sloan stars in this video from the Russian River Valley. If you are in the area, Paul and Kathryn Sloan are having an intimate winemaker dinner for only ten guests on November 18, with a special multi-course meal and a rare tasting of Small Vines Wines library wines at Michelin 2 star restaurant Cyrus in Healdsburg. Visit www.smallvines.com/blog.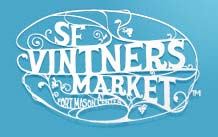 San Francisco Vintners Market - Harvest in the City On Saturday, November 20 and Sunday, November 21 at Fort Mason Center, this event will feature wineries from all over California plus imported wines from around the world. This is the first of its kind wine tasting experience where you can taste wines from over 200 wineries, and buy the wine you like on the spot. Barrel samples and library wines will be available for tasting as well. Admission is $40 in advance ($80 to access reserve wines priced at $50 per bottle and higher). A trade tasting will precede both public tastings. Visit www.sfvintnersmarket.eventbrite.com for information and tickets.
Raptor Ridge Winery Opening A new permanent production facility and tasting room has opened in Newberg, Oregon in the Chehalem Mountains. The Raptor Ridge Winery is surrounded by its estate vineyard (18 acres, mostly Pinot Noir) and has breathtaking views of Mount Hood, Adams and St. Helens. Raptor Ridge was founded in 1995 by winemaker Scott Shull, with early vintages crafted in a renovated horse barn next to his home. As the business expanded, wine production was conducted off property at a number of shared winery spaces. The luxury of a permanent winery home has now been realized.The new tasting room at 18700 SW Hillsboro Hwy has an innovative "Apothecary Station," which allows guests to educate their olfactory senses by sniffing samples of key aromas in wine. Tasting room hours are seasonal with tours available by appointment. The phone is 503-628-8463 and website is www.raptorridgewinery.com.