Pinot Briefs —Newsletter 8.26
Hong Kong Falling in Love with Burgundy As reported in www.wines-info.com, there is increasing demand for fine Burgundy in the Hong Kong marketplace, spelling doom for finding good value in wines from this region after the 2009 vintage. Burgundy's appeal is its attractiveness when younger compared to Bordeaux. Most interest is centered on Domaine de la Romanée-Conti and Domaine Leroy at present, but the demand for Burgundy should become more broad-based in time. Rhone and Italian wines may become increasingly favored in the Far East as well.
"Flights and Bites" Wine Weekend in Santa Maria Valley On December 4 and 5, Santa Maria Valley wine country will have a food and wine pairing passport weekend. On Saturday, December 4, participants travel to four wineries (Costa de Oro, Kenneth Volk Vineyards, Riverbench Winery and Core Wines) to sample wines paired with food. On Sunday, December 5, other Santa Maria Valley wineries will have special Open Houses. Special lodging rates are available at the historic Santa Maria Inn, Rodeway Inn and Radisson Hotel. Tickets ($25) are available at www.shop.smvwines.com.

VineStories.com After living and working in Los Angeles for 20 years, Bob Wittenberg and Jacqueline DiBernardo have moved to Portland, Oregon and started a small video production company that merges their interest in small production wineries (particularly Pinot Noir producers) with their background in writing and directing. The videos are mini-documentary conversations with winemakers, intended to be both educational and entertaining. Wineries featured so far in Oregon include Amalie Robert Estate, Cameron Winery, Coelho Winery, Daedalus Cellars, Sineann and Wy'East Vineyards. California and Washington wineries are also featured. Visit www.vinestories.com.
Robert Parker Still Shut Out of Vintners Hall of Fame The excellent wine blog, "The Wine Curmudgeon," reports that Robert Parker has been nominated for inclusion in the Vintners Hall of Fame the past two years, but has not received enough affirmative votes. Joel Peterson of Ravenswood, Vernon Singleton of the University of California at Davis, and Bob Trinchero of Sutter Home Winery and Trichero Napa Valley were inducted this year. Richard Graff and August Sebastiani, both deceased, were elected as pioneers. Since many of the people who vote are wine writers, some believe Parker has been excluded because of jealousy. The curmudgeon remarks, "Parker was an American who took wine seriously. When he started writing about wine in the late 1970s, there weren't many who did. That, by itself, is almost enough to earn him induction. His success made wine writing a legitimate profession in this country." Check out The Wine Curmudeon at www.winecurmudgeon.com.
Nothing Like Old Burgundy There is no wine experience comparable to opening an old, well-cellared bottle of Burgundy and finding it drinks beautifully. I don't have much old Burgundy in my cellar so when I open one it is a cause for anticipatory glee. I recently had a bottle of 1976 Domaine Grivelet Chambolle Musigny Les Amoureuses. The label showed its age but the fill was still generous. As the blackened and gnarled cork was pulled, and the wine was poured, the hair stood up on the back of my neck. After all, this wine came from the year I began the private practice of ophthalmology nearly 45 years ago. I thought: How many people on Planet Earth have drank this rare wine recently? The wine did not disappoint. The old bouquet was lively and fruity, the wine had backbone and marvelous layers of flavor, holding up beautifully throughout the meal. Great wine is about memories and this experience will be with me forever.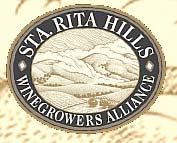 Sta. Rita Hills Winegrowers Alliance Open House & Passport Event "Holiday in the Hills" will be held December 3rd, 4th and 5th, 2010. Alliance members Cargasacchi, Ken Brown, Dierberg, Dragonette Cellars, Fiddlehead Cellars, Flying Goat, Gypsy Canyon, Jalama Wines, Loring Wine Company, Moretti Wines, Pali Wine Company, Prodigal and Zotovish, among others, will be participating in a complimentary Alliance passport event as their holiday gift to wine lovers. When five wineries are visited and the passport stamped, you will be entered in a drawing with winners eligible to purchase a mixed case of Sta. Rita Hills wines for a penny. For information and to download the passport, visit www.winecountryholiday.com.