Wine Books to Savor and to Gift
Vertical Rex Pickett's follow-up novel to his novel and film Sideways. Miles and Jack are back seven years later and headed on a journey that takes them to the International Pinot Noir Celebration in Oregon where Miles is the master of ceremonies. As good as the movie Sideways was (grossing $250 million), I enjoyed the book more and I plan to read Vertical over the holidays with a glass of great Pinot in hand, well before the proposed movie debuts. Buy the book at www.verticalthenovel.com (softcover, $15 including shipping).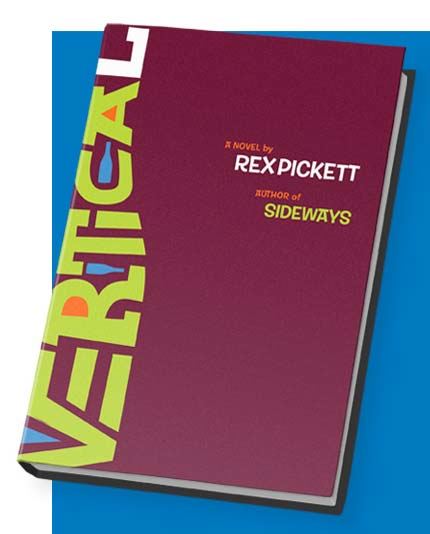 The Pearl of the Côte The Great Wines of Vosne-Romanée Allen Meadows is a highly respected authority on Burgundy whose many years of scholarly devotion to the region have culminated in this highly acclaimed work. This very special 350 page book explores the most legendary region in Burgundy, covering the fascinating history and the terroir of each of Vosne's grands and premier crus, brought to life with original modern maps, creative art work and beautiful photography. This is the ultimate gift for a Burgundy lover. Buy the book at www.burghoundbooks.com (hardcover, $59.99).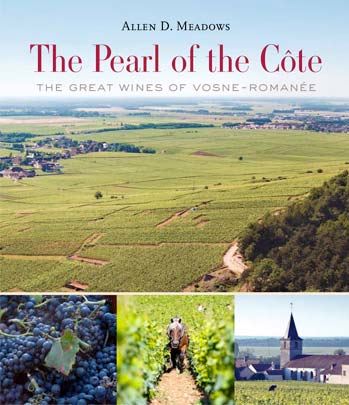 Inside Burgundy 30-year Burgundy resident and Master of Wine Jasper Morris has published a 656 page tome that is the definitive reference work on the vineyards, wines and producers of Burgundy. It is the most accurate and up to date work of its kind ever. Currently, it is not released in the United States (release is scheduled for next year), but can be ordered directly from the UK at www.bbr.com or the Athenaeum bookstore in Beaune at www.athenaeumfr.com. (hardcover, $84).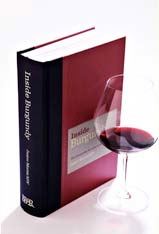 The Art and Design of Contemporary Wine Labels The author, Tanya Scholes, is a floral designer who worked in the advertising and design industry for years and gained an appreciation for graphic design, typography, photography, branding and packaging. Her beautiful 288 page 8.5" x 11" book is an illustrated survey of the labels produced by over two hundred international wineries. Interviews with winemakers and designers reveal the stories behind the four hundred labels included in the book. A history of label design is included as well. Several well-known North American Pinot Noir producers have labels featured including Antica Terra, Big Table Farm, Eric Kent Wine Cellars, Longboard Vineyards, Radio-Coteau, Red Car Wine, Road 31 Wine Co., Sine Qua Non, and Van Duzer Vineyards. Curiously, no Burgundy labels are included. Buy from www.santamonicapress.com (hardcover, $45).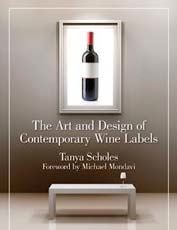 Wine Tasting Uncorked: Guided Tasting Courses and Tips Written by Michael Schuster, this is a series of cards that the wine novice will find very useful. The cards provide the basics of how to taste, observe, describe, evaluate and enjoy wine. The different major wine varietals are detailed. Tasting techniques are reviewed and a glossary of wine tasting terms is provided to learn and use. At the end, a series of cards detail a "Do-It-Yourself" wine tasting course that allows one to practice all the tasting techniques learned. The package is informative, succinct, unpretentious and practical. This is a great gift for your brother-in- law who seems to be stuck on Trader Joe's Two Buck Chuck. Order from www.amazon.com or any book retailer (2010, $14.99).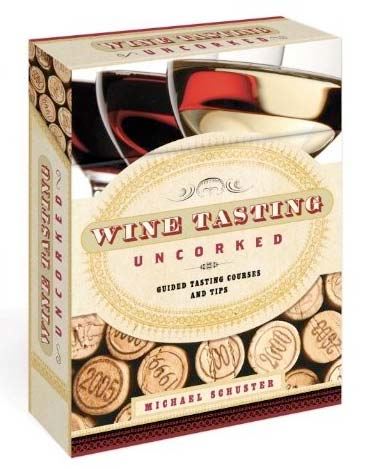 Still more great wine books to recommend that are widely available in the retail marketplace.
Pacific Pinot Noir: A Comprehensive Winery Guide for Consumers and Connoisseurs John Winthrop Haeger, University of California Press, 2008.
Passion for Pinot: A Journey Through America's Pinot Noir Country Written by Jordan McKay, photography by Robert Holmes and Andrea Johnson, Ten Speed Press, 2009.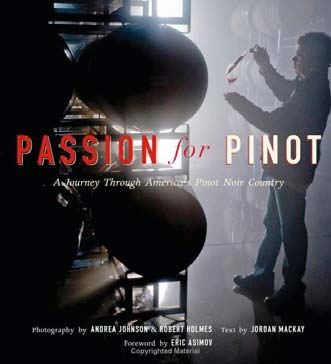 Wine Atlas of New Zealand Michael Cooper and John McDermott, Andrews McMeel Publishing, 2nd Edition, 2010.
Essential Wines and Wineries of the Pacific Northwest Cole Danehower, photography by Andrea Johnson, Timber Press, 2010.

A wonderful wine magazine for the serious wine enthusiast is The World of Fine Wine published in the UK. Some of the world's greatest wine writers including Jancis Robinson MW, Andrew Jefford, Clive Coates MW, Michel Bettane, and Serena Sutcliffe MW contribute articles in this lavishly illustrated magazine that has been awarded the title of World's Best Wine Magazine. I eagerly look forward to each quarterly issue when I can spend hours relaxing with a glass of wine and read in depth journalism of unmatched quality. It is like receiving a book every three months as each issue is well over 200 pages. Visit www.finewinemag.com for a sample of the editorial content, complimentary article downloads, index of past content and a weekly blog. Distribution in the United States is limited so best to subscribe ($169 for one year 4-issue subscription including shipping). Gift subscriptions are available.