Report From the Front Lines: 2011 Pinot Paradise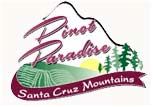 I attended the recent Pinot Paradise event sponsored by the Santa Cruz Mountains Winegrowers. The 7th Annual celebration of Pinot Noir in the Santa Cruz Mountains consisted of three parts held over two days: Saturday Pathway to Pinot Paradise open houses at participating wineries, a Sunday morning Technical Session, and a Sunday afternoon walk around tasting billed as Grand Cruz, the latter two at Villa Ragusa in Cambell.
This year's Technical Session featured Dr. Roger Boulton, Professor and Chair of the Enology Department of Viticulture and Enology, Agriculture and Environmental Sciences at University of California at Davis and Greg La Follette, an international vineyard and winemaking consultant and owner of La Follette Winery. The subject of the session was "The Santa Cruz Mountains Acid Test," a discussion of the origin and influence of natural acidity in wine from a winemaking and viticultural perspective.
Dr. Boulton's main comments are summarized here. The acidity in wine consists primarily of tartaric acid with lesser amounts of malic acid, lactic acid (after MLF), and traces of citric acid and succinic acid (during fermentation). The pH of a wine is a measure of how acidic or alkaline a solution is and relates to the concentration of hydrogen ions in solution: the number is inversely related to acidity with a low pH an indicator of high acidity. This is a critical measurement during winemaking and ideally should be below 3.60 for sulfur dioxide to be effective during the winemaking process. A higher pH will reduce the effectiveness of sulfur dioxide and increase the chance of Brettanomyces growth. Titratable acidity (TA) produces the acid sensation in the mouth and is most critical for mouth feel. pH and TA values do not run parallel. A wine can have a high pH and low TA or vice versa.
Greg La Follette, respectfully called "Mr. Science of Pinot Noir," threw out a number of pearls. He emphasized the importance of the timing of vine leaf pulling and where on the vine the leaves are discarded. La Follette said that the single most important decision in a vineyard is when to begin irrigation. ideally, a little water deficit is achieved before irrigation. Proper irrigation management leads to earlier physiologic ripening, better tannin ripeness, better color and improved acid balance. That said, don't want to overstress the vines. He is an advocate of cane pruning and arching the vine cane. Chewing on seeds and stalks is critical to him for evaluating grape maturity. He also checks the aromatics of the stems and if he finds Christmas spice, he adds stems back underneath the de-stemmed fruit in the fermenter. In the winery, La Follette is a fan of halved milk tanks because the cap is very thin and punch downs are much easier. He is a firm believer in barrel aging Chardonnay and Pinot Noir but he is not a fan of 100% new oak, arguing that the only thing all that oak does is impart oak flavor to the wine. La Follette opposes fining wines as it can strip a wine's body and aromas and there are huge potential risks. The decision to fine will depend on the vineyard. Final message: there is no substitute for knowing your vineyard.
Several Santa Cruz Mountains Pinot Noirs were presented by their winemakers and some brief impressions follow.
Thomas Fogarty Winery
Nathan Kandler who has been the Associate Winemaker at Thomas Fogarty since 2004 presented the wines from this winery located in the Skyline subdivision of the Santa Cruz Mountains. The estate vines are now 30 years old.
2008 Thomas Fogarty Windy Hill Santa Cruz Mountains Pinot Noir pH 3.8, TA 0.50. Located at just under 2000 feet above sea level with a windy exposure. Cane pruned, 8' x10' spacing, 2.5 acres, Martini and Bruce selections. 33% whole cluster, native yeast fermentation, aged in 50% new French oak, 18 months elevage. Darkly fruited with generous plum flavor finishing long.
2008 Thomas Fogarty Rapley Trail Santa Cruz Mountains Pinot Noir pH 3.7, TA 0.45. Located at 1,650 feet above sea level, 200 yards from Windy Hill. Martini clone on AXR1. Picked earlier than Windy Hill. Striking, very expressive aromatics, softer tannins, less earthy and concentrated, more appealing for me.

Burrell School Vineyards
Owner and winemaker Dave Moulton presented his wines. The estate vineyard was planted in 1990 and 1991 and the winery was bonded in 1992. 3 acres of Pinot Noir, 115, 667 and 777. Dry-farmed since 2000. Located at 1,600 feet with full sun exposure. Cordon trained, yields of 2 tons per acre. Pinot Noirs are inoculated for primary and secondary fermentations and aged 18 months in 60% new French oak barrels.
2007 Burrell School Vineyards Estate Santa Cruz Mountains Pinot Noir 14.1% alc., pH 3.49, TA 0.68. Aromatic with a floral bent. Smoky and earthy with fruit flavors of plums and cassis. Smoothly textured with a generous fruit-endowed finish.
2008 Burrell School Vineyards Estate Santa Cruz Mountains Pinot Noir 14.3% alc., pH 3.52, TA 0.67. Flavors of plums and black grapes, well-oaked with substantial tannins and bright acidity. Needs time.

Santa Cruz Mountain Vineyard
Owner and winemaker Jeff Emery has been making wine since 1979 and spent 25 years working with Ken Burnap, the founder of Santa Cruz Mountain Vineyard, who arrived in the Santa Cruz Mountains in 1968. Jeff's first vintage with Burnap was 1975. Jeff's goal after Ken retired was to improve the approachability of the wines but retain their age ability, something Burnap's older wines did not have. Jeff has a library of wines to call on and at this year's Pinot Paradise, was releasing the 2001 Estate Reserve. He emphasized the importance of holding wines back so you can learn about the vineyard source and the age ability of the resulting wines. The estate vineyard is dry farmed. Native fermentations are used with low new oak elevage. No acid additions are necessary.
2001 Santa Cruz Mountain Vineyard Estate Reserve Santa Cruz Mountains Pinot Noir12.5% alc., pH 3.20, TA 0.64. "Burgundian" styled. Rustic, slightly tart fruit flavors with dry leaf accent. Substantial tannin and zingy acidity. Needs even more time.
2004 Santa Cruz Mountain Vineyard Reserve Santa Cruz Mountains Pinot Noir 14.2% alc., pH 3.48. Branciforte and Bailey vineyards combined with Estate fruit. Dijon clones. Aged in French and Hungarian oak. Much more approachable displaying upfront fruit and a more flashy style. Aromas of mixed Pinot fruits, tobacco and leaf. Medium-weight core of red and black fruits with restrained tannins.

Windy Oaks Winery & Vineyards
Owner and winemaker Jim Schultze planted his estate vineyard in 1996 and 1997 in Corralitos. He know farms two other estate vineyards for a total of 26 acres of Pinot Noir. The home vineyard is 14 acres of Pinot Noir and 1 acre of Chardonnay. Jim learned his winemaking in Australia as well as Burgundy. He usually uses 30% whole cluster but has pushed the amount in recent years to even 100%. Fermentations in 1-ton bins are very slow because the winery site is quite cold, lasting 30 to 40, even 50 days.
2008 Windy Oaks Henry's Block Santa Cruz Mountains Pinot Noir 14.3% alc., VA 0.67. 8-day cold soak, 50% native fermentation, 34-39 day fermentation, aged 22 months in 50% new French oak barrels, unfined and unfiltered. Wädenswil clone. Delicious array of red fruits with an appealing touch of spice and anise. Beautifully balanced. A great Pinot is rarely seen from this clone as a stand-alone in California, but it works in this terroir. Jim feels it is the most terroir-driven wine in his lineup.
It is not easy getting your arms around the Santa Cruz Mountains region, for it spreads over 380,000 acres in three counties: Santa Cruz County to the West, Santa Clara County to the East, and San Mateo County to the North. It is a scenic, but lengthy, two hour drive from the northern end at Half Moon Bay to the southern end at Mount Madonna north of Gilroy. The wineries are tucked into nooks and crannies and well hidden in the mountainous terrain, often at the end of one lane, circuitous roads. County regulations prevent prohibit signage on major highways directing you to the wineries, GPS signals are unreliable in many areas, and cell phones can be worthless. The challenges of navigating to the wineries is offset by the beautiful landscape and lack of traffic. The Santa Cruz Mountains is one of the few remaining California wine regions where you will never see a limousine and tasting room staffs are very appreciative of your efforts to seek them out. It is this relative isolation that has kept the Santa Cruz Mountains from becoming a popular wine tourist region, but the locals are fine with that. The region retains its eccentric charm and the Bohemian folks who favor the other crop you can smoke rather than the one you can drink may disdain visitors, but the wine populace is more than welcoming.
The Santa Cruz Mountains Viticulural Appellation was federally approved in 1981 and was one of the first appellations to be defined by geophysical, altitudinal and climatic factors. The eastern and western boundaries are defined by elevation, including mountainous land above 400 feet on the western side, and from 400 to 800 feet on the eastern side. The squiggly outline of the Santa Cruz Mountains appellation reflects the fog line that surrounds the mountains.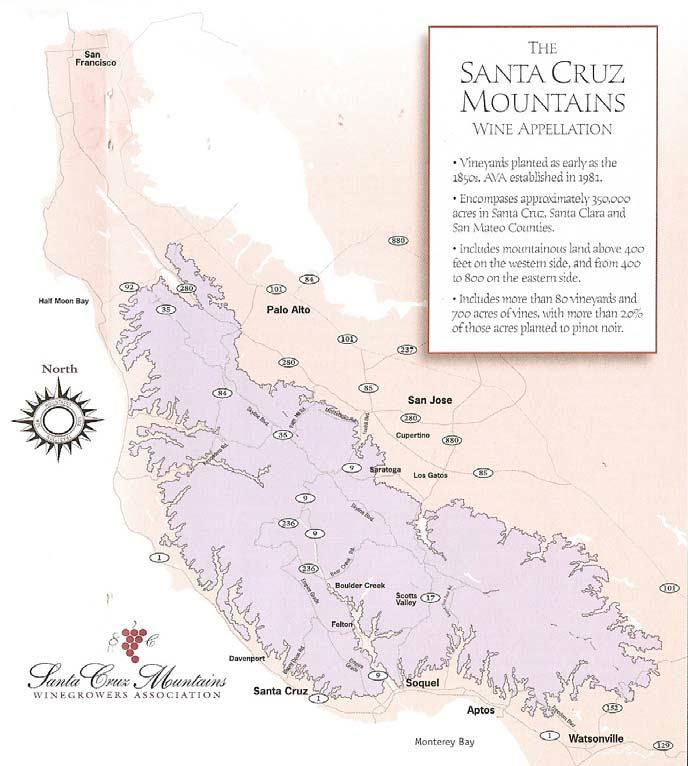 There are under 1,000 acres of Pinot Noir in the appellation, most of it composed of 1 to 20-acre plantings on moderately steep hillsides on the western mountain ridges above Monterey Bay and the fog line. Located at elevations of 400 to 2,600 feet, most vineyards are exposed to warm days, cool nights, morning coastal fog, and soft marine breezes in the afternoons. There are at least 90 wineries in the Santa Cruz Mount appellation, over half of which produce Pinot Noir. Because of the limited acreage, some Santa Cruz Mountain wineries source grapes from outside the appellation, but it is the Santa Cruz Mountain fruit that is most prized and produces the distinctive mountain-grown Pinot Noirs that have made the region famous.
The Pinot Noir vineyards in the Santa Cruz Mountains have been grouped into six sub-regions and include Skyline, Summit Road, Coastal Foothills, Ben Lomond Mountains, Saratoga/Los Gatos, and Corralitos/ Pleasant Valley. Each of the sub-regions have different climatic influences and extensive tastings have shown each sub-region to have distinctive aromatic and flavor profiles.
The quality of the Pinot Noir grapes grown in the Santa Cruz Mountains appellation is unquestioned, but it has taken the efforts of experienced vineyard consultants such as Prudy Foxx and Greg Stokes to bring viticultural practices into the modern age. Irrigation water is very limited or nonexistent, birds, deer and gophers are ever present, top soil is poor in many sites, skilled labor is hard to find, and disease pressure, particularly downy mildew, powdery mildew and botrytis is a constant threat.
Santa Cruz Mountains Pinot Noir is known for two highly desirable features: acidity and minerality. The wines often offer lovely aromatics, moderately lush red and dark fruit flavors, good tannic structure, and impressive age ability. Despite the potential for greatness, the quality of Pinot Noir produced in the Santa Cruz Mountains remains variable and is frankly disappointing in some cases. Unfortunately some of the best and most admired producers in the region do not participate in Pinot Paradise for various reasons so the event does not offer a complete picture of the region's bounty. This year, Clos de Tech, David Bruce, McHenry, Rhys Vineyards, Salamandre, Testarrosa, Trout Gulch Vineyards and Varner were among those absent. This year, 44 wineries did participate and though I was not able to taste every winery's offerings, I managed to sample a majority, and presented here are wineries and wines that particularly impressed me.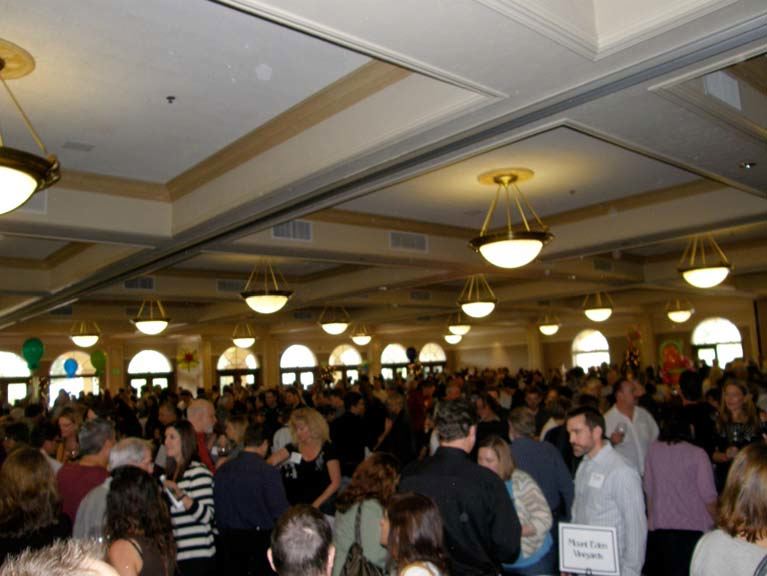 Alfaro Family Vineyards: 2008 "A" Estate Pinot Noir ($25) and 2007 Lindsay Page Vineyard Estate ($40). Richard Alfaro has upped his whole cluster additions and added whole berry fermentations beginning in 2008. Located in the Corralitos/Pleasant Valley sub-region. www.alfarowine.com.
Big Basin Vineyards: 2008 Woodruff Family Vineyard (only 70 cases). A charming wine with appealing demure red cherry flavors. Three single-vineyard Santa Cruz Mountains Pinot Noirs are sourced from vineyards in the cool Corralitos region and fermented whole berry and whole cluster with native yeasts. A very promising new producer. www.bigbasinvineyards.com. Tasting room in Saratoga.
Black Ridge Vineyards: 2008 Estate Pinot Noir ($39) showed very pretty fruit with bright acidity and complimentary smoky oak. A very appealing wine that has won considerable well-deserved praise in the wine press. Tasting room in Los Gatos open the third weekend of each month. www.blackridgevineyards.com.
Clos Tita Winery: Now in its fifteenth year producing small lots of estate and sourced Santa Cruz Mountains Pinot Noir, owner and winemaker David Estrada produces terroir-driven and age worthy wines that really are a regional treasure. The 2007 Santa Cruz Mountains Cuvee consisting of 85% Branciforte Vineyard fruit (nonirrigated Dijon vines) was outstanding with very forward aromas and flavors. The 2007 Estate Pinot Noir, made from five non-irrigated clones planted in a 1-acre estate vineyard, is more focused and serious, displaying an array of dark fruits wrapped in well-honed tannins and showing impressive earthy character. The wines are not rushed to the marketplace and are hard to find as they are crafted in tiny lots (only 75-100 cases of Estate Pinot Noir annually), but worth the search. www.clos-tita.com.
Hallcrest Vineyards: Owner and winemaker John Schumacher crafts a number of Santa Cruz Mountains Pinot Noirs from sources scattered throughout the appellation. 2006 Vista Del Mare Vineyard Pinot Noir offers lovely aromatics, moderately discrete black plum and blackberry flavors, with a well managed tannic backbone and bright acidity. Tasting room open daily. www.hallcrestvineyards.com.
Heart O' The Mountain: This historic estate was first established in 1881 and was once owned by the famous director Alfred Hitchcock. This producer offers small lots of estate grown Pinot Noir crafted in a well-oaked, concentrated, voluptuous style. One of the most popular booths at the tasting. The 2007 Estate Pinot Noir is darkly colored, packed and stacked with dark red and black fruits, assuming a spicy and oaky underpinning. The 2008 Estate Pinot Noir is still unevolved with plenty of tannin and oak on the mid palate and at 15.2% alcohol, has plenty of sweetness. For those who like their Pinots big.
Kings Mountain Vineyards A real discovery for me as I had never tasted the wines from this tiny winery located in the town of Woodside close to my alma mater. The vineyard was planted in 1992 on a private estate dating to the late 1800s and is just over 1 acre in size. The 2002 Estate Pinot Noir was alive and fresh with plenty of juicy fruit, accents of savory herbs and subtle oak and admirable balance. Still available from the winery. The 2007 Estate Pinot Noir was similarly styled and flavored, a bit crisper and brighter. www.kingsmountainvineyards.com. Not open to the public.
Mount Eden Vineyards: A historic winery that has had noted winemaker Jeffrey Patterson at the helm for many years. The Pinot Noirs and Chardonnays are consistently stunning examples of Santa Cruz Mountains terroir, always well-mannered, well-composed, and beautifully balanced for long-term aging. Mount Eden's lineage of estate bottled Chardonnay and Pinot Noir is the longest in California. I have tasted the 2008 Estate Pinot Noir many times, given it my highest accolades in my reviews, and snatched two signed magnums that were offered at the event's auction. A surprise was the 2009 Domaine Eden Pinot Noir sourced from the old Cinnabar Winery vineyard now owned by Mount Eden. A more forward, early drinking wine ($35), it shows good breeding, very tasty raspberry fruit and welcoming finesse. Unreleased. www.mounteden.com. Tastings in San Francisco at Press Club, none at the winery.
Nicholson Vineyards & Winery: Established in 2004 and located in Pleasant Valley. 1,200 cases of Pinot Noir and Chardonnay and a few other varietals are produced annually. The 2008 Estate Brooks' Block (100 cases, $30) and 2008 Estate Reserve (50 cases, $39) were both poured. The wines are built for aging, but display enough fruit and structure to impress now. The Reserve is the most unevolved with oak currently trumping the fruit. www.nicholsonvineyards.com.
Odonata Wines: A boutique family winery making small lots of multiple varietals with an emphasis on Rhone wines. Owner and winemaker Dennis Hoey is the production manager for Santa Cruz Mountain Vineyard. The 2009 Domani Vineyard Pinot Noir (70 cases) is a distinctive and thoroughly enjoyable Pinot with hi-tone aromatics and plenty of sweet, juicy fruit. Dennis was also pouring a 2009 Top Black Vineyard Pinot Noir (20 cases) from a vineyard located in the Vine Hill sub-region that was impressive as well. www.odonatawines.com.
Pleasant Valley Vineyards: see reviews under "More Sips of Pinot Noir" in this issue.
Silver Mountain Vineyards: Pinot Noirs crafted by the team of owner and winemaker Jerold O'Brien and winemaker Tony Craig. The 2007 Muns Vineyard Pinot Noir has been reviewed and tasted on several occasions and is a recommended example of a mountain Pinot Noir imbued with bright acidity and minerality. www.silvermtn.com. There are gorgeous views from this estate that is open by appointment.
Sonnet Wine Cellars: Both the 2007 and 2008 Muns Vineyard Pinot Noirs were poured and both are very good wines with admirable balance and refreshing finishing punch. Winemaker Tony Craig is a veteran winemaker in the Santa Cruz Mountains, having developed his skills for many years at David Bruce. www.sonnetwinecellars.com.
The Mountain Winery: Located on the site where Paul Masson once hosted luxurious parties and made his famous wines. The estate vineyards have been planted to Pinot Noir and Chardonnay under the direction of Jeffrey Patterson of Mount Eden who also crafts the wines. The vineyard was planted in 2004 to Dijon clones 777 and 828, and Swan and Calera selections. The 2008 Estate Reserve Pinot Noir (13.9% alc., 323 cases, $45) is primarily made from Calera selection. Although slightly on the ripe side, this wine had charming finesse and ready drinkability.
Thomas Fogarty Winery & Vineyards: Founded by inventor and physician Thomas Fogarty MD and winemaker Michael Martella in 1978. Located in the Skyline sub-region, this producer offers a variety of premium wines, including Estate Pinot Noirs and a Santa Cruz Mountains AVA blend. See notes under Technical Session. Tasting room open daily with magnificent views of Silicon Valley. www.fogartywinery.com.
Vine Hill Winery: Located on the site of the historic Jarvis Union Vineyard in the Vine Hill District, first established in the late 1800s. The estate vineyard, managed by Rachel Ormes, has the coveted CCOF Organic Certification. The winemaker is Sal Godinez. The 2008 Sea Change Pinot Noir ($39) is soft, smooth and fruity, offering easy drinkability. The 2007 Cumbre of Vine Hill Raffaelli Vineyard Pinot Noir is more seriously structured, with more tannin, more savory nuances and more oak treatment. Check the website for winery openings at www.vinehillwinery.com.
Windy Oaks Estate Vineyards & Winery: In addition to his estate vineyard, Jim Schultze is now farming the nearby Hartman Vineyard consisting of young vines and including heritages clones, 115, 777 and 943. The 2008 Estate 100% Wild Yeast Pinot Noir (133 cases) is light in color, soft, spicy and exotic on the palate with stunning aromatic interest. The 2008 Estate Henry's Block was noted in the Technical Session review. The 2008 Estate Reserve, which has just been released, is still young and backward. The 2006 Special Burgundy Clone bottling, which I adore, has just been released as well. Tasting by appointment or Friday and Saturday afternoons April through September. One of Santa Cruz Mountains premier Pinot Noir producers. www.windyoakestate.com. Note: I spent some time chatting with Jim and he told me something that is worth passing along. It is well promoted in the Pinot Noir world that dropping fruit to reduce yields hastens ripening of the remaining fruit and improves the quality of the remaining grapes. Jim has found that it is not necessary or even advisable to drop fruit if the vine is in balance and the canopy can support the fruit load. He feels this is a generalization that simply is not founded.
Each year at the Grand Cruz Tasting, a jeroboam of Pinot Noir is auctioned, composed of a cuvée from all participating 44 wineries. I tasted the wine and although not distinctive as one would expect, it offered a solid drinking experience. A fun idea that adds to the celebratory tone of the event.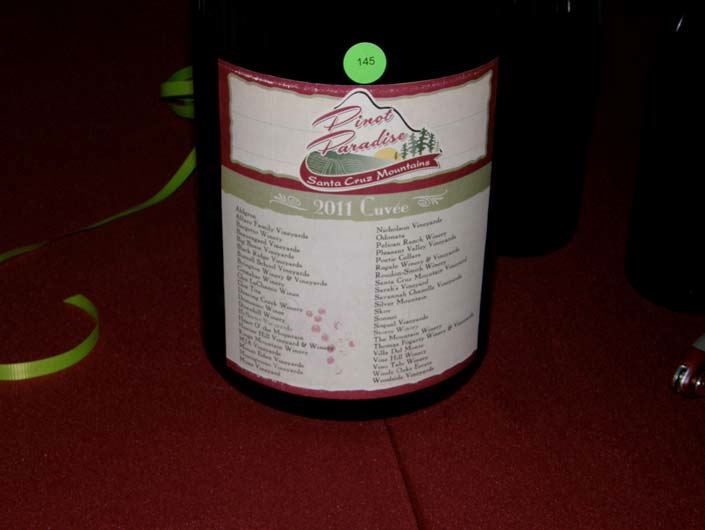 The Santa Cruz Mountains Winegrowers Association next event is the Spring Wine Passport, April 16, 2011. Passport occurs four times each year allowing wine enthusiasts to visit wineries not normally open to the public. Another event, the Santa Cruz Mountains Wine Express at Roaring Camp Railroad is May 15, 2011 which includes over 70 wineries, great food, music, and a train ride through the Santa Cruz Mountains (kids and dogs welcome). Visit www.scmwa.com for more information.