Pinot Briefs —Newsletter 9.3
Quail's Gate Expands to California Quail's Gate Estate Winery, a noted producer of Pinot Noir in West Kelowna, British Columbia, is entering into a partnership in the Napa Valley to expand the family holdings according to the Vancouver Sun (February 1, 1012). The new venture, Plume Winery, will be owned by the Quail's Gate Estate Winery's family and Daniel Zepponi, the former president of Mission Hill Family Estate. The winery is producing Cabernet Sauvignon and is not linked to the Quail's Gate brand. Zepponi has worked with a number of wineries including Domaine Chandon, Beringer and the Foster's Group of wine brands. The owners of Quail's Gate Winery hope to expand into New Zealand and Australia in the future.
Shit Wine Tasters Say Check out this hilarious video on You Tube about crazy things people say in winery tasting rooms: www.youtube.com/watch?v=cWiJL4k4VMw.
Crushpad Sponsors Facebook Wine Brand Contest Crushpad, a custom crush facility located in the town of Sonoma and home to many aspiring consumer winemakers, has announced a Facebook contest that allows wine enthusiasts in the United States to become virtual winemakers by choosing their brand name, grape variety, blend, regional source of grapes, and type of oak for their own wine. Participants can choose from several varietals including Pinot Noir. Upon entering, participants are asked how they would market and sell their wine and the winner will be chosen by online votes. The winner will be determined by originality, creativity and chance of success for the brand. The Crushpad winner can choose between a barrel of wine worth $8,000 to $12,000 or opt to work with the Crushpad team to market and sell their own wine. For information, visit Crushpad's Facebook page at www.facebook.com/crushpad.
Increasing Sugar Content of California Wine Grapes An interesting study was published in the Journal of Wine Economics (Vol 6, No 2, 2011, Julian M. Alston, et al) titled, "Too Much of a Good Thing? Causes and Consequences of Increases in Sugar Content of California Wine Grapes." The authors point out that the sugar content of California wine grapes at harvest increased from 21.4 degrees Brix in 1980 (average across all wines and all districts) to 21.8 degrees Brix in 1990 and 23.3 degrees Brix in 2008. This equates to an increase of almost 7 percent over the most recent 18 years and 9 percent over 28 years. The 9 percent increase in the average sugar content of wine grapes implies a 9 percent increase in the average alcohol of wines. Detailed data on the alcohol content of California wines is not available but the Liquor Control Board of Ontario (LCBO) tests every wine it imports and records the alcohol content among other characteristics. The authors of this study obtained access to 18 years of LCBO data for 80,421 red wines and 46,985 white wines. The data indicates that the average alcohol percentage increased by 0.30 percent from 1990 to 2008, with a larger increase for white wine (0.38 percent) than for red wine (0.25 percent). This increase in alcohol percentage is consistent with the increase in sugar content of grapes used to make those wines. The heat (climatic warming) during the growing season did not account for much of the increase in the average sugar content of grapes, compared with other variables studied. The authors concluded that the patterns of change in level of sugar content could be consistent with a "Parker effect" where higher sugar content is a response of wineries to market demand for riper flavored wines requiring longer hang times. The LCBO also records the alcohol percentage claimed on the label. On average, across 7,920 observations of California wines, the actual alcohol percentage (13.35 percent by volume) exceeded the declared alcohol percentage (12.63 percent by volume) by 0.72 percent by volume. This was explained by attempts to avoid taxation, a desire to attain a marketing advantage by displaying alcohol percentages consistent with consumers' expectations (some consumers may perceive higher alcohol content as undesirable), or simply a failure to get it right. Read the full text at www.wine-economics.org/journal/content/Volume6/number2/index.shtml. Note: In the article, the authors estimate, based on production of "proof gallons," that ConeTech alone treated roughly 3.3 million gallons of wine per year for the four years 2005-2008, which represents a finished amount of approximately 16.5 million gallons (assuming 20% of a lot would be treated), or about 3% of California's annual wine production. ConeTech indicates that they have sold their technology to several large California wineries, but declined to name their clients.
Quarterly Review of Wines Ceases Publication - a Harbinger of the Future? After more than three decades, publisher and owner Richard Elia decided to stop publication in January 2012. He blamed declining readership and advertising and the loss of "romance" in the wine business. Like many magazines, Quarterly Review of Wines suffered from the popularity of the internet and e-readers like Kindle and iPad. Another victim of lack of advertising and readership was Wine News which quietly discontinued print publication in 2010.
Moratorium on New Vineyards in Sonoma County According to pressdemocrat.com (January 26 and January 31, 2011), the Sonoma County Board of Supervisors called for an emergency halt to clearcutting forested hillsides in Sonoma County for new vineyard and orchard development. The moratorium was instituted because current regulations dating to 2000 do not address proper tree removal which ultimately affects erosion. The much-publicized Annapolis-area proposals by Artesa, Preservation Ranch (a combined 1,900 acre conversion to vineyards), the 122-acre project by Wilson Winery on Skaggs Springs Road by Healdsburg, the 10.7-acre proposed Pocket Canyon vineyard by Paul Hobbs and the 40-acre proposal off Bodega Highway just west of Sebastopol by Kistler Vineyards would all by impacted by the new regulations.
Starbucks Begins Wine and Beer Sales A few Southern California Starbucks locations are now offering alcoholic beverages along with premium snacks, small plates and flatbreads. Starbucks first tested its alcohol menu in Seattle and Portland where the wine menu features an Oregon Pinot Noir, an Italian Prosecco, and a Malbec from Argentina.
Walgreens Begins Offering Premium Wines, Spirits and Beer Walgreens has opened the first upscale store in its chain in Chicago that offers premium wines as well as gourmet foods along with coffee drinks, smoothies and even sushi. According the www.shakennewsdaily (January 13, 2012), Walgreens usually stocks 70 wines on average at a typical store, but the new store will stock over 700 wines.
Two Buck Chuck Celebrates 10th Anniversary Trader Joe's markets have been selling Charles Shaw Wines for $1.99 a bottle in California ($2.99 - $3.50 in other states) for ten years. During that time period, Trader Joe's chain of grocery stores has sold about 600 million bottles of the various Charles Shaw varietals which include Chardonnay, Sauvignon Blanc, Pinot Grigio, White Zinfandel, Merlot and Cabernet Sauvignon. No Pinot Noir yet and there probably never will be at that price. The Charles Shaw label goes back to 1974 when Stanford University business school graduate Charles Shaw bought a winery in Napa and began producing Charles Shaw Beaujolais. Bronco Wine Company bought the brand and in 2002 began selling it through Trader Joe's. The name, "Two Buck Chuck," was thought up by a scribe, not Trader Joe's or Bronco Wine Co..
Reader's Pinot Noir Blind Tasting One of my readers sent me the results of a California Pinot Noir blind tasting held by a group of seven wine enthusiasts. The seven wines in order of group preference were: (1) 2009 Black Kite Angel Hawk Reserve Anderson Valley ($75), (2) 2009 Morlet Family Vineyards Coteaux Nobles Sonoma Coast, (3) 2009 Debiase Fritchen Vineyard Russian River Valley, (4) 2009 Gros Ventre Cerise Vineyard Anderson Valley, (5) 2007 Cobb Jack Hill Sonoma Coast, (6) 2009 Anthill Farms Demuth Vineyard Anderson Valley, and (7) 2010 Poe Angel Camp Vineyard Anderson Valley. The Black Kite was by far the most preferred wine with five of the tasters ranking it number one.
ACI: New Measure of Wine Pretentiousness A humorous article ran recently on www.wineindustryinsight.com (January 13, 2012) about ACI or "Asshole Correlation Index." According to the article written by Calvin Trillin, men who think of themselves as wine connoisseurs have a 61 percent ACI. People who spend considerable time discussing cigars and single malt scotch have an even higher 78 percent ACI. If you add wine to those two subjects, "It's (ACI) off the charts."
Fake Pinot Noir Case Settled with Gallo and Constellation According to decanter.com (January 20, 2012), E. & J. Gallo and Constellation agreed to pay up to 2 million dollars together in an out of court settlement that involved the Pinot Noir scandal over Red Bicyclette, Redwood Creek, Turning Leaf, Farallon, Rex Goliath, Talus and Woodbridge by Robert Mondavi bogus Pinot Noirs that contained large amounts of Merlot and Syrah. Gallo and Constellation have always maintained that they were duped by the French producers who also received fines for their role in the scam. Three California wine consumers have filed a class action lawsuit against Gallo and Constellation, alleging "unfair competition and unlawful advertising involving mislabeled alcoholic beverages." Consumers could stand to recover the cost of the fake bottles if they have a proof of purchase (without one they will only receive $3.50).
"Wine From Here" Film The first public screening of the documentary, "Wine From Here," about the natural wine movement in California, was held August 25, 2011, in San Francisco followed by a screening in Los Angeles. The film contains interviews of natural wine Pinot Noir producers such as Alex Davis (Porter Creek), Gideon Bienstock (Clos Saron), Josh Jensen (Calera), Ted Lemon (Littorai) and Kevin Kelley (Lioco) as well as relating the stories of merchants and journalists who are proponents of authenticity in wine. No future public screenings are planned at present. Excerpts of the interviews and the film's trailer can be viewed at www.winefromhere.com.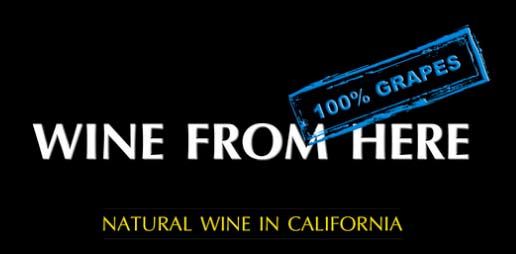 Pinot Noir of the Lunar Year? Curtis Marsh, writing in his excellent blog, "The Wandering Palate," at www.thewanderingpalate.com, announced New Zealand's Waipara Valley 2009 Pegasus Bay Prima Donna Pinot Noir as the "Most Auspicious Wine for Chinese New Year 2012 Year of the Black Water Dragon year," and signaled it out as his "Red Wine of the Year." Marsh drinks plenty of Pinot Noir including Burgundy throughout the year, but he says, "Not even the exalted realms of Chambertin Clos de Beze caressed my palate as much as this wine with its brooding complexity, pronounced minerality and viscous, silken texture - and as we know, texture is everything in Pinot Noir." It is his opinion that it is the most profoundly distinctive Pinot Noir in all of New Zealand." The Prima Donna cuvée is essentially a barrel selection only made in the very best years, usually from the older sections of the vineyard with vines approaching 25 years old. Marsh was able to taste through a vertical of Pegasus Bay Pinot Noir and Pegasus Bay Prima Donna from 1998 through 2007. Unfortunately, a New Zealand Prima Donna sighting is rare in the U.S.. The distributor is Empson (USA) Inc., Alexandria, VA. I saw a bottle of the 2001 and 2004 vintages for sale on Wine Commune.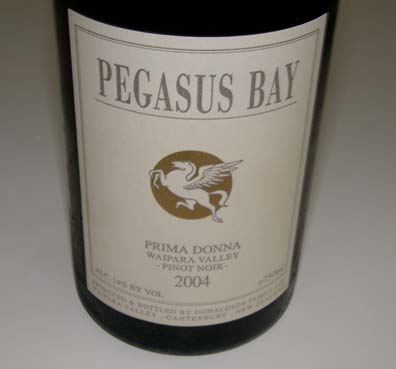 Flash Wine Offers More Than Double in a Year Wines & Vines reports that from December 2010 to November 2011, the number of offers from flash wine sites have more than doubled, with Lot18 making the most headlines. Lot18 had sales of more than 700,000 bottles of wine to its more than 600,000 members in the past year.
10th Annual Pinot Noir Summit Rex Pickett, the author of Sideways and Vertical, will be the honored guest and speaker at the 10th Annual Pinot Noir Summit, Saturday, February 25, 2012 from 1:30 to 8:30 at the Hilton San Francisco Financial District in San Francisco. Only 350 tickets will be sold. Attendees blind taste and judge 40 of the top wines determined by a professional judging panel from over 400 Pinot Noirs entered. Male and female votes are tallied separately and announced at the Grand Awards Tasting & Ceremony. Noted Bay Area meteorologist and wine aficionado, Spencer Christian, of KGO/ABC, will emcee the Grand Awards Tasting & Ceremony. Special room rates are available at the host hotel. For more information and tickets, visit www.affairsofthevine.com.
World of Pinot Noir Tickets Available The 12th Annual World of Pinot Noir will feature about 100 winery participants on both Friday and Saturday's Grand Tastings by the Sea. The outdoor tastings are a unique feature of this event and the Pinot Noirs are accompanied by creative, locally produced cuisine prepared by the areas' best Chefs. There are still tickets available for the Vintage Burgundy Dinner Friday night featuring a selection of rare and older vintages of Burgundy along with a 6-course dinner. Several Saturday night Pinot Noir dinners are planned with each restaurant hosting four wineries who will present their wines and pour during a course at dinner. For a full listing of events (available individually) and tickets, visit www.worldofpinotnoir.com.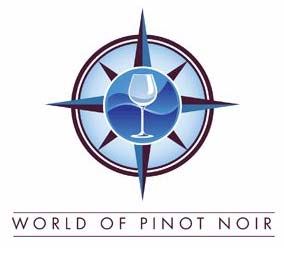 West of West Wine Festival Announces Program The second West of West Wine Festival (WOW) sponsored by the West Sonoma Coast Vintners (WSCV) will be held in Occidental, California, August 3-5, 2012. Welcome dinners on Friday, August 3, will be hosted by Failla, Freeman Winery & Vineyard, Littorai, Peay Vineyards, Fort Ross Vineyard & Winery and Red Car Wines. Seminars on Saturday, August 4, include Ted Lemon's recollections of the early 1990s on the West Sonoma Coast with a tasting of Littorai wines from that decade, and a tasting of young and mature West Sonoma County Chardonnay moderated by Eric Asimov of the New York Times. Also on Friday is the Grand Tasting of more than 40 producers of wine from the West Sonoma Coast, and that evening's Whole Hog Feast. The Grand Tasting will be repeated on Sunday. For tickets and to sign up for the WSCV mailing list, visit www.westsonomacoast.com.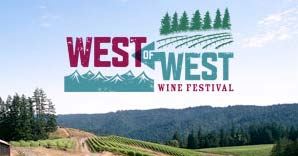 California Wine Festival A new event held in Orange County April 20-21, 2012 and Santa Barbara July 19-20-21, 2012. Participating wineries include Pinot Noir producers such as Ampelos, Bridlewood Estate Winery, Derby Wine Estates, and Edna Valley Vineyard. The Orange County event includes a Thursday night Riedel Meet the Winemaker Seminar, a Friday night Sunset Rare & Reserve Wine Tasting at the Dana Point Yacht Club, and a Saturday Beachside Wine Festival at Doheny State Beach. Visit www.californiawinefestival.com for more information and tickets.
UC Davis Extension "Master the Art of Winemaking" online course This online winemaking program combines academic theory with real-world, commercial application, giving the enrollees the knowledge and practical skills needed to make wine. Made up of 5 quarter-long (10-week) classes, the program provides interaction with some of the industry's best instructors. The course is applicable to talented home winemakers, industry professionals, or wine enthusiasts. Visit www.extension.ucdavis.edu/ winemakingcert for detailed information.
In Pursuit of Balance Hosting Two Tastings In Pursuit of Balance (IPOB) seeks to promote dialogue about the meaning and relevance of balance in California Pinot Noir and Chardonnay. Created by sommelier Rajat Parr of Michael Mina and RN74, and Jasmine Hirsch of Hirsch Vineyards, IPOB held its first event in San Francisco in 2011. Read the "Manifesto of Balance" on the website at www.inpursuitofbalance.com. Member wineries are selected by a panel which includes writer Wolfgang Weber, educator and sommelier Christie Dufault, winemaker Ehren Jordan, and Rajat Parr. Two IPOB tastings are scheduled in 2012: March 19 in San Francisco at the Merchant's Exchange Club and April 18 at the City Winery in Manhattan, New York City. The IPOB tastings are divided into two sessions, afternoon for media and trade, and evening for consumers. Auxiliary events will be open to the public as well, including wine dinners and retail tastings. Visit the website for more information and to obtain tickets.
Outrageous label Doug Parsons shared this photo of an actual wine label from New Zealand.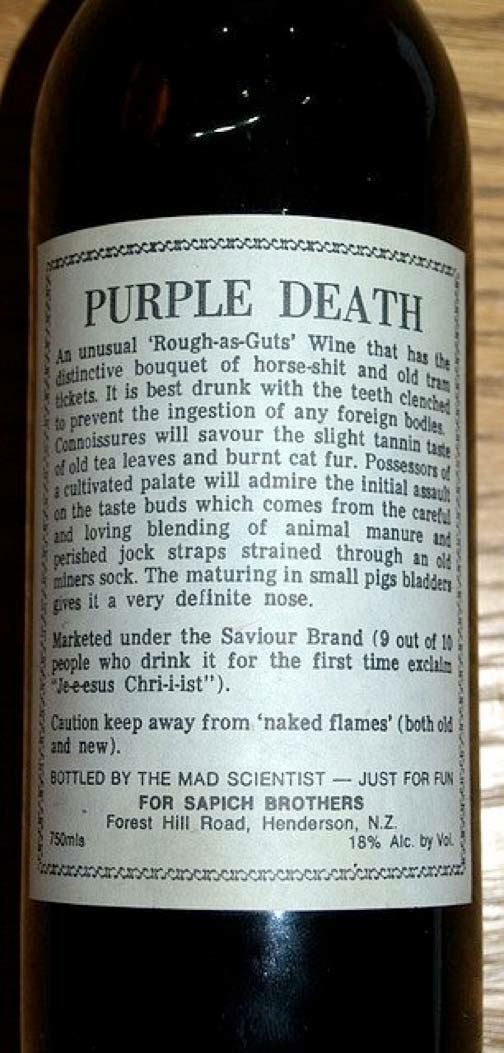 2010 and 2011 Vintages Cause Gray Hairs Among Vintners Both 2010 and 2011 vintages offered very cool and long growing seasons in California and the Willamette Valley of Oregon. The result for Pinot Noir was generally reduced quantity, lower sugar levels, more moderate alcohol levels, less overripe flavors, and higher acidities. Oregon suffered more than California, with 2011 being an extremely cold growing season and the crop threatened by birds and mold. Still, both viticulturists and winemakers have gained enough experience over the last two decades to learn to deal with the challenges mother nature presents, and consumers can expect very good wines to be made by very good wineries. According to statesmanjournal.com (October 22, 2011), statistics for Oregon in 2010 were as follows: 849 vineyards, 20,500 planted acreage, 16,900 acres harvested, yield per harvested acre 1.85 tons, production 31,200 tons and value of production $63.3 million. As stated in Wines & Vines, the 2011 Oregon harvest is expected to total between 41,000 and 45,000 tons, an increase of 25% or more from the 2010 harvest and a new record for Oregon (the figures are a bit misleading for Pinot Noir since Southern Oregon had a record harvest, but the Willamette Valley did not). The California grape harvest in 2011 was 3.34 million tons, down 6.9% from 2010 and the smallest crop since 2008 (US Department of Agriculture's National Agricultural Statistics Service). California grape prices hit a new high in 2011 and for the first time since 2004 when the movie 'Sideways' debuted, Merlot prices rose 13% to $691.05 per ton while Pinot Noir prices fell 12.7% to $1,265.90.
The Chardonnay Symposium Now in its third year, The Chardonnay Symposium is the only event in the United States devoted solely to Chardonnay. The 2012 Chardonnay Symposium, held in the Santa Maria Valley appellation of Santa Barbara County, features an educational panel moderated by Steve Heimoff, a gourmet food pavilion, chef-guided wine and food pairings, satellite winemaker dinners, and a grand tasting featuring over 50 producers of Chardonnay. Full-day tickets for this year's event on Saturday, June 30, priced at $95, are on sale at www.thechardonnaysymposium.com.
Moscato the New Rage According to The Nielsen Company for the 52 weeks ending November 12, 2011, Moscato and Muscat enjoyed an 81.9% increase in sales volume and are the fastest growing varietal wines in food stores. During this period, Pinot Noir sales were up 13.9%. Prosecco sparkling is also surging, with sales up 42.5% over the last year. Surprisingly, there is renewed interest in sweet red wines as well. Could a slightly sweet Pinot Noir be in the future? Increasing amounts of Malbec, Pinot Grigio and Riesling are also being consumed.
Lower Alcohol Wines Gaining Popularity Decanter.com (February 16, 2012), reported the results of research commissioned by the German wine trade fair Prowein. A significant number of wine drinkers in the United States, China, Germany and the UK said that their ideal wine would contain less than 12% alcohol by volume. In China, 91% of drinkers said their desired level would be 8.5%-10.5% by volume. The younger generation and women are particularly interested in lower alcohol wines. Grape variety was the most important factor among those surveyed in making wine buying decisions with 93% of respondents in the United States said grape variety affected their buying decisions. Drinkers in the United States preferred Cabernet Sauvignon and Chardonnay.
Lewis Purdue Disappointed in Wine Trade Support of Health Issue Wine Industry Insight editor Lewis Purdue is a former Washington, D.C., investigative reporter who has written 20 published books. He founded Wine Business Insider in 1991, followed three years later by Wine Business Monthly, which he sold in 1997, but they remain the dominant trade publications for the North American wine business. He points out, and rightly so as far as I am concerned, that the American wine industry has not done enough to counter the anti-alcohol sentiment that is so rampant in this country. The California Wine Institute, the largest wine trade organization in American, is especially at fault. The Distilled Spirits Council has done more to address the anti-alcohol lobbyists. Purdue says, "Sadly, the Wine Institute and every other wine oriented association has decided to roll over and play dead when the NeoProhibitionists come to town. The anti-alcohol movement is steadily eroding the American consumer's view of the "French Paradox" gains made since the 60 minutes program in 1991." Purdue's daily NewsFetch, which has 17,000 subscribers, often reports health and alcohol related issues. Visit www.wineindustryinsight.com.
HoseMaster of Wineis a Naughty Wine Blog Ron Washam, HMW, a former Sommelier in Los Angeles writes a blog at www.hosemasterofwine.blogspot.com that offers biting, controversial commentary on wine. He says, "I know more about wine than David Sedaris and I'm funnier than James Laube. Stay tuned for an informed but jaded view of everything wine and everything else. I'm living proof that alcohol kills brain cells." A recent post (February 13, 2012), "My Questionably Funny Valentine," talks about The Inflatable Celebrity Winemaker. "For those lonely nights when you can't be with your wine lover, there is a new designer line of inflatable celebrity winemakers -Scoregasm! For him, the fabulous Heidi Peterson Barrett Scoregasm doll and for her, the fully loaded Michel Rolland Scoregasm Limited Edition model. There's little doubt that the wine lover in your life has always dreamed of sex with a celebrity winemaker. Here's their chance. But be careful they don't get burned. Just like the real live winemakers, they are full of hot air."
Great Source of Hard-To-Find Pinots Check out Golden Gate Cellars in San Francisco at www.goldengatecellars.com. All the good stuff that you can't find or need to be on a privileged mailing list to obtain: DuMOL, Morlet, Paul Lato, Pisoni, etc. Wines are priced generally at retail with some mark downs.