Siduri Wines: Variety is the Spice of Life and Pinot Noir
Adam and Dianna Novy Lee travel the states of California and Oregon sourcing grapes for their appellation-designated and vineyard-designated Pinot Noirs. When I asked Adam why he takes on the challenge of so many cuvées in each vintage, he told me he likes Pinot Noir from practically everywhere and finds it a joy to make wines from diverse terroirs.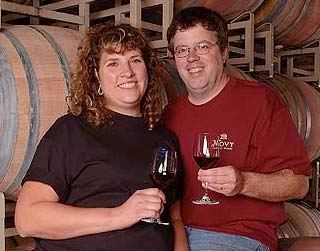 Siduri is a real success story. The Lees arrived in California from Texas and began modestly in 1994 with an initial $24,000 investment and 107 cases of Anderson Valley Pinot Noir. They made that wine together and continue to do so for every wine they produce to this day. They quickly became renown as well as a model for other young Pinot Noir specialists such as Brian Loring (Loring Wine Company) and Andrew Vignello (A.P. Vin).
Today, the Lees work out of a modest, utilitarian warehouse facility in Santa Rosa, but it is well equipped and adequately sized for their production (12,000 cases in 2011 and 23,000 cases in 2012). Each wine is vinified separately by block, clone and barrel type, with the end products being harmonious blends that best reflect the sites of origin. Both natural and inoculated ferments are employed. New French oak is kept to 25% or less. The wines are never fined or filtered.
The Lees team up with about 27 growers stretching from Oregon's Willamette Valley to California's Sta. Rita Hills to establish viticulture regimens that suit them. They purchase all grapes by the acre to maximize quality, reducing yields as necessary to accomplish their goals, and always look to champion the origin of the wines.
I spent a thoroughly enjoyable tasting session with Adam at his winery and in between the many hilarious stories he told me, we really did taste some wine. One tale that stood out was related to his close relationship with growers. He gave Gary Franscioni as an example. After Adam obtained an appropriate license, he married Gary at Gary's request, and did an admirable job even though he was "half in the bag." Adam has a very admirable positive spin on wine and you cannot help but see his gregarious personality in the Siduri wines.
I previously summarized Adam's thoughts on the 2011 vintage in this issue. Adam had to sell off wine in bulk for the first time in many years and declassified more than the usual number of lots into the appellation Pinot Noirs. The Keefer Ranch bottling, for example, is usually 1,000 cases, but was only 320 cases in this vintage. Only 30% of the Clos Pepe wine made the vineyard-designate bottling.
Along with tasting all 16 Pinot Noirs produced at Siduri in 2011 with Adam, I re-tasted the wines at home in my usual fashion a few weeks later. The wines are generally less extracted in this vintage, with refreshing juiciness from bright acidity and easy approachability due to modest tannins. It is not a blockbuster vintage exemplified by husky wines, but rather a vintage of grace and concentration without weight. All wines are bottled under screwcap. Because of this, there is no worry about a corked wine, and I can report that I have never had a noticeable "off" wine from Siduri. The appellation wines were bottled August 2012 and the vineyard-designate wines January 2013. Siduri's prices remain very reasonable.
Drink the appellation wines over a casual dinner at home while your kids are fighting and complaining about homework and your wife is fretting over a stressful day. Drink the Garys', Soberanes or Pisoni when your out to a special restaurant with your wife and you can spend some time with the wine.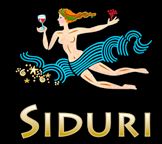 Why buy these wines? If you like variety, there is something for everyone in the Siduri lineup. Vineyard sources are superb, the vineyards are carefully farmed, and close grower relationships pay dividends. Anyone who can pull off vintage 2011 like Adam did, is a Houdini of wine.