Inman Family Winery: Constantly Evolving
Kathleen Inman reminds of the song by Alicia Keys, "The Girl is on Fire." Her winery is one of the most ecofriendly in the Russian River Valley, she is a proponent of screwcap closures, her sparkling Brut Rosé is one of the finest in all of California, she has began to tweak her Pinot Noir style with the inclusion of significant whole clusters in her ferments, and she now offers a special sit-down tasting by appointment where she offers a tasting of her higher-end offerings as well as library wines and some face time with her.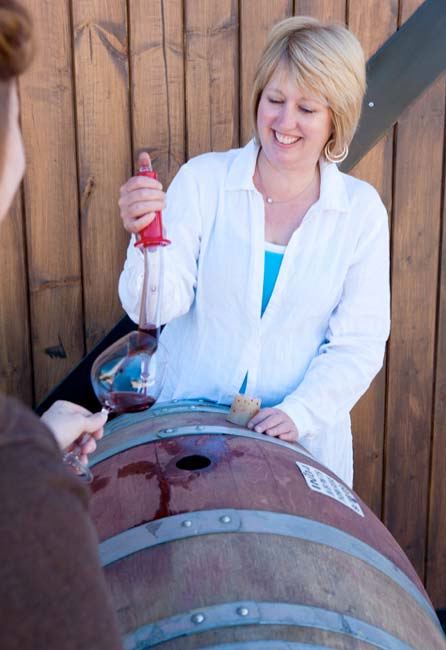 In 1998, Kathleen and Simon Inman left their careers behind in England and arrived in California where she learned winemaking while they looked for a suitable property to grow grapes. The discovered a farm for sale at the junction of Olivet and Piner Roads in the Russian River Valley. The Inmans acquired the property and named it Olivet Grange, after the family's English country home known as The Grange at Elvington. In 2000, they planted a little over 7 acres of Pinot Noir (Dijon clones) and Pinot Gris on the 10.45-acre property.
Kathleen started out modestly with an estate and Russian River Valley blend Pinot Noir, a Rosé and a Pinot Gris. She has since added a Russian River Valley Chardonnay, a Brut Rosé, and a Pinot Noir from Thorn Ridge Vineyard in the Russian River Valley. She plans to produce a Blanc de Noir style sparkling wine soon.
When I visited, I tasted two OGV (because of a challenge from Australia's famous wine label, Grange, the Inmans display OGV instead of Olivet Grange Vineyard on their label) Pinot Noirs. Kathleen used 20% whole cluster in her 2009 vintage OGV Pinot Noir, liked the results, and has pushed whole stem inclusion to 50% in the unreleased 2010 OGV and 2011 OGV (still in barrel) Pinot Noirs. I much preferred the 2010 and 2011 wines over the 2009 vintage wine because the wines displayed more interesting savory and spice notes, more nuance, and more appealing textural qualities.
The winery's tasting room is housed in a tasteful barn set among the property's vines and is open Thursday through Sunday. As noted, a special private tour and tasting is available with Kathleen by appointment. Visit the website at www.inmanfamilywines.com. Wines are sold primarily through the winery's wine club and tasting room. A restored farmhouse on the property is available for rent and is ideally located for touring the Russian River Valley.
Why buy these wines? Spend some time with Kathleen and you will be caught up in her ambition and focus. Her wines are beautifully crafted with a feminine, charming touch. She is innovative, current and energetic. You can't help but feel her fire in her wines.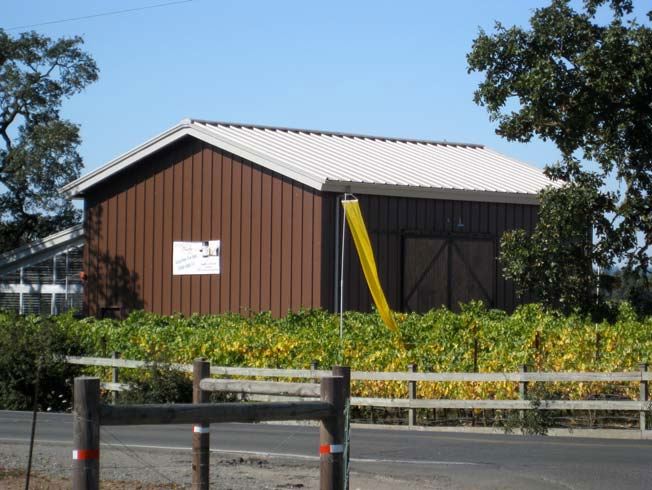 2009 Inman Family "Endless Crush" Nature Sparkling Late Disgorged Russian River Valley Brut Rosé
138 cases, $68. The Inman's 25th wedding anniversary in 2009 was Kathleen's impetus to create her first sparkling wine. This Méthode Champenoise version is from the OGV Estate. The wine is a Brut Nature with no sugar added in the final dosage. · Clear coral pink color in the glass. Very dry with appealing aromas and flavors of strawberries and cherries with hints of brioche, roasted huts and yeasty lees. This beauty can hold its own with any fine French Rosé Champagne and is beautifully packaged for celebrations. Exceptional.

2010 Inman Family "Endless Crush" Russian River Valley Rosé
$30. Almost sold out (a new release will be offered in April, 2013, with a new label). · Soft red color in the glass. Delightful aromas of fresh-picked strawberries and melon. Bright and crisp, with light flavors of red berries and a subtle herbal note. Very good.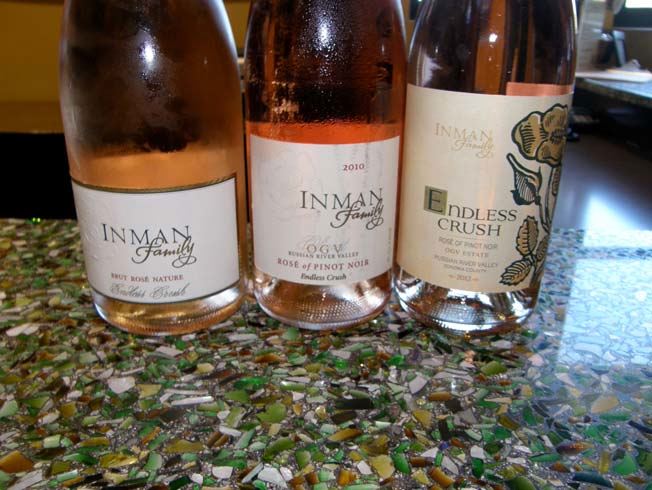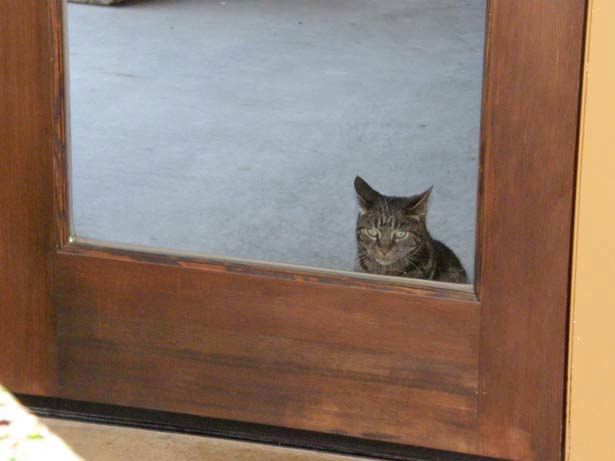 Cat watches over tasting room at Inman