All In: A Tasting of 100% Whole Cluster Pinot Noir
"I am a big fan of the things that whole cluster fermentation can bring to the finished wine. The aromatics can be thrilling and literally spine tingling. There can be a purity, depth and freshness to the nose that almost defies description. I suppose the case could be made that these wines are stylized. It could also be argued that these wines represent more of the site and are more minimalistic."
Jeff Fink, Winemaker, Pence Ranch

The Burgundians have practiced stem inclusion for centuries because historically they had no de-stemmers, and many notable Domaines are still advocates of whole cluster fermentation. In North America, whole cluster inclusion in fermentation has been practiced by a relatively small number of devotees until recent years when there has been renewed interest in this winemaking technique. Most approach the use of whole clusters cautiously, limiting its use to less than 30% of the ferment, or add back 100% whole cluster fermented juice to the final blend of de-stemmed wine.
Whole cluster fermentation refers to the fermentation of intact clusters of grapes as they are picked from the vine with no intervention of machine processing, leaving all berries and stems intact. Many winemakers remove the stems because they have a high tannin content, and when unripe, can contribute green, vegetative or herbaceous aromas and flavors. The technique of whole cluster fermentation is a somewhat of a wild card, even a gamble, because the results are unpredictable. When successful, more desirable aromas (rose petal, spice) develop from enhanced carbonic maceration, more complex flavors emerge including forest floor, earth, tobacco, pepper and spice, a preferred bold and lengthy tannin structure results that enhances age ability, and the tannins released from ripe stems are often silky smooth.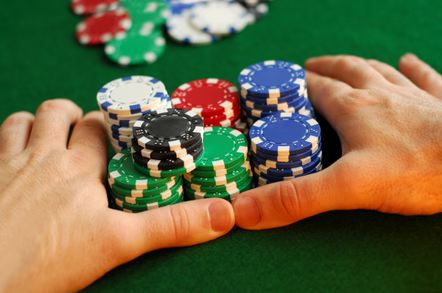 Winemakers determine stem ripeness by studying the appearance (color, stiffness, and lignification) of the stem and rachis at harvest and tasting the stems. The importance of lignification is controversial and winemaker Matt Taylor (Matthew D. Taylor and Reuling Vineyard) told me that in California some lignification is observed but it is never complete, and he believes the choice of using whole clusters has more to do with the taste of the rachis (looking for gorgeous sweetness), rather than lignification. Jamie Kutch claims, "The necessity of lignification is a myth." There are no set limits for whole cluster inclusion and the percentage for those winemakers who employ whole cluster varies depending on the vineyard, clones and vintage.
I recently organized a tasting of 24 100% whole cluster Pinot Noir wines from California, Oregon and Burgundy in order to look at the current state of whole cluster inclusion Pinot Noir. Our group of tasters, which included winemaker Jeff Fink, were pleased to find that the typical undesirable aromas and flavors of whole cluster inclusion, such as vegetal and herbaceous characters, broccoli stem, bell pepper and wintergreen were not to be found at all in many wines and not in any significant degree in others.
All wines were decanted before tasting and were sampled in a single blind format. Each wine was vinified with 100% whole cluster fermentation unless indicated otherwise. The clear favorites of the group were the 2010 White Rose White Rose Vineyard Estate Dundee Hills Willamette Valley Pinot Noir and 2011 Kutch McDougall Ranch Sonoma Coast Pinot Noir, but there were several outstanding wines. The wines were not scored.
Flight One

The wines in this flight showed more precise aromas and flavors and were characterized as serious.

Flight Two

The wines in this flight were generally wild and fun in nature.

Flight Three

The wines in this flight had more extraction with copious plush fruit and more California styled. Many would pair well with steak.

Conclusion

The decision to use significant whole cluster fermentation is dependent on a range of deciding factors including region, vineyard, clone and stem ripeness. It is not easy to get it right. When the decision is made to go "all in," that is, 100% whole cluster, it is a gamble that can pay off in big rewards. The risk is well summarized in the poem "That Little Girl" by Henry Wadsworth Longfellow. An excerpt says it all:

When she was good,
She was very, very good,
And when she was bad she was horrid.