Pigs & Pinot Orange County
A mini Pigs & Pinot event was held recently at Charlie Palmer's at Bloomingdales in Costa Mesa, California, fashioned after the annual Pigs & Pinot event held at Charlie Palmer's Dry Creek Kitchen in Healdsburg. Dan Prescott, the general manager at Charlie Palmer's at Bloomingdales and formerly held the same position at Dry Creek Kitchen, organized the dinner.
The evening started with 32 Pinot Noirs and some sparkling Pinot Noirs from the restaurant's wine list available for sampling along with hors d'oeurvres. The wines included offerings by Benovia, Failla, Flowers, Gary Farrell, George, Hartford Court, Inman, MacRostie, Maggy Hawk, Merry Edwards, Papapietro Perry, Skewis, Soliste, Twomey, V.M.L., Williams Selyem and Woodenhead. The group of 140 pinot enthusiasts in attendance than moved on to a five-course dinner. The 2012 Benovia Tilton Hill Pinot Noir and the 2012 Papapietro Perry Peters Vineyard Pinot Noir were standouts for me.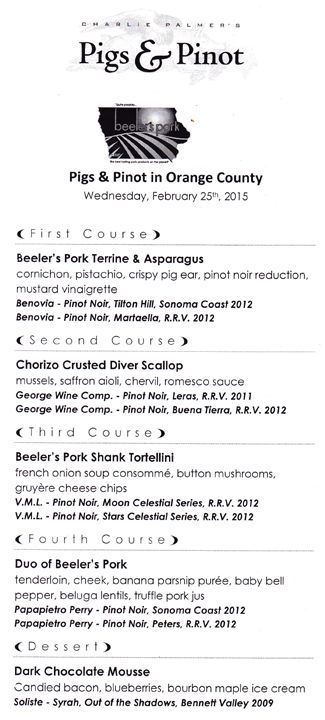 Yolando Papapietro sent me some photos of the evening:

Here's George Levkoff of George Wines in his signature shorts relishing the attention: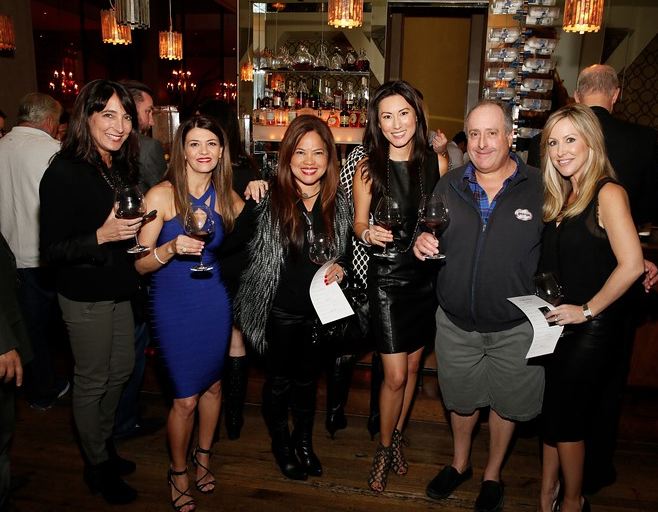 The mini pastrami sandwiches were to die for: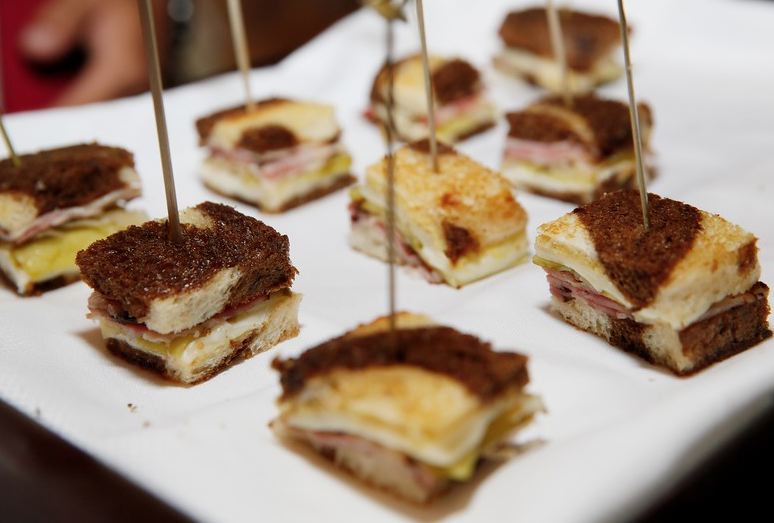 My wife, Patti, is very picky about Pinot Noir: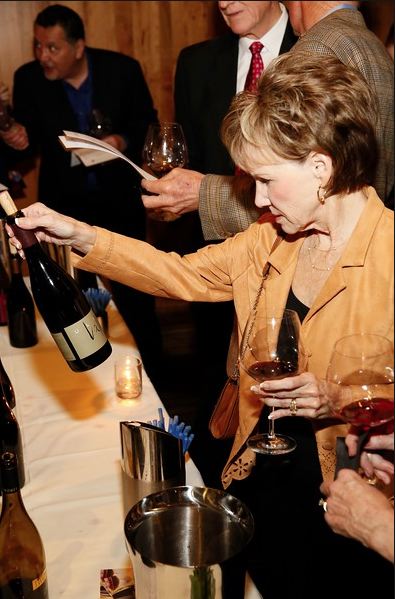 Winemaker Mike Sullivan of Benovia Winery cleaned up and in a jacket. It was a shock to see that!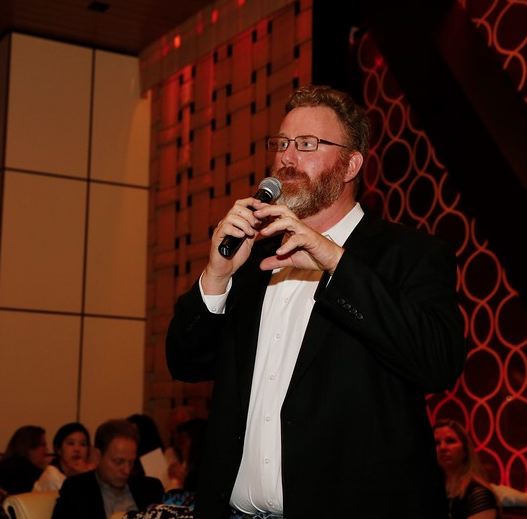 Duo of Beeler's Pork Tenderloin and Pork Cheek with truffle pork jus: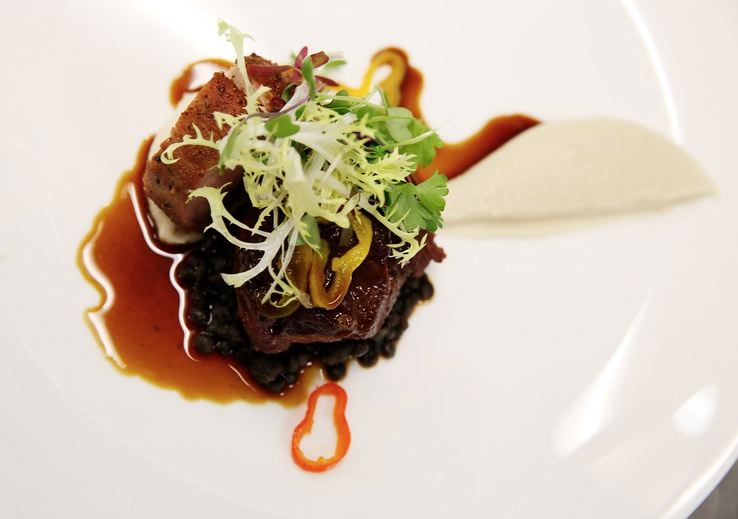 The Dinner Pinot Noirs: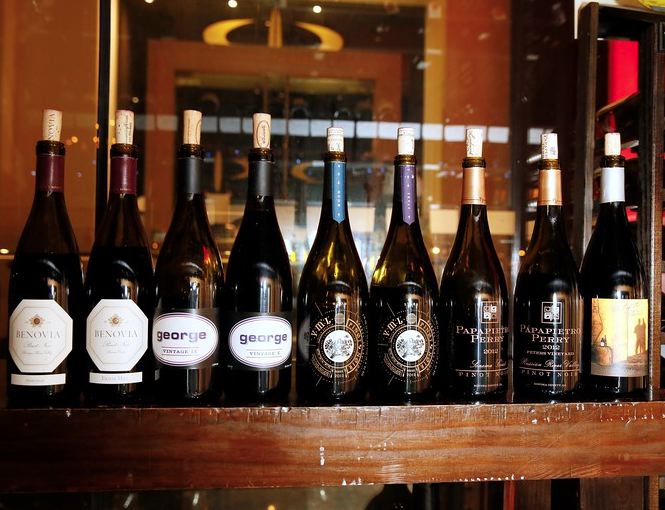 Find the Prince: