Pinot Briefs —Newsletter 10.8
Santa Lucia Highlands Annual Gala Tickets are on sale for the 9th Annual Santa Lucia Highlands Gala on Saturday, May 16, from 1:00 to 4:00 PM at Mer Soleil Winery. Mer Soleil, owned by the Wagner family of Caymus fame, is the northernmost vineyard estate in the Santa Lucia Highlands, and located in Salinas, California. The celebration will be a strolling wine tasting through the barrel cellar of Mer Soleil, a venue not normally open to the public. Guests will have the opportunity to taste rare vintages, in most cases poured by the vintner members of the Santa Lucia Highlands Wine Artisans. The food will include gourmet bites from several of the region's best chefs from Hahn, Tarpy's, Carmel Valley Ranch, Bernardus Lodge, Monterey Plaza Hotel, La Balena and more. There will also be a big bottle silent auction benefiting Rancho Cielo Youth Campus. VIP ticket holders can attend two pre-Gala seminars titled "Artisan Cheese Summit" and "Beyond Pinot." For information and tickets, visit www.SantaLuciaHighlands.com. If you go, be sure to visit wineries with tasting rooms in the Salinas Valley including De Tierra, Talbott vineyards, Manzoni, Puma Road/Ray Franscioni, Hahn SLH Estates, Paraiso Vineyards, Ventana, Sycamore Cellars and Scheid Vineyards. All tasting rooms are located between Highway 68 and 216 just west of Highway 101.
18th Annual Anderson Valley Pinot Noir Festival This is always a special, intimate event with a country carnival atmosphere. This year, the dates are Friday, May 15, 2015, for the Pinot Noir Technical Conference ($95) in Boonville, and Saturday, May 16 for the Grand Tasting of more than 50 producers on the grounds of the Goldeneye Estate ($105). Winemaker dinners will be held Saturday night at Domaine Anderson, Brewery Gulch Inn in Mendocino, Little River Inn on the Mendocino Coast, and the Apple Farm in Philo. Tickets for the Grand Tasting and some of the dinners are nearly sold out. Visit www.avwines.com for tickets.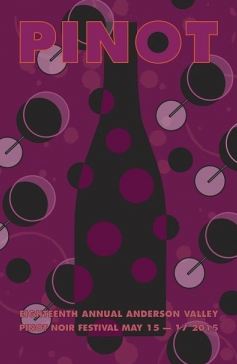 West of West "WOW" Wine Festival Tickets are now available at this special event in Sebastopol, California, that celebrates the wines of the West Sonoma Coast. The weekend of winemaker dinners, unique seminars, a premier tasting, and a closing reception and dinner featuring San Francisco's hottest chefs, will be held August 1-3, 2015 at The Barlow. The Saturday morning seminar is "The Evolutions of California Cuisine & Wine," with participating James Beard award-winning chefs Stuart & Nicole Brioza from Statebird Provisions, James Beard finalists Sarah & Evan Rich from Rich Table, and Nick Batta & Cortney Burns from Bar Tartine. The chefs will create unique pairings with a selection of West Sonoma Coast Pinot Noirs. The afternoon seminar will focus on Charles Heintz Vineyard Chardonnay. The Saturday afternoon Grand Tasting will feature more than 40 producers and growers from the West Sonoma Coast. The Grand Tasting will be repeated on Sunday afternoon. For a list of West Sonoma Coast Vintners (WSCV) and tickets to the events, visit www.westsonomacoast.com/west-of-west-festival/.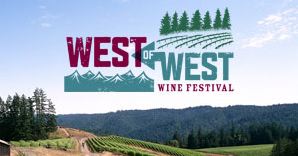 Winesong 2015 The annual WineSong event will be held September 11-12, 2015, on the Mendocino Coast. This charitable wine weekend getaway will include a Meet the Winemakers Pinot Noir Celebration at Little River Inn in partnership with the Anderson Valley Winegrowers Association. The following day, guests stroll through the Mendocino Coast Botanical Gardens enjoying an assortment of wine and food from 100 wineries and 50 Northern California restaurants. The celebration continues into the Auction Tents for the main attraction, the Live and Silent Auctions, that raise funds for the Mendocino Coast District Hospital. For information and tickets, visit www.winesong.org.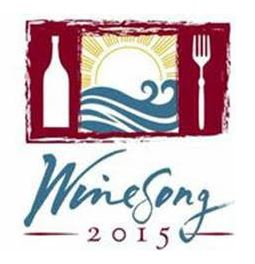 11th Annual Pinot Days San Francisco This trade, media and consumer tasting will be held Saturday, June 20, 2015, at City View at Metroen, Downtown San Francisco. Over 80 producers of Pinot Noir from California and Oregon (and a few abroad) will be pouring. Visit www.pinotdays.com for more information and tickets.
6th Annual Pinot, Pigs & Poets Event One of Omaha, Nebraska's premier wine and food events, Pinot, Pigs & Poets features Pinot Noir wines and pork dishes from renowned Omaha chefs. Held on June 4, 2015, at the Happy Hollow Club, the evening will also include slam poetry provided by Matt Mason and the Nebraska Writers Collective, as well as vintner and chef competitions. More than 30 wineries will be pouring. The event benefits the Completely KIDS weekend and after-school food programs. Reservations may be made by May 28 at www.pinotandpigs.org.
Yamhill-Carlton Down to Earth A gathering of wineries showcasing the Yamhill-Carlton AVA will be held Saturday, April 25, 2015, at Anne Amie Vineyards in Carlton, Oregon. Attendance is limited to 550 people and advance tickets are on sale at www.yamhillcarlton.org until April 24. More than 35 wineries and growers will be participating along with noted McMinnville restaurants.
Passport to Gorge Throughout April, the Columbia Gorge wine region will celebrate its wines with its annual passport event featuring special experiences and discounts at 24 wineries. Passports are $25 each. For information and tickets, visit www.gorgewine.com.
Penner-Ash Wine Cellars Reunite Celebrity Chefs for Children's Cancer Association Penner-Ash Wine Cellars will host Bravo's "Top Chef" Boston contestants Mei Lin, Gregory Gourdet and Doug Adams for a spectacular meal paired with Penner-Ash wines under the stars on July 23, set to a live musical performance by the rising Americana roots sound of Hook and Anchor. The event will raise money for the Children's Cancer Association and their My MusicRx program. Tickets are $250 per person and can be purchased at www.pennerashstore.com. The dinner and concert will be held the night before the International Pinot Noir Celebration.
The Chardonnay Symposium The 2015 International Chardonnay Symposium will be held in Pismo Beach and Avila Beach, California, May 28-30, 2015. The event features a series of seminars, educational panels, tastings, winemaker luncheons, and winery tours. Visit www.thechardonnaysymposium.com.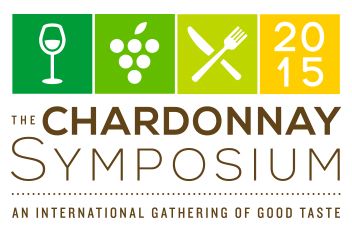 Sommelier Larry Stone to Produce Oregon Wine Master Sommelier Larry Stone will be releasing his first Willamette Valley wines in 2015 from the 2013 vintage under the "Lingua Franca" label. The name means "honest tongue." Stone acquired a vineyard site in the Eola-Amity Hills AVA planted mainly to Pinot Noir with some Chardonnay. It is adjacent Domaine Serene's Jerusalem Hill Vineyard, Argyle Winery's Lone Star Vineyard and Domaine Drouhin's Roserock Vineyard. The first vintage of Lingua Franca wines will be produced at Coehlo Winery using purchased grapes, with estate grown bottlings following in 2016. Stone previously managed Evening Land Vineyards in Oregon after leaving the restaurant business in 2006. He told the drinks business that he sold his personal wine collection to help fund the purchase. Apparently, Stone is reuniting with Burgundy winemaker Dominque Lafon.
Brewer-Clifton Sells Majority Interest in Winery Partners Steve Clifton and Greg Brewer announced that they have sold a majority share in their winery to a group of investors led by Ken Fredrickson, a master sommelier and wholesaler (Tenzing Wine & Spirits). As reported in Wine Spectator online, the new investors have a 70 percent stake in the winery while founders Greg Brewer and Steve Clifton, as well as Crystal Clifton, now each own 10 percent of the winery. The sale will allow continued vineyard development and the use of the financial and business experience of the new partnership.
Argyle Winery Offers New Tasting Experience Argyle Winery has undergone renovation and new construction to create a new barrel room, and a contemporary indoor and outdoor hospitality center and tasting room in Dundee. The original winery building, a hazelnut drying house, was removed along with other structures. Meeting and event spaces will be located in the original tasting room. A focal point of the new tasting room will be Argyle's 30,000-bottle wine library which will be located in a climate-controlled area.
Dogs Trained to Detect Phylloxera in Australia Researchers at Melbourne University are training dogs to sniff out vineyard pests and diseases, including phylloxera. It is too soon to tell at what stage of phylloxera dogs will detect the pest infestation and whether they can pick it up when the pest is inside roots several feet below the surface.
26th Annual Wine & Spirits Restaurant Poll 50 sommeliers were polled about what wines Americans order most in restaurants in 2014. The average price of Pinot Noir continues to rise to $78, second only to Cabernet Sauvignon at $95. The top wine by the glass was Meiomi California Pinot Noir at an average price of $14. Other Pinot Noir producers in the top 45 wines by the glass were J. Christopher (6), Banshee (18), Chad (23), Copain (26), Coppola (29), LIOCO (29), Mark West (32), Robert Talbott (35), La Crema (39) and Angeline (42). Of the top 50 wine brands ordered in restaurants, the following Pinot Noir producers made the list: Kistler Vineyards (8), Emeritus (11), Meiomi (13), J. Lohr Winery (14), Patz & Hall (16), Merry Edwards (17), Failla (26), La Crema (27), Robert Sinskey Vineyards (35), Frank Family (38), Copain (40), MacMurray Ranch (44), Littorai (45) and Paul Hobbs Winery (46). Pinot Noir's share of the most popular wines in restaurants remains unchanged, lagging behind Cabernet Sauvignon and a few percentage points ahead of Chardonnay. The top 10 most popular restaurant Pinot Noirs were Emeritus, Meiomi, La Crema, Failla, MacMurray Ranch, Paul Hobbs Winery, Evesham Wood, Joseph Swan, Copain, and Brooks. Overall, Pinot Noirs from Oregon and Sonoma County were most popular.
Joseph Phelps In Memoriam Joseph Phelps passed away on April 15, 2015, at his home in St. Helena, California, at the age of 87. He founded Hansel Phelps Construction Company that became the largest construction firm in Colorado and expanded throughout the United States. He was fascinated with wine at an early age, and after establishing an office in the San Francisco Bay area in 1966, began to explore the wine country in Napa and Sonoma counties. He soon was involved in winery construction projects in Napa and Sonoma counties. In 1973, he founded Joseph Phelps Vineyards. His first winemaker was Walter Schug who vinified the first varietally-labeled Syrah in California in 1974. 1974 also marked the creation of a new category of California wine: the proprietary Bordeaux-styled blend known as Insignia. Insignia is annually considered a benchmark for the finest wine that Napa Valley can produce. His legacy also includes Joseph Phelps Freestone Vineyards, the origins of which stemmed from his love of Chardonnay.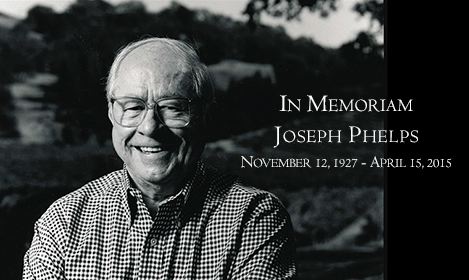 The Science of Alcohol The March 2015 issue of Scientific American Classics is titled, "Intoxicating: The Science of Alcohol. This issue includes an in-depth collection of articles from the Scientific American archives that describes the long polarizing history of alcohol consumption. The issue can be downloaded online for $9.99 at http://www.scientificamerican.com/magazine/sa-classics/intoxicating-the-science-of-alcohol/.