2015 International Pinot Noir Celebration: Pinotphiles Congregate to Worship a Grape
Each summer around the third weekend in July, nearly 1,000 pinioristes from around the world travel to the small township of McMinnville in the Willamette Valley of Oregon, steadfast in their devotion to Pinot Noir that that is considered more of a religion than a grape. Like any religion, parishioners gather as a single community to honor the supreme grape with rituals, sermons, feasts and festivities.
The Church of Pinot Noir has a sacred history, now 50 years old in the Willamette Valley and centuries old in Burgundy, France. Members who join the Church of Pinot Noir, also known as Pinotholicism, usually enter into worship after an epiphany with Pinot Noir. Followers offer a significant percentage of their monthly income to the high priests of Pinot Noir such as Lalou Bize-Leroy, Christophe Roumier, Dominique Lafon, Ted Lemon, Tom Rochioli, Michael Browne, Ken Wright, Jason Lett and Steve Doerner.
During the three-day 29th Annual International Pinot Noir Celebration (IPNC), held this year on July 24-26, 2015, attendees congregated over multiple bottles of Pinot Noir to smell, taste and give thanks to the holy grape. This year's invited priest, who served as Master of Ceremonies, was noted actor Sam Neill of Two Paddocks Winery in New Zealand. He captivated the audience with his discussion of the Church of Pinot Noir, emphasizing that devotion to Pinot Noir, like any religious involvement, is associated with better health, a valuable sense of humor, and greater longevity.
The IPNC offers the opportunity to sample hundreds of Pinot Noirs over three days. It is the one time of the year when you can ignore the advice of your doctor who told you, "One drink a day, not drink all day."
About 800 registered guests attended the 2015 IPNC weekend, including over 140 representatives from the 74 featured wineries. Additional consumers were included in the Saturday night Salmon Bake, all on a mission to experience an Pinot Noir epiphany. Approximately 550 guests also attended the IPNC's Sunday Passport to Pinot at the end of the weekend. Since the first IPNC in 1987, the festival has brought over 15,000 Pinot Noir devotees from around the world to McMinnville. Each year, many sommeliers and 50 noted Pacific Northwest chefs also volunteer to make the IPNC successful.
Featured producers are chosen for their devotion to Pinot Noir, and included wineries from Australia, Burgundy, California, Canada, Champagne, Italy, New Zealand, Oregon and South Africa. Since 1987, the IPNC has hosted a total of 307 foreign wineries.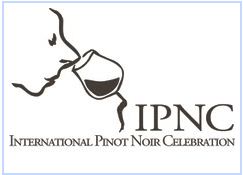 The following pages will take the reader on an exploratory trip of this year's IPNC. Noted photographer, Andrea Johnson, supplied a number of photos to supplement my own photos. I have a rare photo below in which Andrea is in the photo rather than behind the camera (that's her in the blue dress on the far left, but where is her Pinot glass?). Her website is www.andreajohnson.com. After reading this, you will surely take on the urge to join the congregation and attend next year's event yourself. The 30th Annual IPNC will be held July 29-31, 2016 at Linfield College in McMinnville, Oregon. If you would like to be added to the IPNC mailing list and receive the IPNC e-newsletter, the IPNC Seasonal Post, contact IPNC by phone (503-472-8964 or 800-775-4762), email (info@ipnc.org) or consult the official website at www.ipnc.org. The "Early Bird Special offers $100 savings through December 31, 2015. The full weekend of activities is only $1,095.00 (by check). Those with specific questions or winery participation inquiries may contact Executive Director Amy Wesselman at 503-472-8964 or amy@ipnc.og.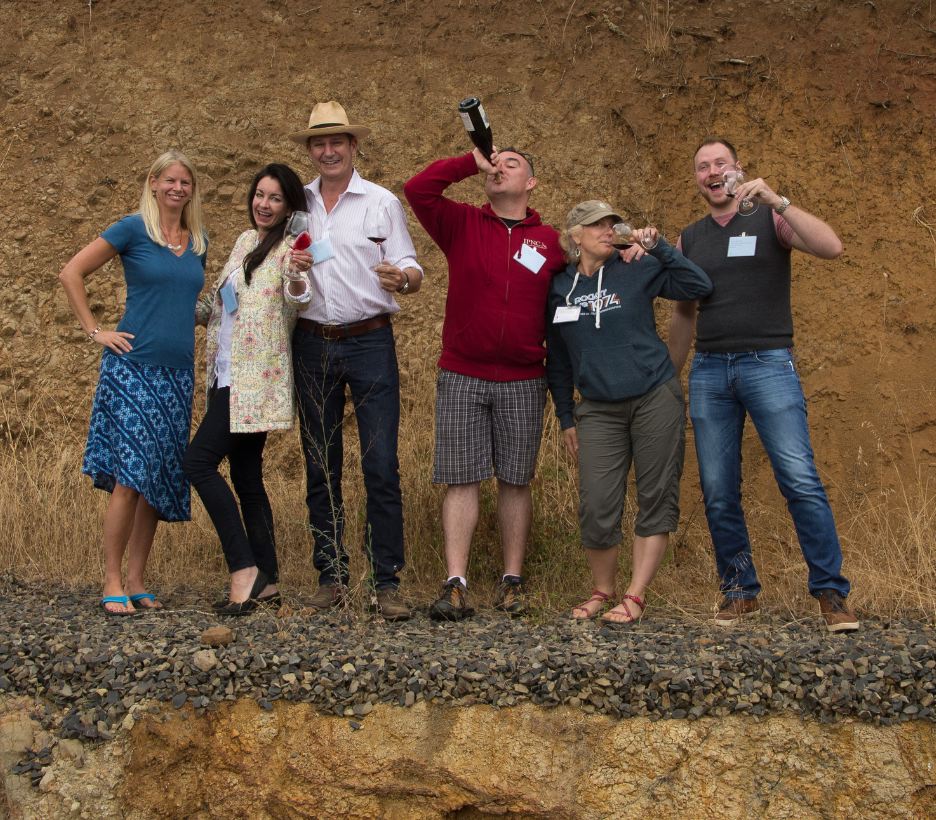 Opening Ceremonies
Sam Neill's humor and charisma were on full display during his opening comments. Many know him for his leading roles in 'Jurassic Park,' 'The Piano' and 'Dean Spanley,' but he is also well-known for the internationally- awarded Pinot Noir grown and crafted at his Central Otago winery, Two Paddocks. Two Paddocks is a small family winery started in 1993 with modest ambitions and 5 acres of Pinot Noir in Gibbston, Central Otago. A friend, Roger Donaldson, planted the land next door, hence the name Two Paddocks. The original vineyard has now been augmented by two other small, superbly sited vineyards, and Redbank, a 130-acre farm nestled between two dramatic rocky escarpments. Neill said, "We hope and trust that you will enjoy Two Paddocks wine, as much as we enjoy making it. We certainly enjoy drinking it, which makes it a little scarcer than perhaps it might be otherwise."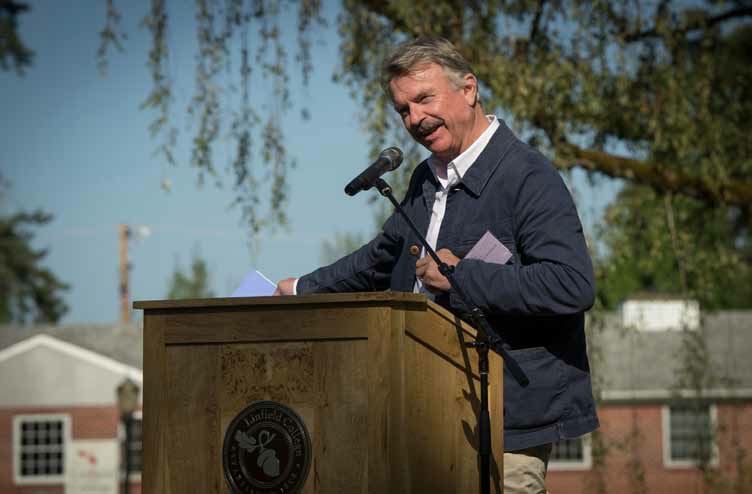 The introduction of all winery participants followed. See how many of the following American winemakers you can name (answers below). Hint: Californians like their sunglasses.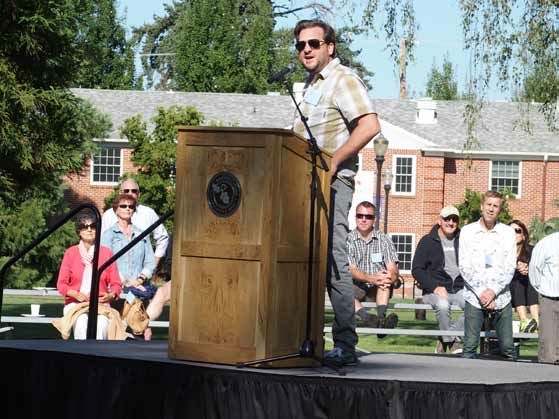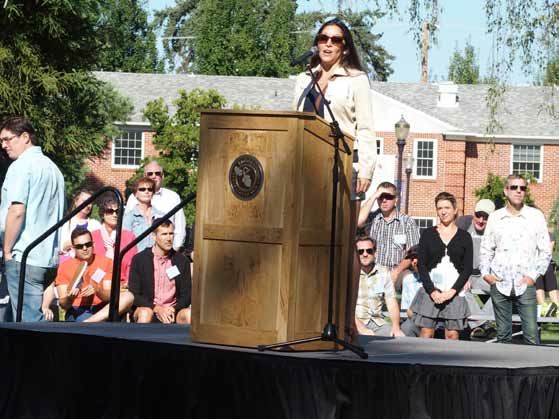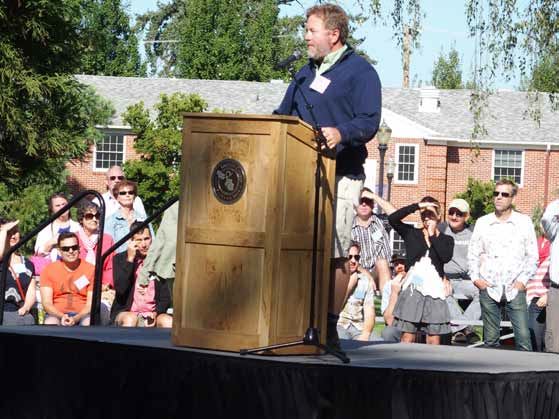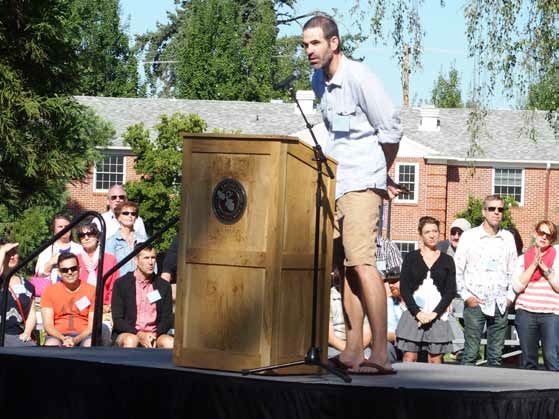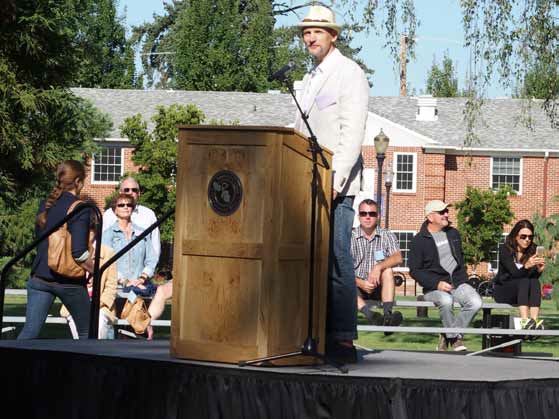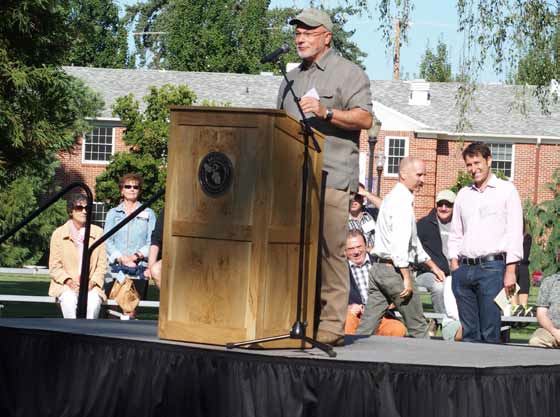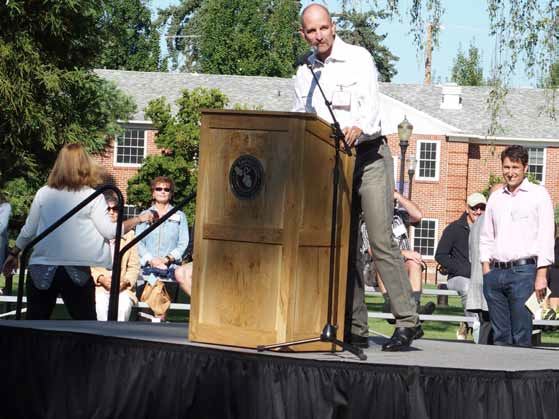 Answers:
1 Michael Fay, Goldeneye
2 Theresa Heredia, Gary Farrell Vineyards & Winery
3 Adam Campbell, Elk Cove Vineyards
4 Ryan Hodgins, FEL Wines
5 Brian O'Donnell, Belle Pente Vineyard & Winery
6 Jason Lett, The Eyrie Vineyards
7 Tony Soter, Soter Vineyards
8 Rollin Soles, ROCO Winery

Other invited wineries from California included Bien Nacido Estate, Cartograph, Champ de Rêves Vineyards, Crossbarn Winery, Davis Bynum, Domaine de la Côte, Hanzell Vineyards, J Vineyards & Winery, Lincourt Vineyards, Tyler Winery, Walt Wines, and Wayfarer. Other invited wineries from Oregon included: Adelsheim Vineyard, Amalie Robert Estate, Analemma Wines, Antica Terra, Argyle Winery, Beaux Frères, Bethel Heights Vineyard, Big Table Farm, Boedecker Cellars, Coelho Winery, Coeur De Terre Vineyard, Crowley Wines, Dancin Vineyards, Domaine Drouhin Oregon, Evesham Wood Winery, Goodfellow Family Cellars, Grochau Cellars, Kelley Fox Wines, Lemelson Vineyards, Love & Squalor, Luminous Hills, Lumos Wine Co., Montinore Estate, Penner-Ash Wine Cellars, Ponzi Vineyards, Tyee Wine Cellars, Wildaire, Willakenzie Estate and Willamette Valley Vineyards.
The Grand Seminar
Tasting the Stars: Champagne & Sparkling Wine
To mark the 50th anniversary of the first planting of Pinot Noir in the Willamette Valley by David Lett, it was only fitting to celebrate with a Grand Seminar dedicated to exploring Champagne and sparkling wine. Moderated by Patrick Comiskey, senior correspondent for Wine & Spirits magazine, the seminar offered specially selected samples of Champagne and sparkling wine were offered to learn how bubbles get in the bottle, how "base" wines taste and are evaluated, and how dosage affects the finished product. Presenters were Scott Anderson (J Vineyards & Winery), Claude Giraud (Champagne Henri Giraud), Bryan Maletis (Fat Cork - direct sales of French grower Champagnes), Thomas Pastuszak (The NoMad - Food & Wine "Sommeliers of the Year" of 2015), Michael Quinttus (VINTUS - Distributor of Champagne Ayala and Domaine Chanson in Burgundy, both owned by Bollinger family), Rollin Soles (ROCO Winery and co-founder of Argyle Winery), Tony Soter (Soter Vineyards - producer of sparkling wine since 1997), and Rajeev Vaida (New York restaurant DANIEL - noted sommelier).
My "takeaways" from the Grand Seminar:
** Decision when to pick is critical to success of sparkling wine. For Pinot Noir, flavors will progress as follows: green apple→ripe red apple→plum→strawberry→cherry→spice. Ideally, Pinot Noir grapes should be harvested when at the ripe apple stage. For Chardonnay, the flavor sequence as ripeness progresses is as follows: green apple→ripe apple→pear→honeysuckle. Ideally, Chardonnay grapes should be harvested at the green apple stage.
** Dosage is addition of reserve (cave) wine and very pure cane sugar after disgorging. Wines with four levels of dosage were offered for tasting: 0 grams/liter, 3 grams/liter, 8 grams/liter and 13 grams/ liter of residual sugars. I preferred 3 grams/liter, but the group as a whole liked 8 grams/liter best. 3 grams/liter would be an Extra-Brut style, while 8 grams/liter would be a Brut style. Dosage was humorously described as "hamburger helper for Champagne."
** I was surprised to learn there are 84,000 acres of vineyards in Champagne, but 19,000 growers. About 5,000 growers produce wine from their own grapes (Grower Champagne).
** Grand Marque Champagnes have a house style, while Grower Champagnes (made by the same estate that owns the vineyards) are more individualistic and terroir focused. One is not necessarily better than the other, just different. Grower Champagne is identified by the initials "RM" (meaning Récoltant-Manipulant) on the wine label.
The final sparkling wine offered for tasting was a special wine produced by Jason Lett to mark the 50th Anniversary of The Eyrie Vineyards. It was produced from Pinot Meunier grapes planted in the Dundee Hills by David Lett in 1965 and 1979. After basket pressing, the Pinot Meunier from the old vines was fermented and aged in neutral French oak barrels for up to 3 years. This Brut Nature style of sparkling wine was vinfied by the méthode champenoise, and underwent zero dosage after disgorging on January 14, 2015.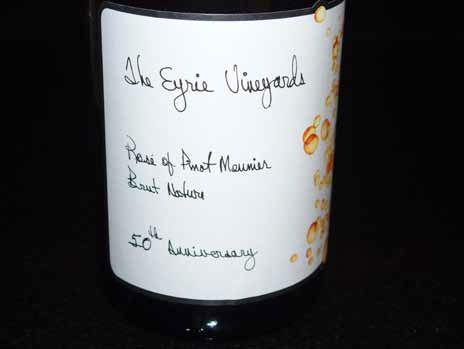 Lunch on the Lawn
On the first two days of the IPNC (Friday and Saturday), the attendees are divided into two groups with one group attending the Grand Seminar, followed by Lunch on the Lawn, and then participation in a choice of a wide variety of informative seminars known as the University of Pinot. The other group is bused to various wineries in the Willamette Valley for a vineyard tour, seminar and lunch, returning to campus later in the afternoon for University of Pinot. The activities for each group are reversed on the following day.
At the Lunch on the Lawn, a winemaker is present at each table which leads to lively discussions of Pinot and other far-ranging subjects. Think of it as getting to know winemakers up close and personal. Multiple wines are offered throughout lunch by a talented crew of sommeliers, including special wines brought to each table by the hosting winemaker. I was seated with Ray Walsh who makes wine in both Marlborough, New Zealand and the Willamette Valley under the Capitello Wines label.
Ray began his study of enology in New Zealand and soon was making wine for Villa Maria and then Coopers Creek. He was recruited as cellar master for King Estate in Oregon, and in 1999, was named winemaker. Ray launched his own artisan brand, Capitello Wines, in 2003. He settled in Eugene, Oregon, where he crafts the Capitello wines and has a tasting room. Each spring he heads to New Zealand to work harvest and produce additional wines from the Marlborough region. He says, "I learned about grape growing in New Zealand, and I learned about winemaking here in Oregon, so I feel really blessed to be able to produce wines from each distinctive region to showcase the stark contrasts of terroir from opposite ends of the world."
The 2008 Capitello Willamette Valley Pinot Noir was very appealing with a very seductive soft texture and elegant demeanor. The 2012 Capitello Succession Cuvée Willamette Valley Pinot Noir was also offered at lunch. This is a limited production wine fermented in an oak tank. It was an incredibly expressive wine that really impressed me. It is available only to wine club members and is reason enough to sign up for the winery's wine club. Visit www.capitellowines.com.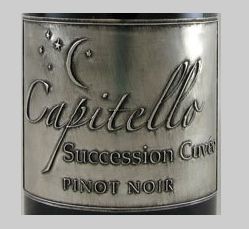 The guest chefs and the menu for the Lunch on the Lawn:

University of Pinot

The course I took was "Pinot Noir 101 - Sensory Science" moderated by sommeliers Thomas Pastuszak and Rajeev Vaidya.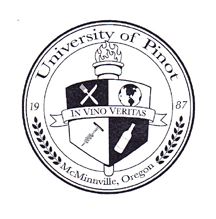 6 wines were tasted blind and were presented for discussion. The sommeliers offered their descriptions of the wines which were then compared with the descriptors of the audience. I can't say I learned any new information to pass along although I enjoyed the wines: 2012 The Eyrie Vineyards Three Sisters Vineyard Dundee Hills Pinot Noir (aromas of cherry, raspberry, herbs and oak and lighter-weight flavors of black raspberry and herbs framed by good acidity and soft tannins, finishing with a touch of alcoholic warmth); 2011 Domaine Drouhin Laurene Dundee Hills Pinot Noir (very shy initially, showing more fruit on the nose over time, with mid weight flavors of dark red cherries and berries offering good intensity and some finishing length); 2011 Domaine de la Côte Sta. Rita Hills Pinot Noir (very savory due to whole cluster with aromas of briar and pine sap, and flavors of wood-kissed purple fruits); 2009 Tyler Bien Nacido Old Vine Santa Maria Valley Pinot Noir (very aromatic with scents of plum and spice, leading to an expressive, sweet dark fruit core with a hint of dark chocolate, finishing smooth and slightly shallow); 2008 Hanzell Sonoma Valley Pinot Noir (my favorite in the lineup with inviting aromas of black cherry, black raspberry and spice, backed by oak-kissed black cherry flavor framed by substantial but not imposing tannins, finishing very smooth and satisfying); 2007 Mt. Difficulty Central Otago New Zealand Pinot Noir (the nose led with purple fruits and plenty of smoky oak, followed by a woody, earthy and tannic palate that had lost freshness, and showed little fruit expression).
** Tar and other oak-driven characters replace more desirable fruit-driven characters in Pinot Noir. A tiny bit is acceptable and even desirable to some drinkers, but very unpleasant if it dominates.
A couple of takeaways:
** Pinot Noirs that make you salivate have more acidity, while those that are more mellow and smooth have less acidity.
** Tasting Pinot Noir after opening a day or two later is valuable. If the wine is better, it tells you it has somewhere to go. If worse, the wine will be short-lived, and perhaps to be avoided.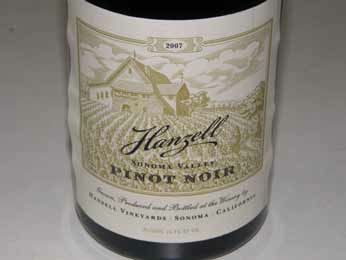 Alfresco Tastings

These walk-around tastings are held Friday and Saturday afternoon under the trees on The Dormitory Quad from 5:00-7:00 p.m.. These are joyous times when the winemakers are available for spirited discussion and commentary. The photos below are of Erin Nuccio of Evesham Wood (Eola-Amity Hills) and of Brian Marcy and Clare Carver of Big Table Farm (Yamhill-Carlton), two of my favorite Willamette Valley wineries.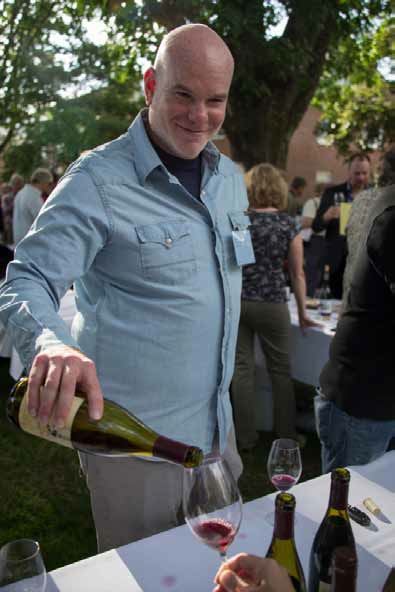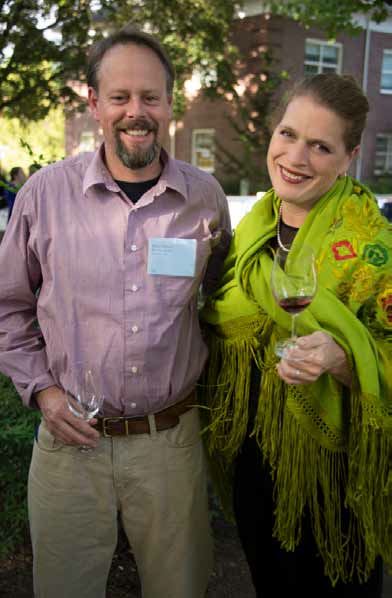 With so many wineries pouring, it was impossible to taste them all. 2012 vintage Pinot Noir wines were poured on Friday and 2013 vintage Pinot Noir wines on Saturday. Here is a list of the wines that stood out for me.
Australia
2012 Eldridge Estate Mornington Peninsula Victoria Pinot Noir
California
2012 FEL Wines Savoy Vineyard Anderson Valley Pinot Noir
2013 Gary Farrell Vineyards & Winery Rochioli Vineyard Russian River Valley Pinot Noir
2012 Goldeneye Gowen Creek Vineyard Anderson Valley Pinot Noir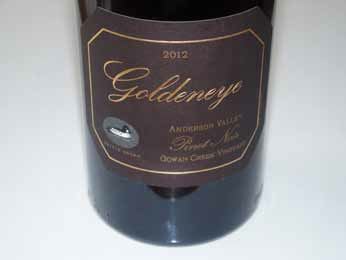 2012 Hanzell Vineyards Sonoma Valley Pinot Noir
2012 J Vineyards & Winery Russian River Valley Pinot Noir
2013 Wayfarer Vineyard Sonoma Coast Pinot Noir
France
2012 Domaine Chevrot Maranges 1er Cru "Croix Moines"
2013 Domaine Marc Roy Gevrey-Chambertain "Clos Prieur"
France (Champagne)
NV Champagne Billecart-Salmon Brut Rosé Champagne
2004 Champagne Bollinger La Grande Année Brut Champagne Italy 2012 Castelfeder Riserva "Burgum Novum"
New Zealand
2013 Escarpment Martinborough New Zealand Pinot Noir
2012 Two Paddocks Central Otago New Zealand Pinot Noir
Oregon
2012 Amalie Robert Estate Wädenswil Clone Willamette Valley Pinot Noir
2012 Antica Terra Antikythera Eola-Amity Hills Willamette Valley Pinot Noir
2012 Bethel Heights Vineyard Aeolian Eola-Amity Hills Willamette Valley Pinot Noir
2012 Big Table Farm Pelos-Sandberg Vineyard Eola-Amity Hills Willamette Valley Pinot Noir
2012 Coeur De Terre Vineyard Abby's Block Reserve McMinnville Willamette Valley Pinot Noir
2012 Crowley Wines La Colina Vineyard Dundee Hills Willamette Valley Pinot Noir
2012 Dancin Vineyards "Trata" Southern Oregon Pinot Noir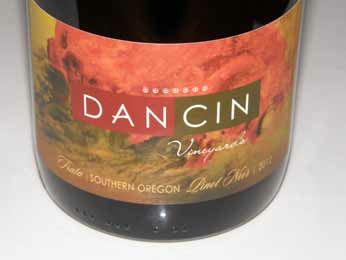 2012 Evesham Wood Le Puits Sec Eola-Amity Hills Willamette Valley Pinot Noir
2012 Love & Squalor Antsy Pants Willamette Valley Pinot Noir
2013 Luminous Hills Estate "Astra" Yamhill-Carlton Willamette Valley Pinot Noir
2012 LUMOS Wine Co. Temperance Hill Vineyard Eola-Amity Hills Willamette Valley Pinot Noir
2012 Ponzi Vineyards Reserve Chehalem Mountains Willamette Valley Pinot Noir
2013 ROCO Winery Wit's End Vineyard Chehalem Mountains Willamette Valley Pinot Noir
2013 Soter Vineyards Mineral Springs Ranch Yamhill-Carlton Willamette Valley Pinot Noir
2012 Wildaire Cellars Reserve Yamhill-Carlton Willamette Valley Pinot Noir
Oregon (Sparkling Wine)
2007 Argyle Winery Knudsen Vineyard Julie Lee's Block Dundee Hills Willamette Valley Blanc de Blancs Sparkling Wine
2011 Soter Vineyards Mineral Springs Yamhill-Carlton Willamette Valley Brut Rosé Sparkling Wine
The Grand Dinner

This dinner never fails to impress me. 800 people are served dinner al fresco on the Linfield College intramural field under strings of lights, and the food is gourmet quality. Wines from the IPNC's library are liberally offered and winemakers who grace every table bring wine as well. The menu and a photo of the venue are below. I was fortunate to sit at the table where Sheila Nicholas of Anam Cara Cellars in the Chehalem Mountains and Celia and Ken Austin III, proprietors of Rain Dance Vineyards in the Chehalem Mountains. Their wines soared to spectacular heights on this beautiful evening, particularly complimenting the Basque lamb shank en croute. Sheila offered the 2012 Anam Cara Cellars Heather's Vineyard Chehalem Mountains Pinot Noir ($66, 92) and the 2012 Anam Cara Nicholas Estate Mark VII Chehalem Mountains Pinot Noir ($66, 94). The Austins brought their inaugural release, the 2013 Rain Dance Vineyards Estate Chehalem Mountains Pinot Noir.
The Rain Dance Vineyards new tasting room is located inside Rain Dance Marketplace at 26355 NE Bell Rd., Newberg, OR. The vineyard is situated at 450 to 700 feet elevation and the 8 acres (eventually 23 acres) is planted on Jory and Hazelair soils. With the 2014 vintage, the Rain Dance Pinot Noir grapes will be Salmon- Safe Certified and LIVE Certified.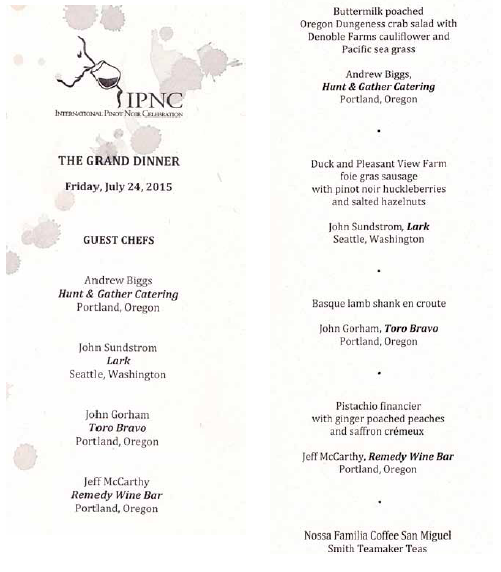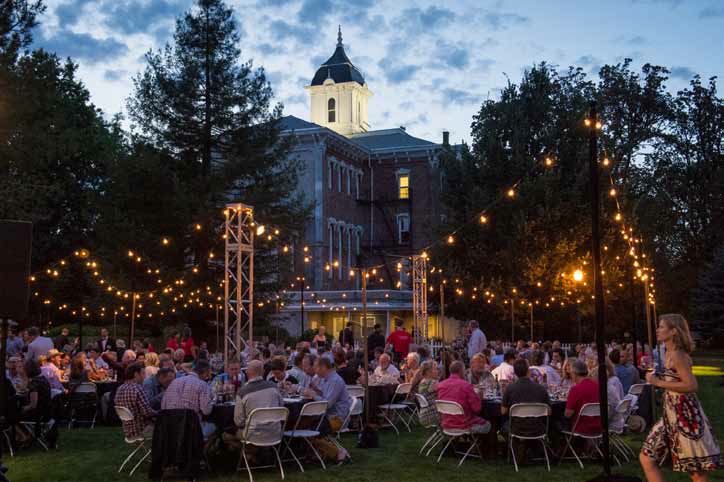 Vineyard Tour & Winery Lunch
Stoller Family Estate, Dundee Hills

On the day your group is scheduled to go on a vineyard tour and winery lunch, you are assigned a bus, not knowing which winery you are going to visit or what people will be joining your group. I was lucky to got to Stoller Family Estate, where Bill and LaRue Stoller, winemaker Melissa Burr (pictured below at the seminar), and vineyard manager Rob Schultz were are gracious hosts.
The seminar, "Which Clone Is It Anyway?" proved to be challenging. The group was given four single clone 2014 vintage barrel samples from Stoller Family Estate to taste blind. A score sheet listed some characteristics which each person was asked to rate from 0 (do not perceive the characteristic) to 5 (strongly perceive the characteristic). The 4 clones were 667, 777, Wädenswil and Pommard. It is extremely hard to identify the clones as clonal expression varies greatly with different regions, specific sites within those regions and vintages. Winemaking, of course, contributes as well. I only identified one clone correctly and I believe that winemaker Melissa Burr and only one other member of the group of 40 correctly picked out each clone.
The message to take away from this exercise was that wines based on a single clone to do have some commonality but site and vintage are more important than clonal type in determining the clonal expression.
One interesting fact came out of the discussion: there are more Pinot Noir clones than all varietal clones combined! Pinot Noir is a promiscuous grape!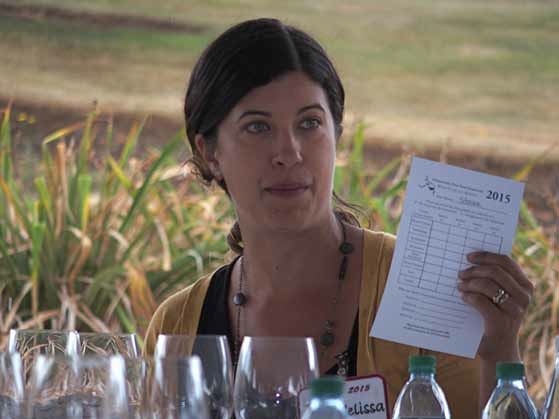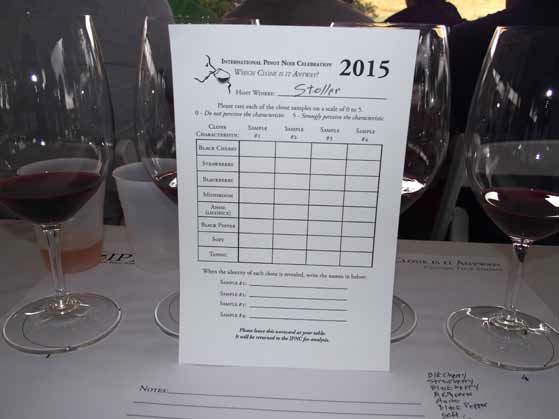 Vineyard tours and winery luncheons were held at numerous wineries throughout the Willamette Valley. Pictured below from top to bottom are the vineyard tour and seminar at Anne Amie Vineyards and the seminar at Penner-Ash Wine Cellars.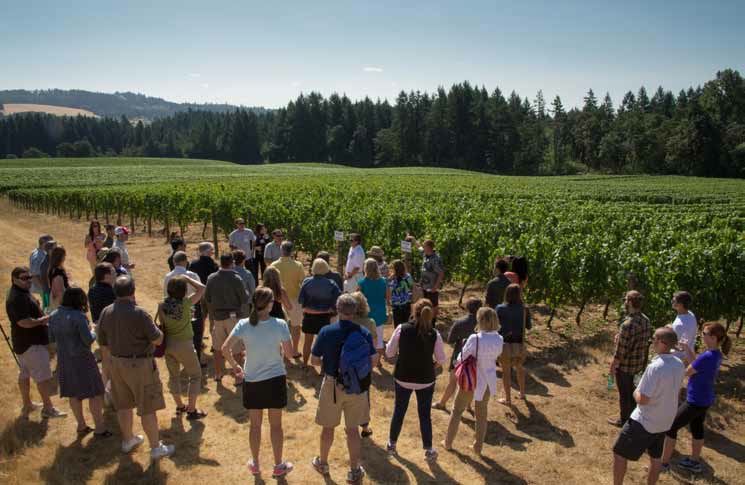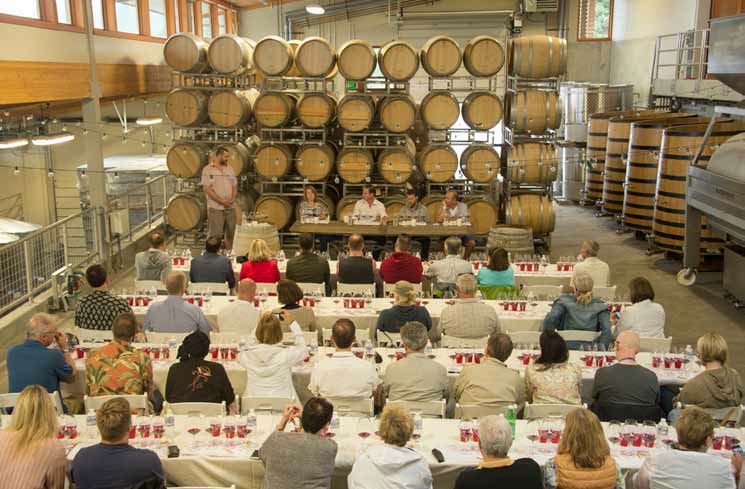 A wine country lunch followed the clonal seminars at each winery. The lunch at Stoller Family Estate was exceptional and served with Stoller wines. After lunch, everyone in the group took turns introducing themselves, describing where they were from, talking about their Pinot Noir epiphany, and relating how many IPNCs they had attended. One member of our group had attended all 29 IPNCs! The lunch menu is below:

Northwest Salmon Bake

The Northwest Salmon Bake is a long-standing Saturday night tradition at IPNC. It is the one event during the IPNC weekend that the public is allowed to attend, swelling the number of ravenous pinotphiles to well over a 1,000 strong, all congregating under the stars in the Linfield College lantern-lit Oak Grove. Everyone brings out their good "stuff," that is, special Pinot Noirs, many in large formats, meant to be shared among all in attendance. Think of it as a Pinot Noir bacchanal.
The Northwest Salmon Bake features wild King salmon roasted on alder stakes over a large custom-built fire pit. Along with the salmon, an extravagant buffet is offered which includes an extraordinary assortment of desserts. The menu is below. After dinner, music brings couples together for dancing under the stars and more revelry.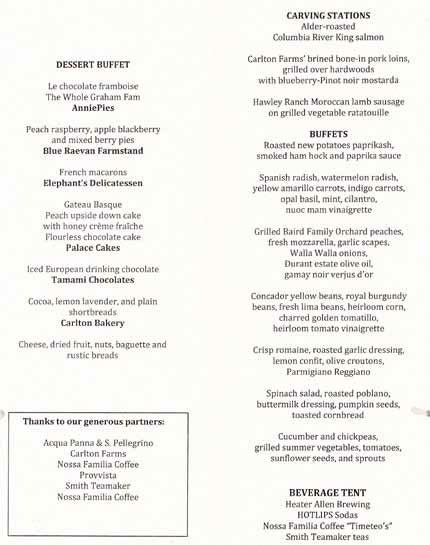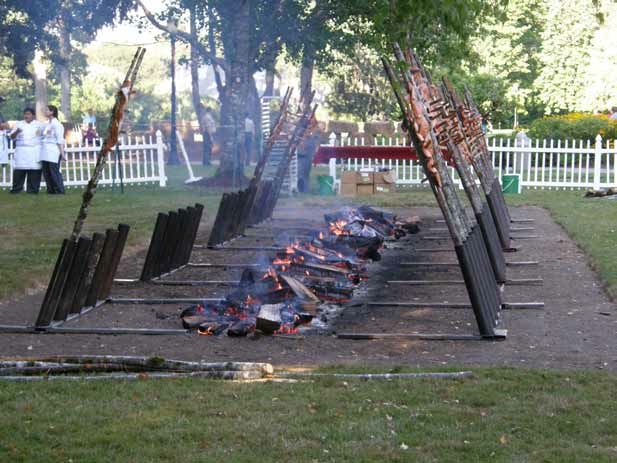 Sparkling Brunch Finale

Plenty of good cheer pervades the morning after at this celebration finale featuring a sumptuous brunch paired with fine sparkling wines. The sommeliers get crazy and don costumes that range from unusual to outrageous (see photos below).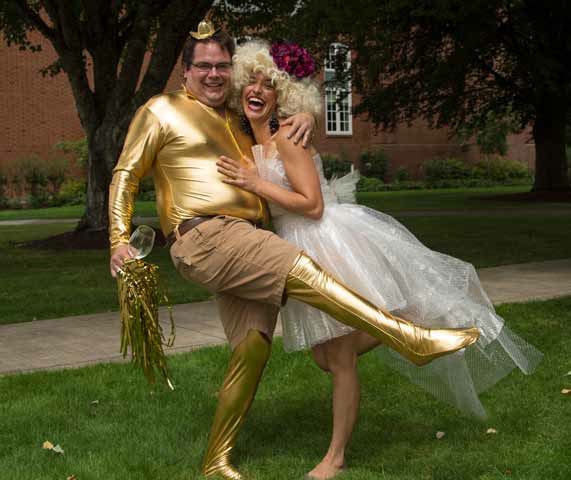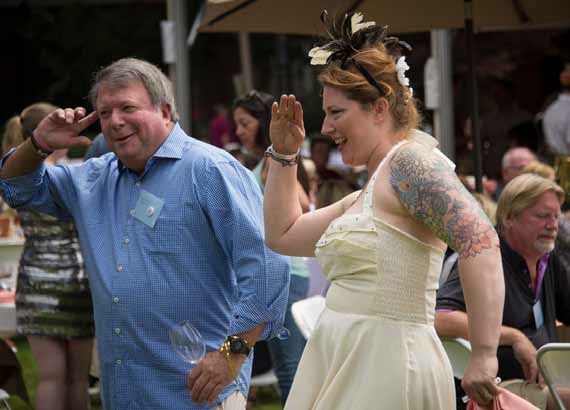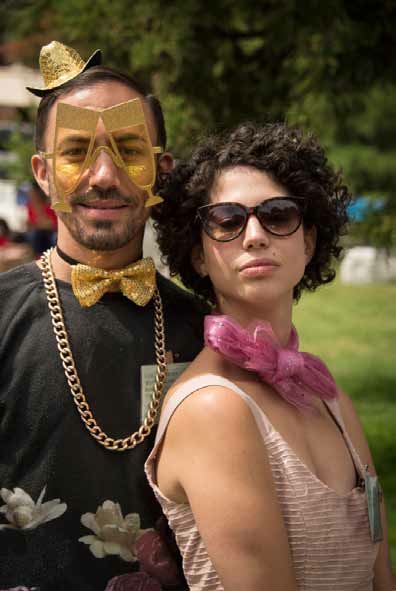 One of the most enduring charms of IPNC is that when the attendees congregate to eat, they may find themselves sitting next to a famous winemaker, a well-known wine critic, an iconic winery owner, or a notable restaurateur. Sunday morning, I found myself sitting next to Bill Fuller, one of Oregon's unsung pioneering winemakers who established Tualatin Estate Vineyards near Forest Grove in 1973. You won't find mention of him in many current books on wine and Pinot Noir. I found him to be a fascinating study, willing to offer many anecdotes of the early days of Oregon Pinot Noir. The following historical information was relayed to me by Bill and additional information was obtained from www.enobytes.com.
William (Bill) Fuller
Bill and Virginia Fuller were part of the early 1970s wave of California immigrants who established vineyards in the Willamette Valley after David Lett and Charles Coury, including among others, Dick and Kina Erath, Dick and Nancy Ponzi, the Vuylsteke family, Arthur and Vivian Weber, Jim and Loie Maresh, Bill and Bessie Archibald, Bill and Julia Wayne, Susan and Bill Sokol-Blosser, Dave and Ginny Adelsheim, Pat and Joe Campbell, Jerry and Ann Preston, and Myron Redford. These pioneers found prospective vineyard land affordable for the going price for vineyard acreage in the Willamette Valley in the early 1970s was about $1,500 per acre.
Bill, who studied chemistry in college, was teaching chemistry at Ukiah High School in California when he began doing lab work for Italian Swiss Colony Winery. He met Louis Martini, who hired him as a winemaker if he agreed to take classes at University of California at Davis. Bill got a Masters of Science degree in food technology, specializing in enology. While at Davis, he met David Lett and Charles Coury.
Bill arrived in the Willamette Valley in 1971 after exploring vineyard sites with an investment banker. The two partnered, bought 65 acres northwest of Forest Grove the same year. Tualatin Estate Vineyards was bonded in 1973 and vines were planted. The first wines were made from Washington grapes, while the first estate wines were released from the 1975 vintage. Tualatin Estate Vineyards was acquired by Willamette Valley Vineyards in 1997, and Bill became director of winemaking for McMenamin!s chain of restaurants and a winemaker for Cooper Mountain Winery. He joined Willamette Valley Vineyards most recently as a winemaker.
Bill!s wines were among the best produced from the Willamette Valley through the years. His 1980 Pinot Noir and 1981 Chardonnay won Double Gold and Best of Show trophies in a prestigious international wine competition. His Chardonnay was the first Oregon wine to make the Wine Spectator Top 100 Wines.
A Vintage 40 Celebration with Bill Fuller will be held Saturday, September 12, 2015, at Tualatin Estate Vineyard Tasting Room, 10850 SW Seavey Road, Forest Grove. Bill has joined the winemaking team at Willamette Valley Vineyards to craft small lots of Pinot Noir and Chardonnay using his favorite vineyard blocks. The 2013 Vintage 40 Pinot Noir and Chardonnay are being released on this occasion and will be available for tasting as well as the 2014 futures. Pioneering stories from Bill are a bonus. The same evening, a Vintage 40 Wine Dinner featuring Bill Fuller will be held at the Tasting Room. Visit www.wvv.com/tualatin. Photo courtesy of Oregon Wine History Archive, Linfield College.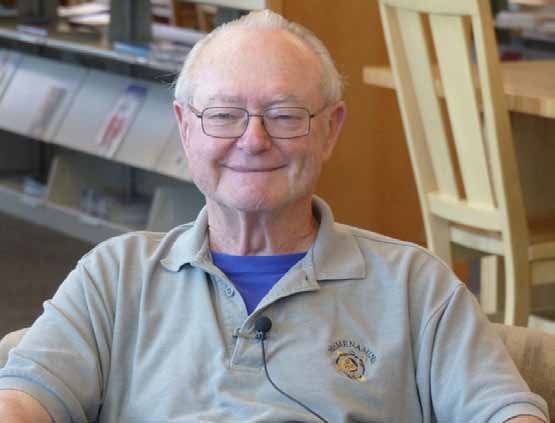 The weekend went by too fast and I was saddened to see it end. So much cheer and happiness and good people delighting in a shared zeal for Pinot Noir. Many of those who attend are distant friends who I see only once a year at this event which makes it extra special. In addition, I make many new friends each year among readers of the PinotFile who introduce themselves. I also meet winemakers and winegrowers who send me wines to review throughout the year. It is delightful to put a face to a wine! I met interesting people such as Kenneth Olsen, a reader of mine from far away Denmark, and Ben Wolff of Owen Roe Oregon who generously gave me a special bottle of Owen Roe Pinot Noir.
Whether you are a novice just developing an interest in Pinot Noir or a collector with an extensive library of Pinot Noir wines, you must give yourself the gift of attending IPNC at least once. I can almost guarantee you will be compelled to return repeatedly.