Couloir 2014 Pinot Noir Wines Impress
I have been following winemaker Jon Grant's career at Couloir Wines for several years now, and the 2014 vintage Pinot Noirs are the best he has ever produced. That is saying something, since his wines have always been stellar.
When Jon moved from the ski mountains of Utah to Napa Valley in 1997, he traded the skier's lifestyle for wine country living. The transition was smooth because he brought with him the sensibilities of outdoor living. He possessed an innate passion for transforming grapes from the vineyard to the table combined with his back country experience.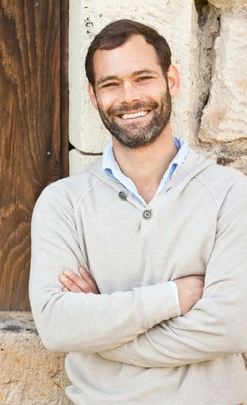 Jon crafted his first vintage of Couloir Wines in 2007, releasing two Anderson Valley Pinot Noirs. Today, he offers four wines from proven cool climate vineyards of coastal California, including the North Coast's Anderson Valley, Sonoma Coast and Marin County, and the Central Coast's Sta. Rita Hills. He works with preeminent vineyard managers in each area and chooses specific rows with special blocks for his wines.
In 2013, Jon opened the Couloir Wines Tasting Room in a historic building in downtown Tiburon, just across the Golden Gate Bridge from San Francisco. Here he offers Couloir wines and the wines of his companion label, Straight Line Wine. Both new releases and library wines are offered at this venue which functions as both a wine bar and wine shop. Limited production magnums are available as well as a variety of wine clubs with preferred pricing and benefits. The Couloir Wines website at www.couloirwines.com is filled with information about the sourced vineyards and winemaking.
Like most dedicated Pinot Noir winemakers, Jon uses Pinot Noir as a conduit for the voice of the vineyard. He wants to be able to taste the common thread exhibited by a vineyard's character combined with the mark of the vintage. Jon accomplishes his goal by using whole clusters, spontaneous primary and ML fermentations, and aging on the lees in once used and neutral French oak barrels.
According to Jon, "The 2014 growing season, while early, produced a well ripened crop that was in balance. I think the 2014 wines offer the depth and dark fruit of the 2012 vintage in conjunction with the verve and freshness of the 2013 wines. It is a stellar combination and can be seen across appellations. The wines have both wonderful immediacy and the potential for longevity
The following wines are scheduled for release this fall and winter.