Small Vines Wines Excels with High-Density Plantings
Paul and Kathryn Sloan founded a winegrowing company in the Russian River Valley called Small Vines Viticulture in 1998. The firm's trademarked tagline became, "The smaller the vine, the better the wine," based on the Sloans' belief that high density planted vineyards similar to those in Burgundy can play an important role in determining grape quality.
The traditional 8 feet by 12 feet (454 vines per acre) planting in California was the rule until the 1980s, after which closer rows of 6 feet wide by vines 4 feet apart (1,816 vines per acre) became common. The vine density in California was traditionally chosen to accommodate the tractors and implements available at the time. Wider vine spacing was less risky and allowed tailoring of the vine budding to soil vigor. Crop thinning was then necessary to reduce yields and concentrate flavors. As more compact farm equipment became available and hand farming was in vogue, row and vine spacing became narrower.
Tight inter row and between row vine spacing appears to have clear advantages with Pinot Noir. Typically with high density planting, rows are 4 feet wide and vines are 2.5 feet to 4 feet apart (2722-3630 vines per acre). The resultant smaller vines yield less fruit without crop thinning than a standard vine, and the spacing leads to better shading. At the same time, the amount of vines per acre is significantly increased insuring that the vineyard has economic viability. In addition, it does not appear that high density planted vines compete with each other in many soils with studies indicating that root density continues to increase in step with vine density.
Tight vine spacing does come at a cost, because it requires more vines to be planted, more labor, more attention, more irrigation lines, and specialized tractor and other farm equipment. Here is a photo of the Small Vines' imported Caval tractor used for high density plantings.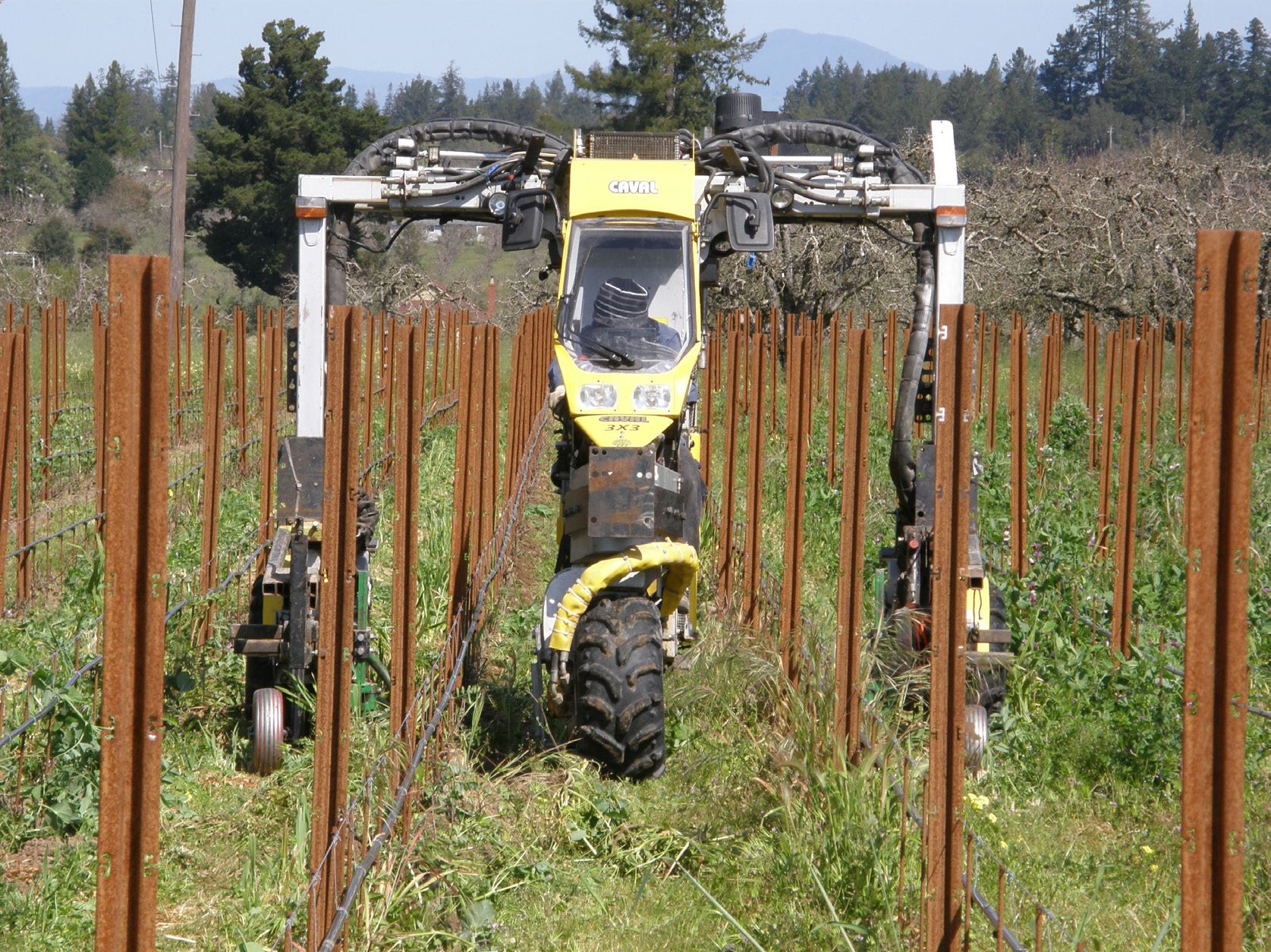 Small Vines Viticulture specializes in the planning, instillation and precision viticulture of close spaced vineyards in Sonoma County's Russian River Valley and Sonoma Coast appellations. A second business model was launched with the 2005 vintage when the Sloans offered Pinot Noir under the Small Vines Wines label. They now produce both Russian River Valley and Sonoma Coast Pinot Noir and Chardonnay from either estate owned or estate leased and farmed vineyards exclusively (all organically farmed). Paul handles the winemaking in consultation with veteran winemaker Byron Kosuge.
With the release of the 2014 vintage of Small Vines Wines, the Sloans are on a roll. Paul recently recorded a show on Grape Radio and the winery was a featured participant at the 2016 International Pinot Noir Celebration. In 2016, they are breaking ground on their own winemaking facility on a historic property they bought in Sebastopol.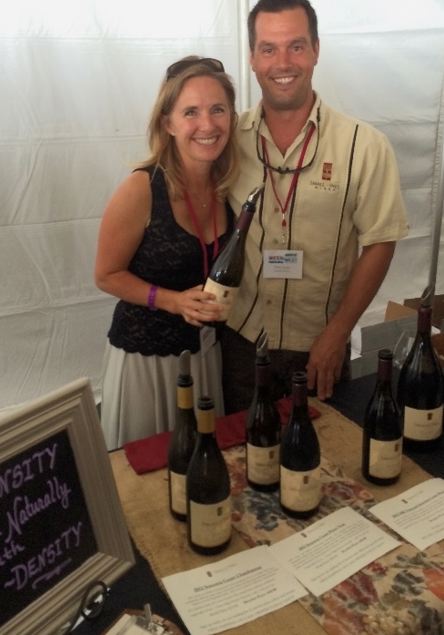 The single-vineyard Pinot Noir and Chardonnay wines reviewed here are new releases that were recently offered to a mailing list. For more information or to access the wines, visit www.smallvines.com. To arrange a tasting, contact Kathryn Sloan at Kathryn@smallvines.com. There is some availability of the wines at high-end retail stores and restaurants throughout the United States.