Pinot Briefs —Newsletter 10.35
Willamette Valley Map The Willamette Valley Wineries Association has just released a limited run Willamette Valley map that is available for sale. The 72'' x 32" poster-sized map denotes over 700 vineyards within the region along with varied soil types, geography and the region's geologic complexity. The cost including shipping is $112 and may be purchased at www.willamettewines.com.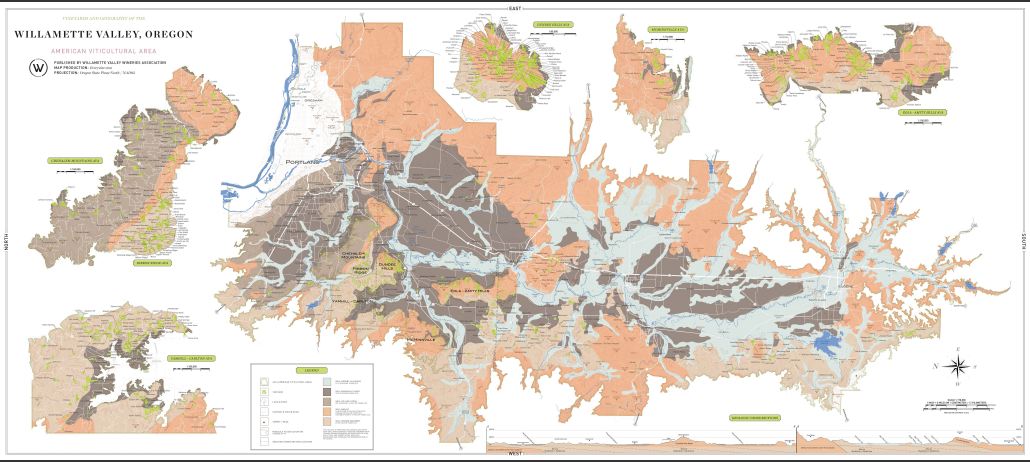 Kosta Browne Winery Acquires Cerise, Knez and Demuth Vineyards. Kosta Browne has expanded its estate portfolio with the purchase of vineyards owned by Peter and Heidi Knez. Cerise, Knez and Demuth vineyards are located on hillsides on slopes above Boonville. The vineyards include 60 acres of Pinot Noir and Chardonnay.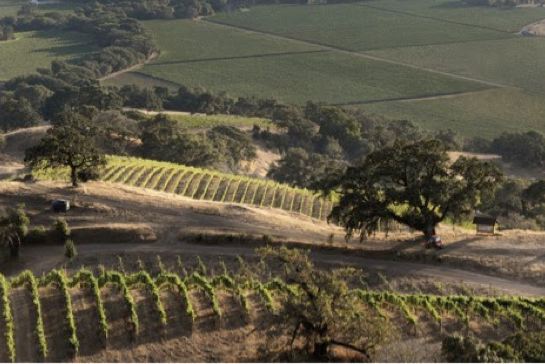 Sea Smoke Acquires Rita's Crown Vineyard The 201-acre Rita's Crown Vineyard located adjacent Sea Smoke Estate Vineyard, has been acquired by Sea Smoke from Santa Colina Vineyard, LLC. The vineyard consists of 61 acres of high-density plantings of Pinot Noir and Chardonnay planted in 2007. Grapes from Rita's Crown Vineyard will not be used in the wines of Sea Smoke. Plans call for Atlas Vineyard Management to farm Rita's Crown organically. Sea Smoke Estate Vineyard is farmed organically and biodynamically.
Sonoma Wine Country Weekend Fifteen notable sommelier stars are part of the experience this year for Sonoma Wine County Weekend. Sponsored by Rodney Strong Vineyards, they will serve as guest wine guides at key events throughout the three-day, charitable event set for Labor Day weekend (September 2-4, 2016). The sommelier stars hail from across the United States and Canada. Tickets are now available for the 2016 Sonoma Wine Country Weekend. For information and tickets, visit www.SonomaWineCountryWeekend.com.
MAVA 6th Annual Harvest Festival A tasting of wines from fifteen Mexican-American vintners will be held Saturday, August 20, 2016, at Robledo Family Winery at 21977 Bonness Road in Sonoma. This is one of the very few times of the year you can taste Mexican-American vintner wines in one place. There will also be food pairings, live music, and a silent auction filled with limited production wines and offering winery experiences. Profits will benefit the Mexican-American Vintners Association (MAVA) scholarship fund. Tickets are available for $100 until August 16, $125 thereafter at www.eventbrite.com.
Smoke Taint a Concern in Carmel Valley The recent Soberanes Fire has sent smoke to many parts of the Central Coast and growers are concerned in Carmel Valley. The fire has not caused any sign of smoke taint yet in the Santa Lucia Highlands.
CIRQ Videos CIRQ Pinot Noir by Michael Browne has just released its 2013 Treehouse and Bootlegger's Hill Russian River Valley Pinot Noirs. Visit www.cirq.com to view the extraordinary videos ("moving pictures") of the estate vineyards, winegrowing, winemaking and the Russian River Valley.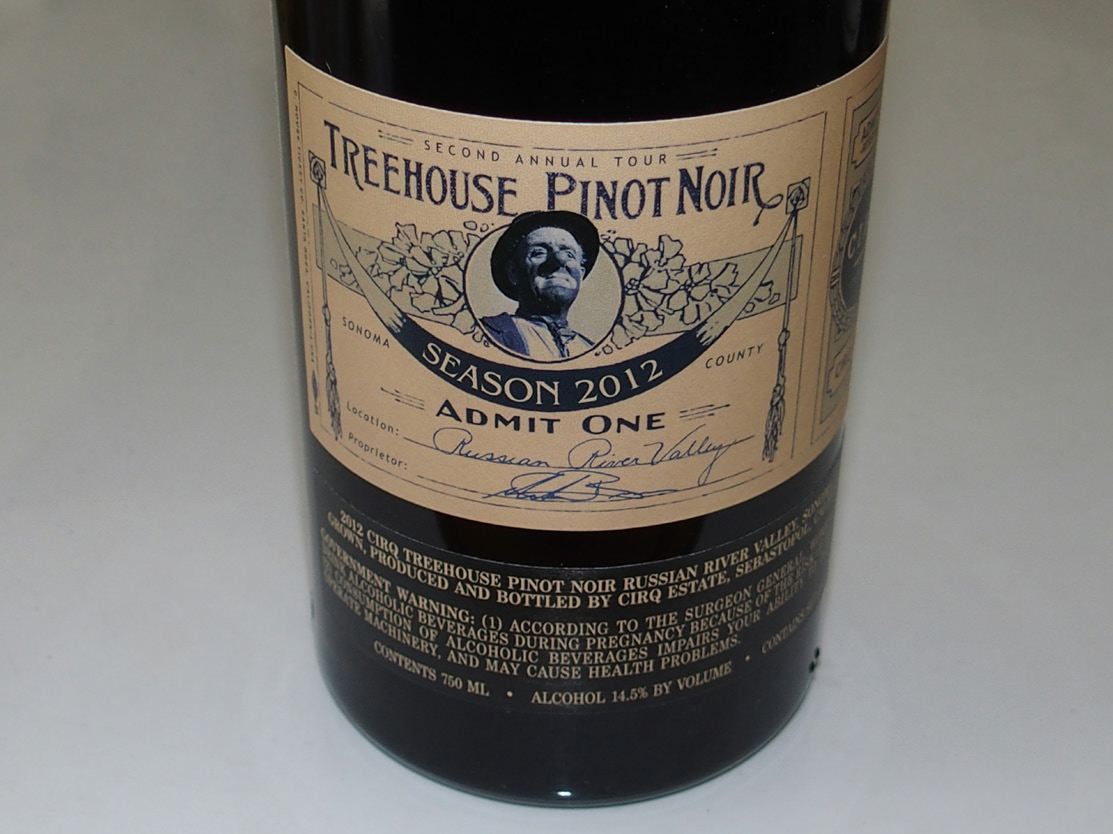 11th Annual International Terroir Congress This event was recently held at Linfield College in McMinnville, Oregon. The five-day conference gathered attendees from wine regions all over the world. As reported by Ryan Stevens at www.oregonwinepress.com, a compelling presentation was offered by Portland State geologist Dr. Scott Burns. He said, There are seven main factors affecting the taste of a wine. They are the different types of grapes, the geology and resulting soils, the climate, the soil hydrology, the physiography of the site, the winemaker and the vineyard management techniques. The first five of these factors comprise what the French call terroir or 'taste of place.' Terroir differs from wine region to wine region around the world."
Results of 2016 San Francisco International Wine Competition On June 9-12, 2016, the 36th annual edition of the nation's most prestigious international wine competition included the blind tasting of 4,618 wines. The Best in Show Red and Best Pinot Noir was the 2014 Cru Santa Maria Valley Pinot Noir ($25) sourced from Sierra Madre and Garey vineyards. The Best in Show Sparkling and Best Blanc De Noir was the NV Gloria Ferrer Winery Carneros Blanc de Noirs. Among Pinot Noirs, there were 19 Double Gold winners, including wines from Anaba, Furthermore, and Westwood Estate that have been reviewed in the PinotFile. For a full listing of all winners, visit www.sfwinecomp.com.
Decanter Platinum Best in Show Pinot Noir The 2012 Domaine Serene Winery Hill Vineyard Dundee Hills Willamette Valley Pinot Noir beat out six Grand Cru and 26 Premier Cru Burgundies to win the Platinum Best in Show for Pinot Noir costing more than about $20 at Decanter's 2016 World Wine Awards where judging is carried out by many Masters of Wine and Master Sommeliers. The wine, like a number of Domaine Serene's vineyard designated Pinot Noirs, is sold almost exclusively to wine club members and visitors to the tasting room. Domaine Serene took home more medals than any American winery at this competition. Also, Domaine Serene will be the featured Pinot Noir at the Riedel exhibition intended to show the quality of the Riedel Pinot Noir wine glass at the 2016 Decanter Fine Wine Encounter in November 2016.
Unique Wine Cellars Infographic about building a wine cellar using precast containers. Visit www.versatiletanks.com.au/build-wine-cellar/.
New Coravin™ Aimed at Millennials A cheaper Coravin unit that allows pouring of a glass of wine without removing the cork has been released to the market. Newly designed and lighter in weight, it is made to appeal to wine drinkers in the 20 to 30 year old age group.